Photo Credit: Liquid Adventures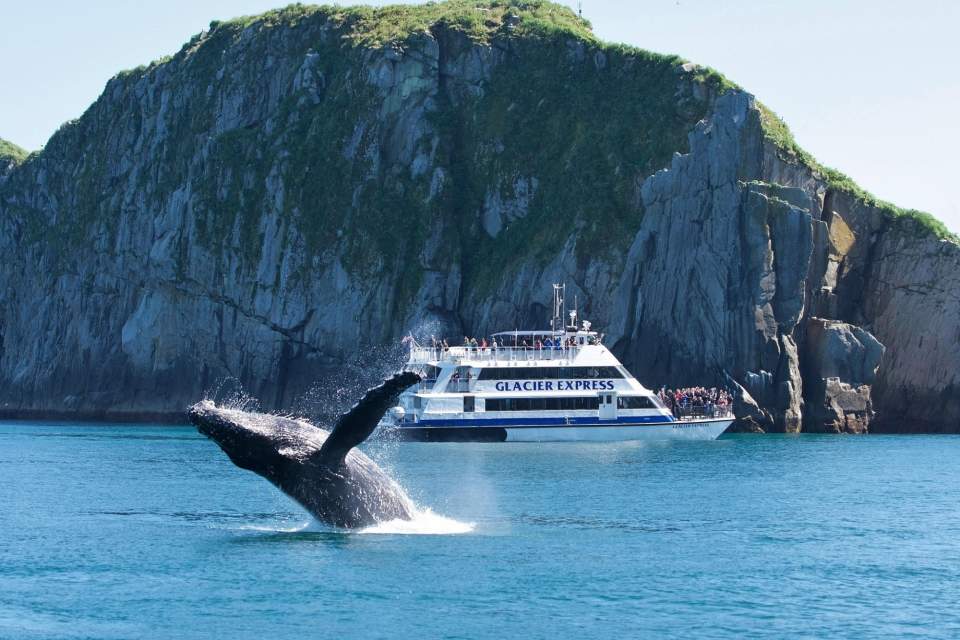 Often referred to as "Alaska's Playground", it's easy to spend a week, if not more, of your vacation on the Kenai Peninsula. This area, just south of Anchorage, is home to Seward and Kenai Fjords National Park, the world-famous Kenai River (and its salmon), the waterfront town of Homer, and so much more. Below is a list of the top things to see and do.
Need help putting it all together? Check out this 7-day Kenai Peninusula Explorer sample itinerary. (Want longer? We also have an 8 and 9-Day, or a shorter one using the centrally located town of Soldotna as a basecamp)
1. Enjoy a Day Cruise
Witness Alaska's inspiring combination of views, glaciers, and wildlife with a full- or half-day cruise on the Kenai Peninsula—the place to go for day cruises in Southcentral Alaska.
You'll be out on Prince William Sound and Kenai Fjords & Resurrection Bay, getting up as close as possible to active tidewater glaciers and creatures like puffins, sea otters, and Dall's porpoises.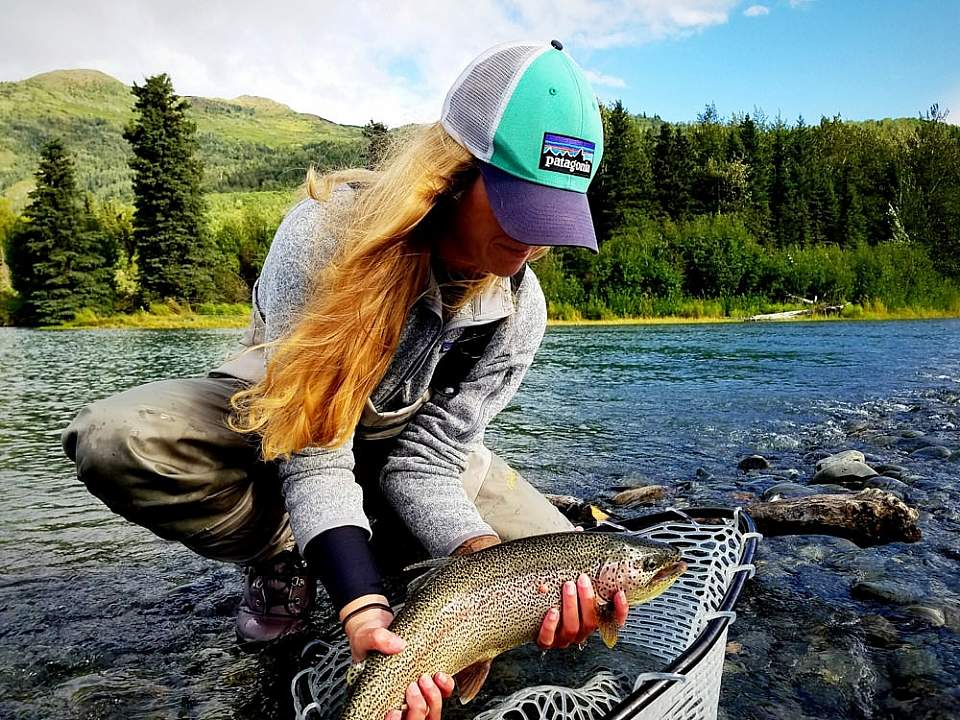 2. Go Fishing
The Kenai Peninsula is renowned as one of the world's top destinations for salmon and halibut fishing, and the best way to experience it is with a half- or full-day fishing charter.

Or, stay at an all-inclusive fishing lodge.
Come see why Homer is known as the "Halibut Fishing Capital of the World," why the Kenai River is famous for its salmon, and why anglers flock here from all over the globe to cast a line.
Instructors can help you land your dream fish, but you can also get some tips with this article on the best time to fish in Alaska.
3. See the Peninsula from Above
With water, rainforest, glaciers, and snow-capped mountains filling the landscape, the Kenai Peninsula was practically made for flightseeing tours.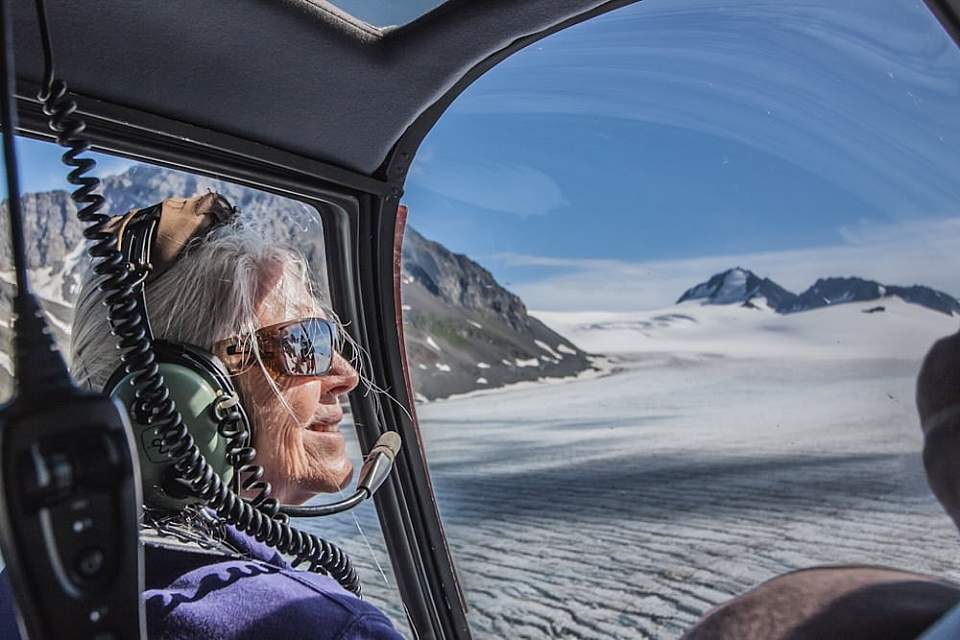 Take off in a plane or helicopter to soak in the beauty from above—even look for wildlife along the way.

You can also add a glacier landing, where you'll step out onto the blue ice for a truly unique experience.
Go by plane or helicopter for some outstanding views of the Kenai Peninsula—even land on a glacier!
Another fun way to get an elevated view of this beautiful area: Go on a ziplining excursion out of Seward.
The Kenai Peninsula's only canopy tour lets you fly through the air, some 70 feet off the ground, at speeds up to 40 mph as you zip across the treetops with views of Mount Marathon and Resurrection Peaks.
4. Go for a Hike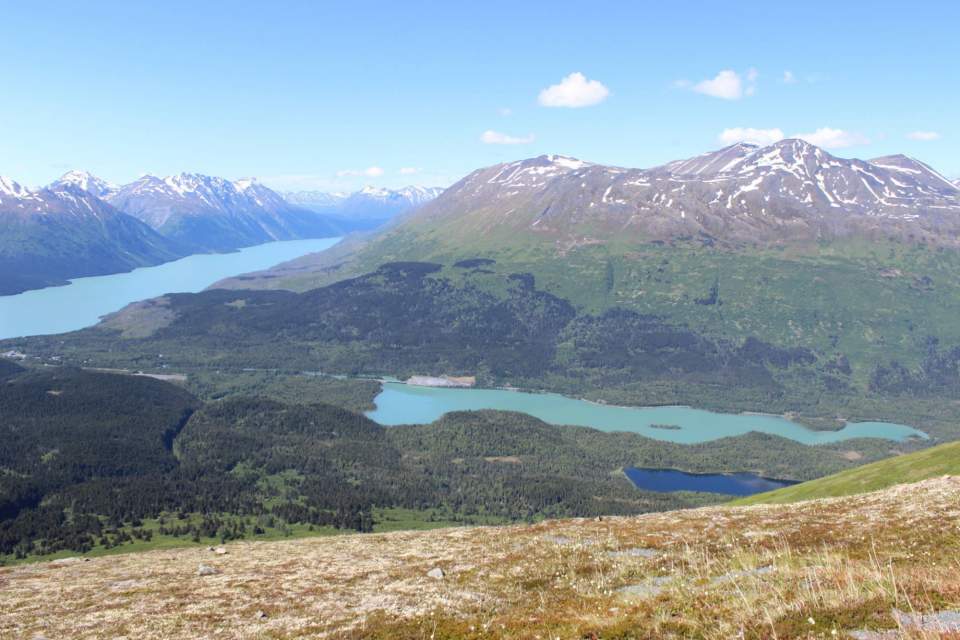 The Kenai Peninsula's varied topography results in some fantastic hiking—and views—whether you're interested in climbing a mountain or walking on a glacier.
A number of guided hiking companies in the area make it easy.
You can even combine your hike with a helicopter ride, a river float, a train ride, or some kayaking!
You can also choose to head out for a hike on your own: The Kenai Peninsula boasts one of Alaska's most developed trail systems.
Whether it's an easy hike the whole family will enjoy through meadows and forests, or strenuous hiking for the more advanced hiker, you'll find amazing views of glaciers, mountains, and more.
5. Get on the Water
A rafting tour whisks you quickly into the Alaskan backcountry, and the Kenai Peninsula has no shortage of options.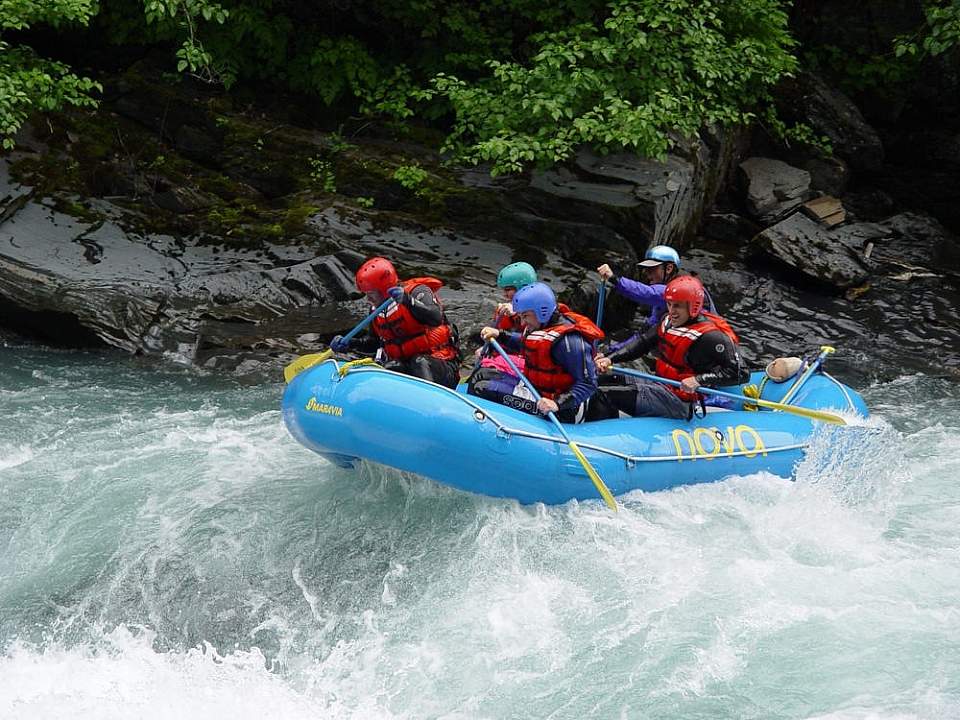 Whether you're looking for an easy float trip or a heart-pounding whitewater thrill ride, you'll find options that take you past stunning scenery and wildlife-spotting hot spots.
Feeling adventurous? Experience the thrill of Six Mile Creek—one of Alaska's most famous and challenging runs.
Paddling a kayak or canoe through this area's scenic wilderness is a great way to explore.
You can get closeup views of glaciers and icebergs, cruise past lush forest, look for marine wildlife, and gaze up at dazzling mountain peaks.
There's even a canoe trail system with a perfect route for everyone's skill level.
6. Look for Bears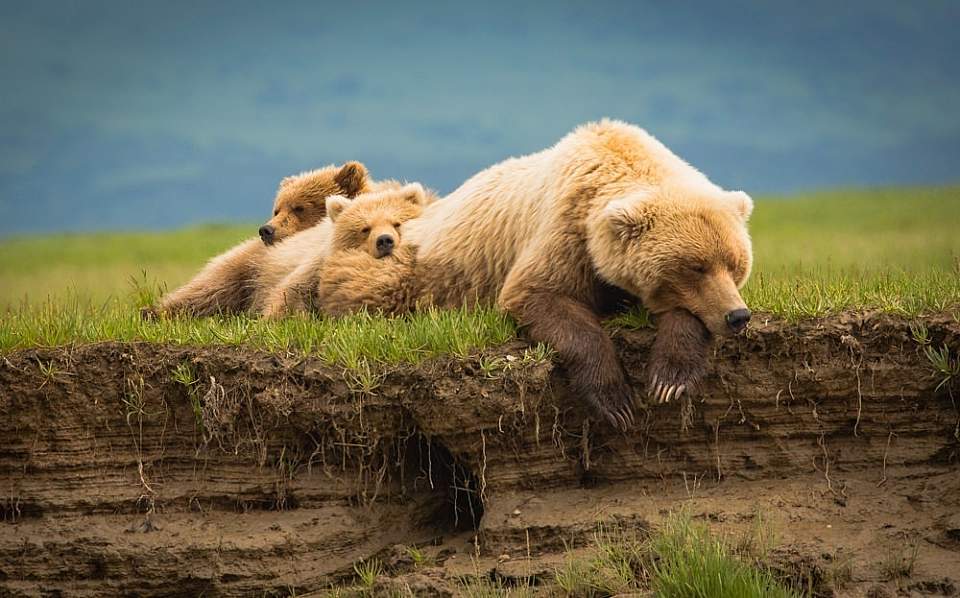 It's tough to beat the thrill of seeing Alaska's bears in the wild, and this area offers a couple opportunities for bear-viewing.
You can look for the majestic creatures right on the Kenai Peninsula, or use it as a jumping-off point to see them in the famous areas of Katmai and Lake Clark National Park.