Photo Credit: The Alaska Channel
Ride the Alaska Railroad: Experience Wild Beauty
The Alaska Railroad
Imagine winding through untouched mountainous landscapes and over glacier-carved mountain ridges that look down to turquoise waters and the remote wilderness beyond. This is the Alaska Railroad, where you can ditch your car keys, grab a window seat, and enjoy the scenic views. With more than 470 miles of track linking top destinations and two national parks, the train offers access to some of Alaska's most epic scenery. Whether you want to see an ancient glacier, admire Mt. Denali (North America's tallest mountain), or just witness the grandeur of Alaska, the railroad is a magical way to do it.
Sit back and relax while you enjoy amenities like a full-service bar, as well as locally inspired and sourced cuisine. Experience unmatched Alaskan hospitality with onboard narration and expertise. And elevate your journey by selecting a ticket with glass dome cars featuring panoramic views or open-air viewing platforms. However you choose to ride the train, you're guaranteed to have the trip of your life.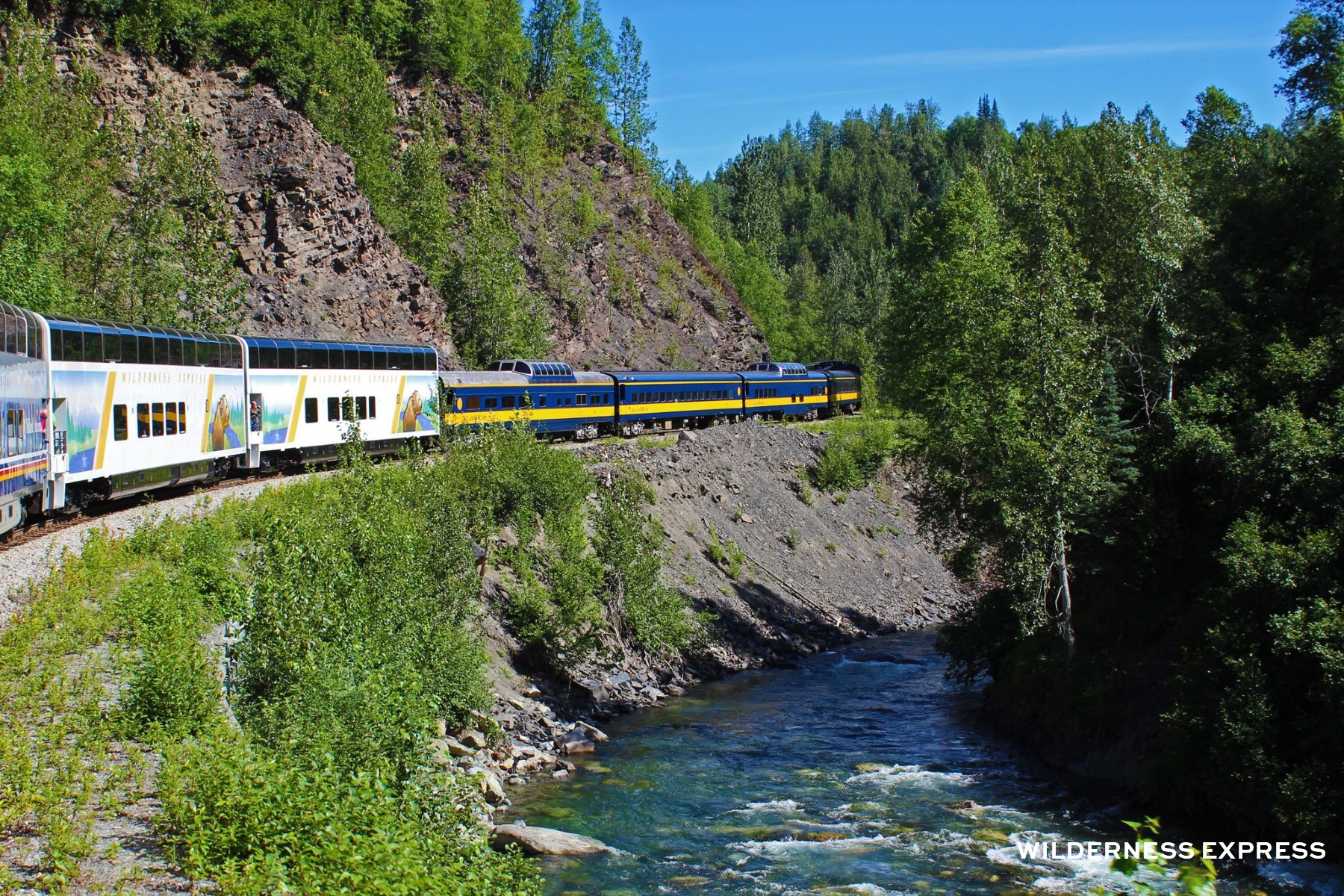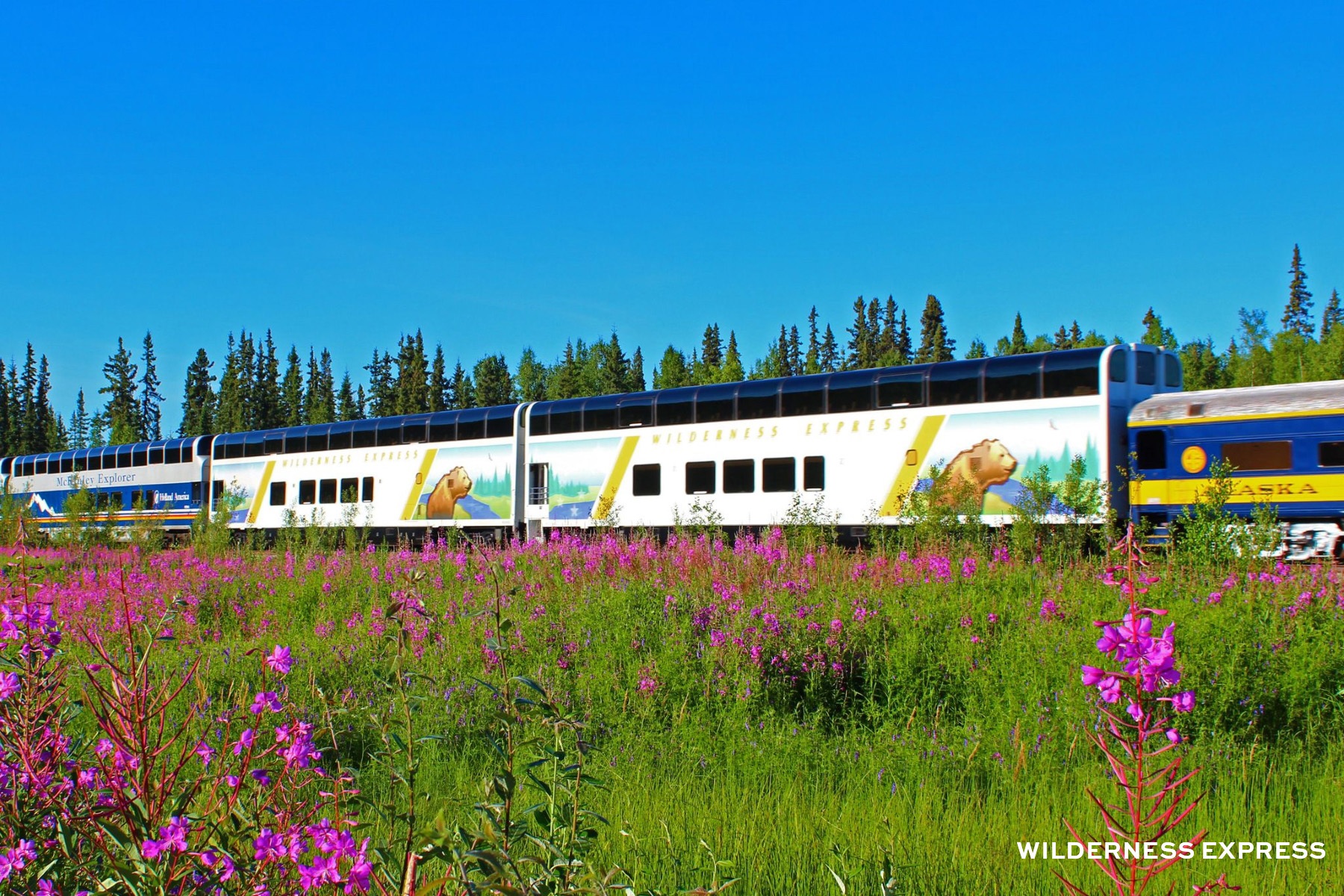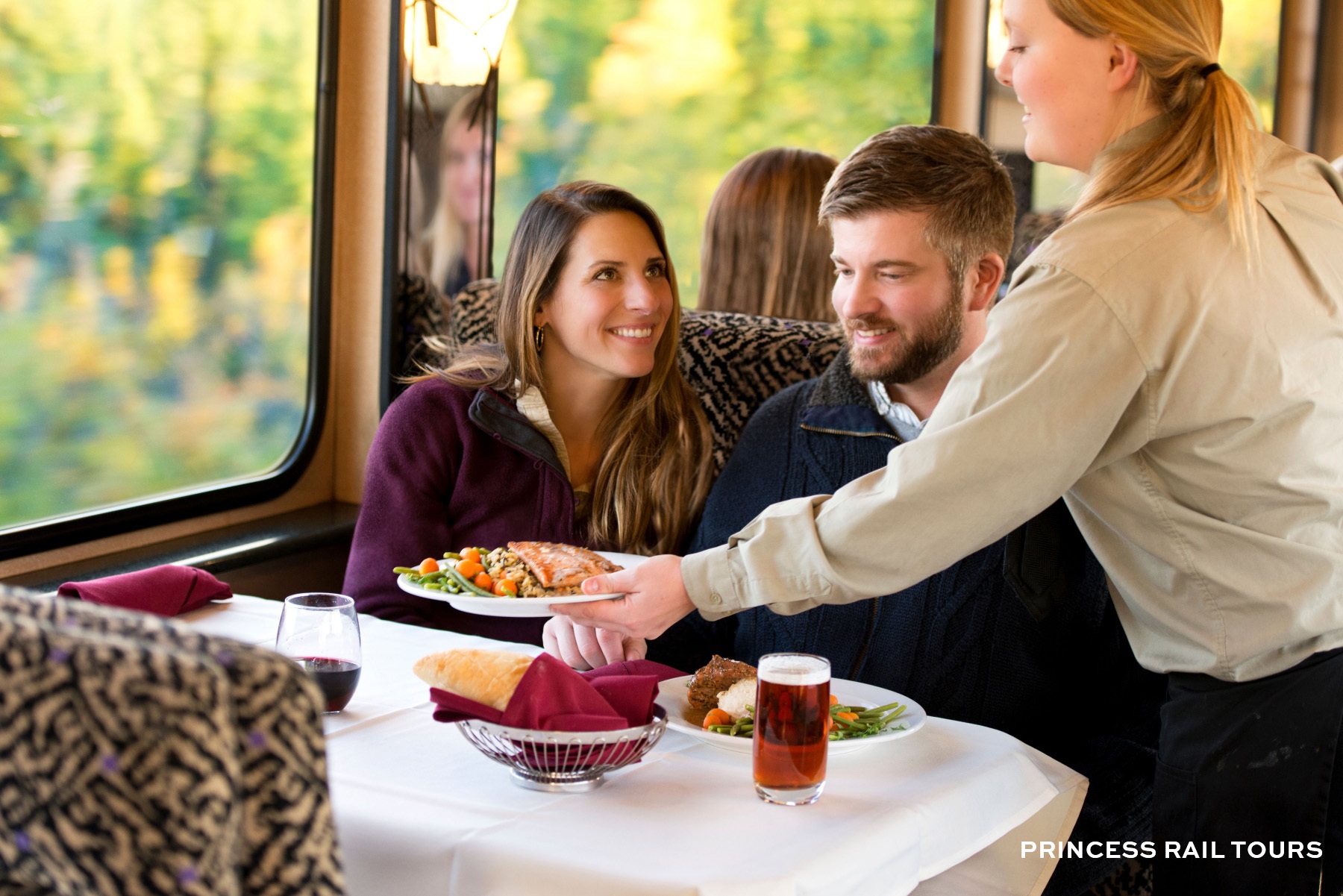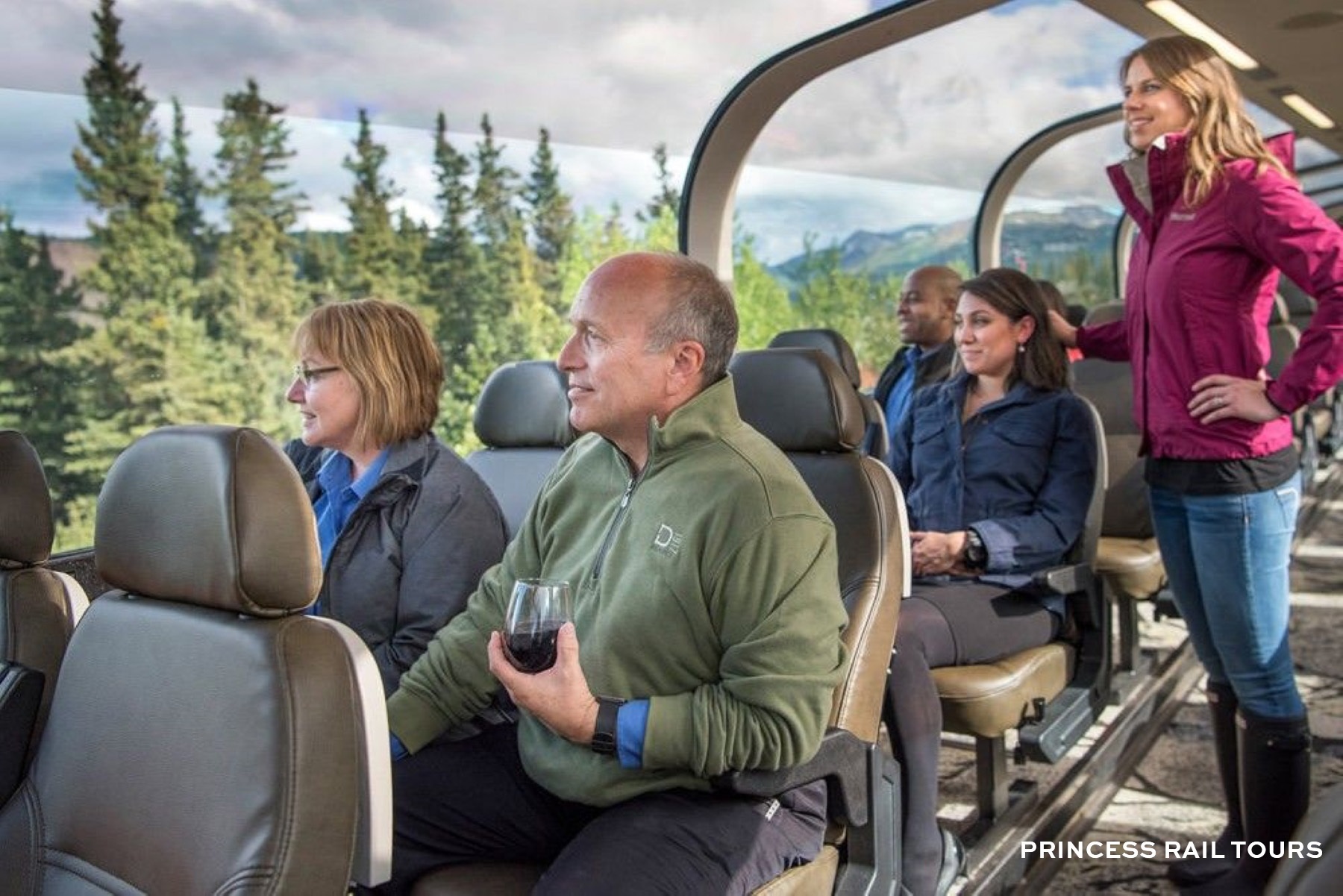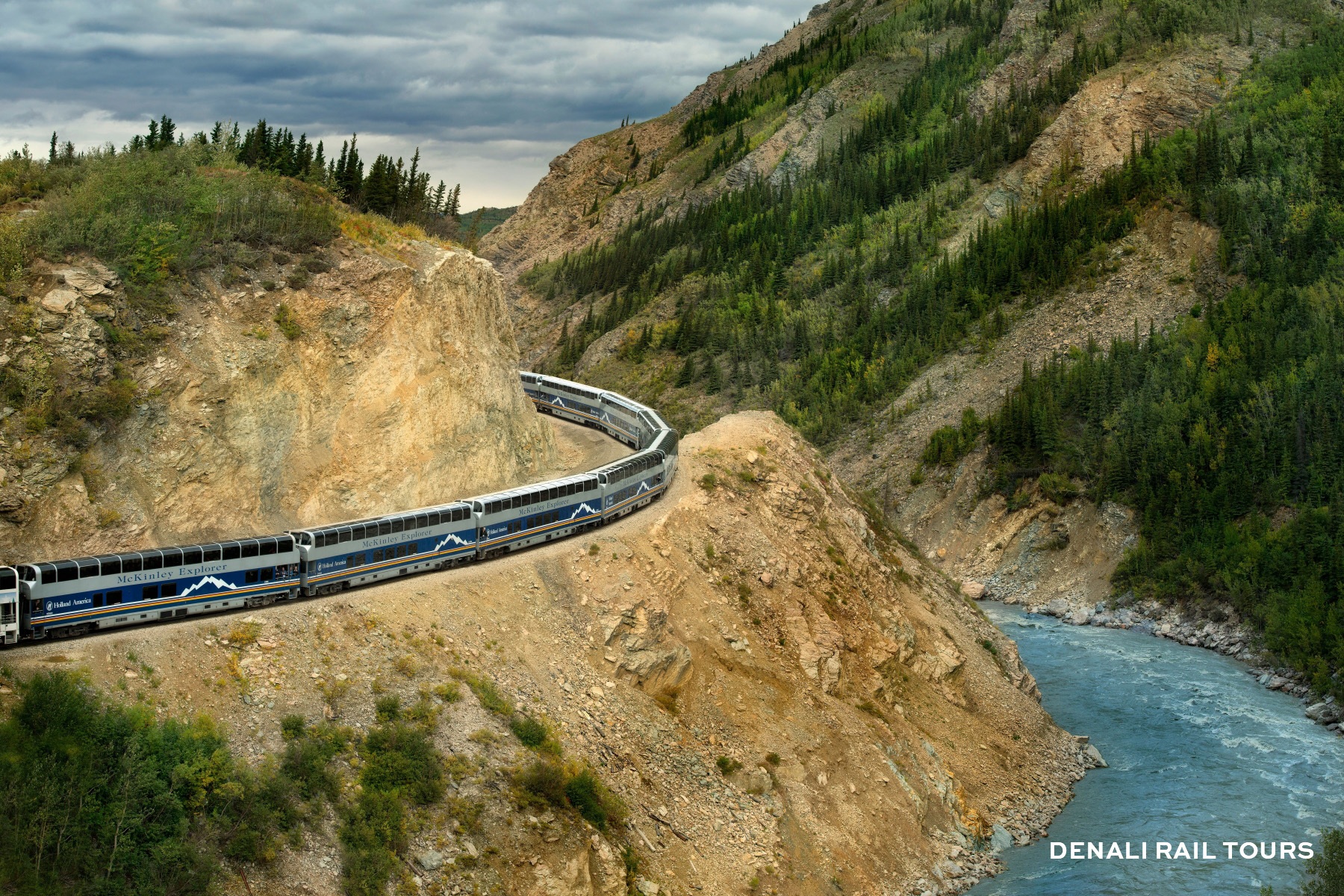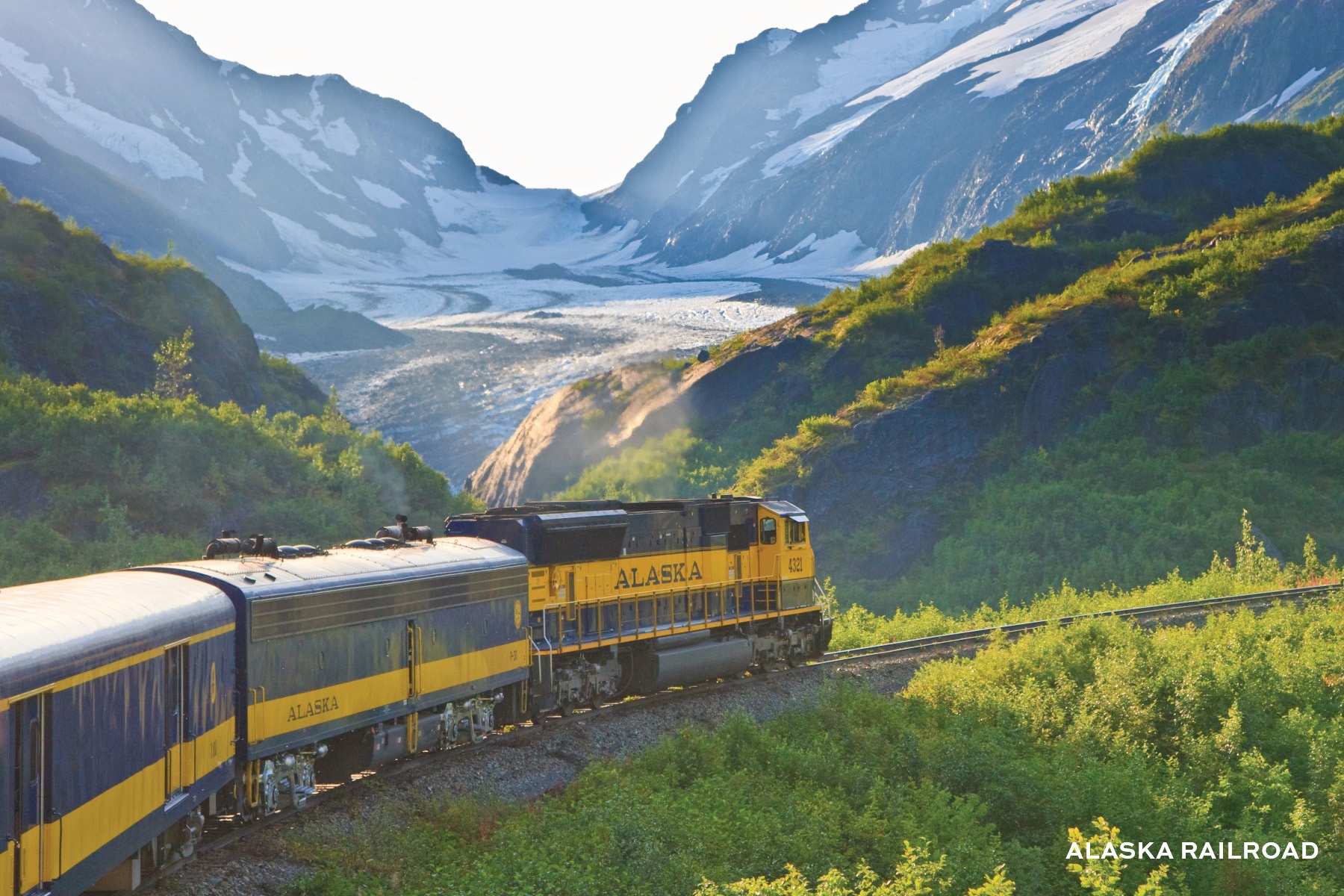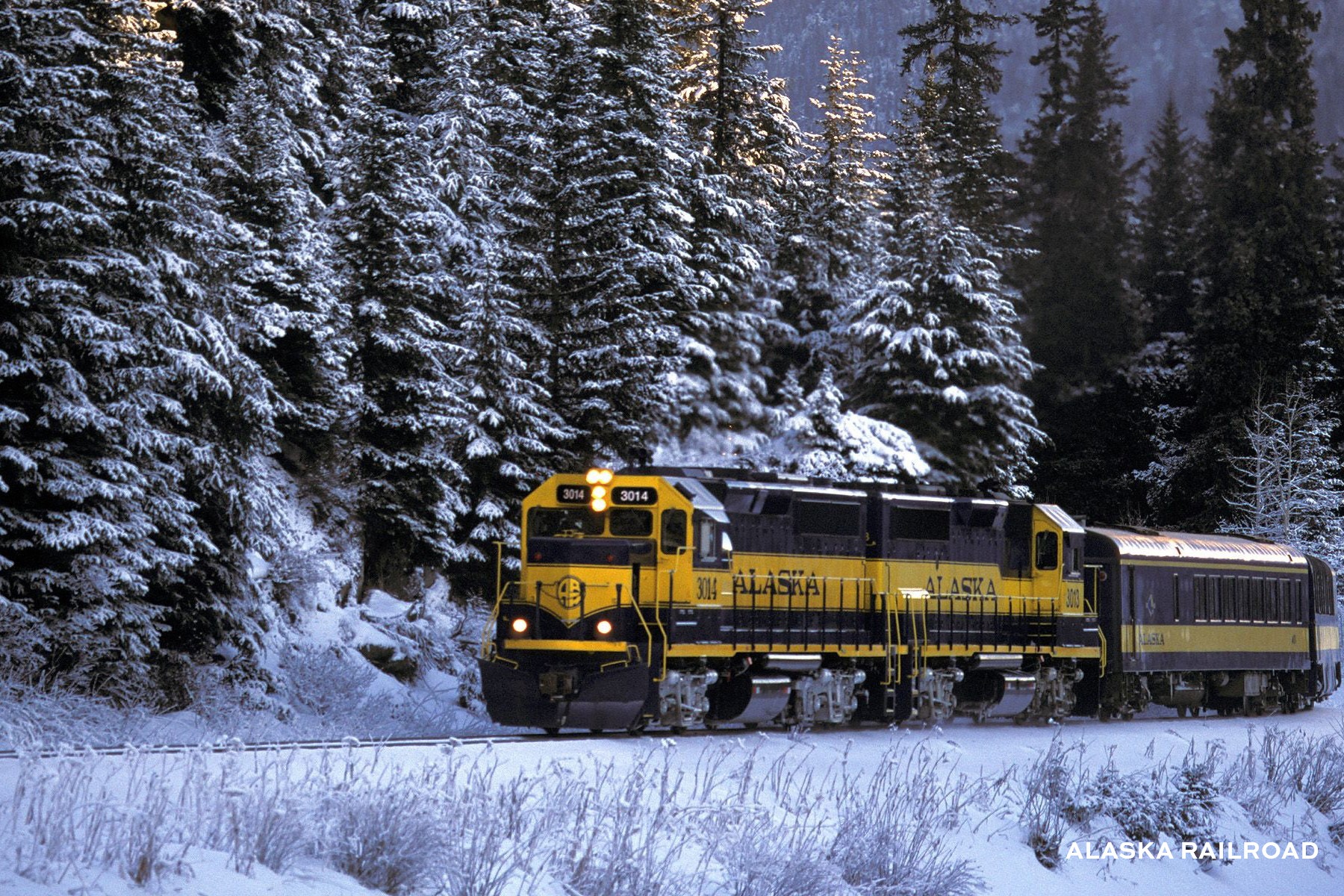 Map and Schedule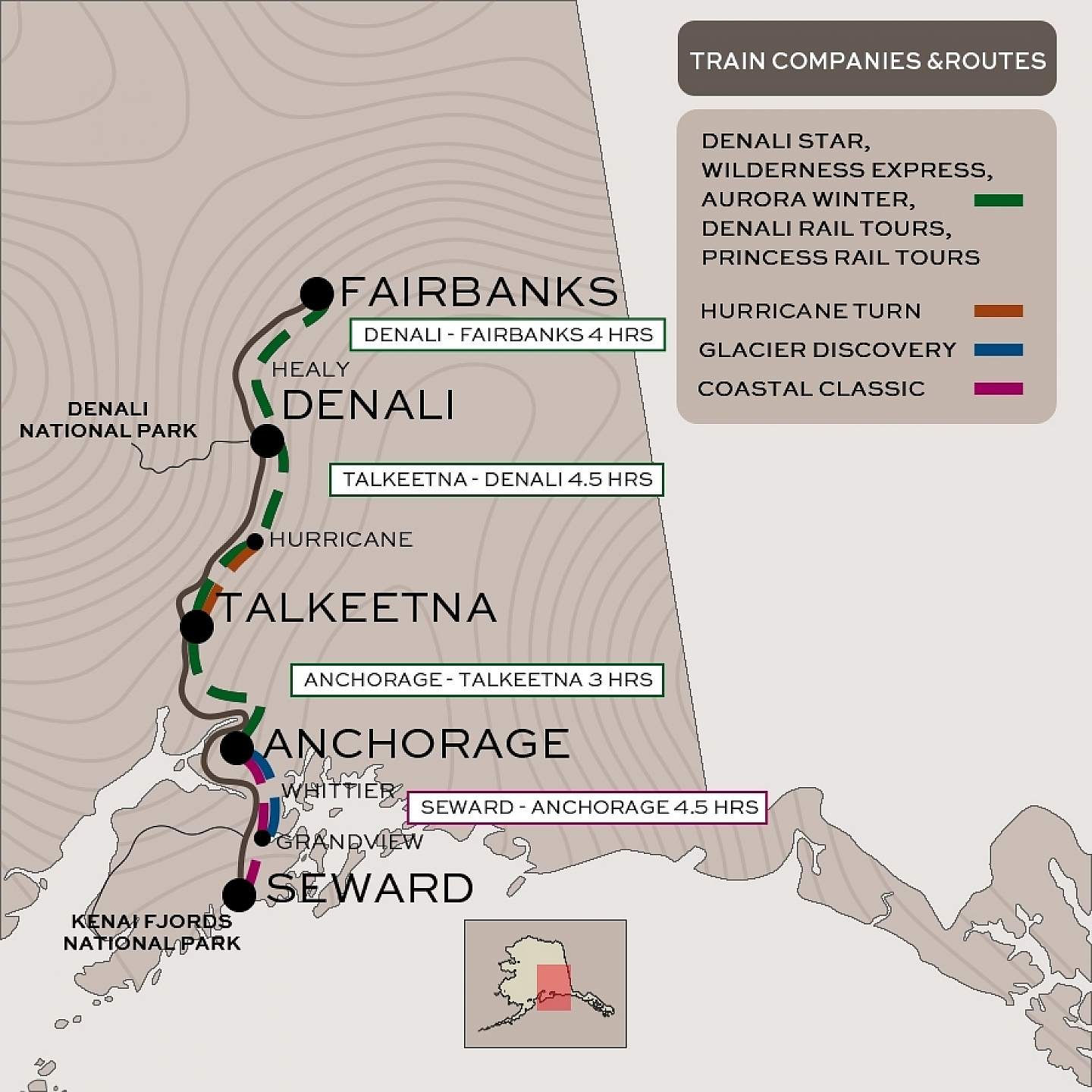 Where Can I go?
The track runs from Seward on the Kenai Peninsula north to Anchorage, Talkeetna, Denali, and Fairbanks. Other stops include Whittier, Girdwood, Spencer Whistle Stop, and Wasilla.
When Can I Go?
There are daily departures from mid-May to mid-September. Each train has only one departure per day, so it's important to book your ticket in advance. In Winter, there is weekend service between Anchorage and Fairbanks with sporadic mid-week trains. See Alaska Railroad Schedule for more.
Pros and Cons
The train takes longer and costs more than driving if there are more than two in your party. But you can relax in spacious, comfortable seats and enjoy the views through giant picture windows and dome cars. If visiting Denali National Park, there are shuttles to get around. If riding to Seward, Whittier, or Talkeetna for the day from Anchorage, the schedule aligns perfectly to take an afternoon tour before your return train.
FAQs