Travel by Train: Ride the Alaska Railroad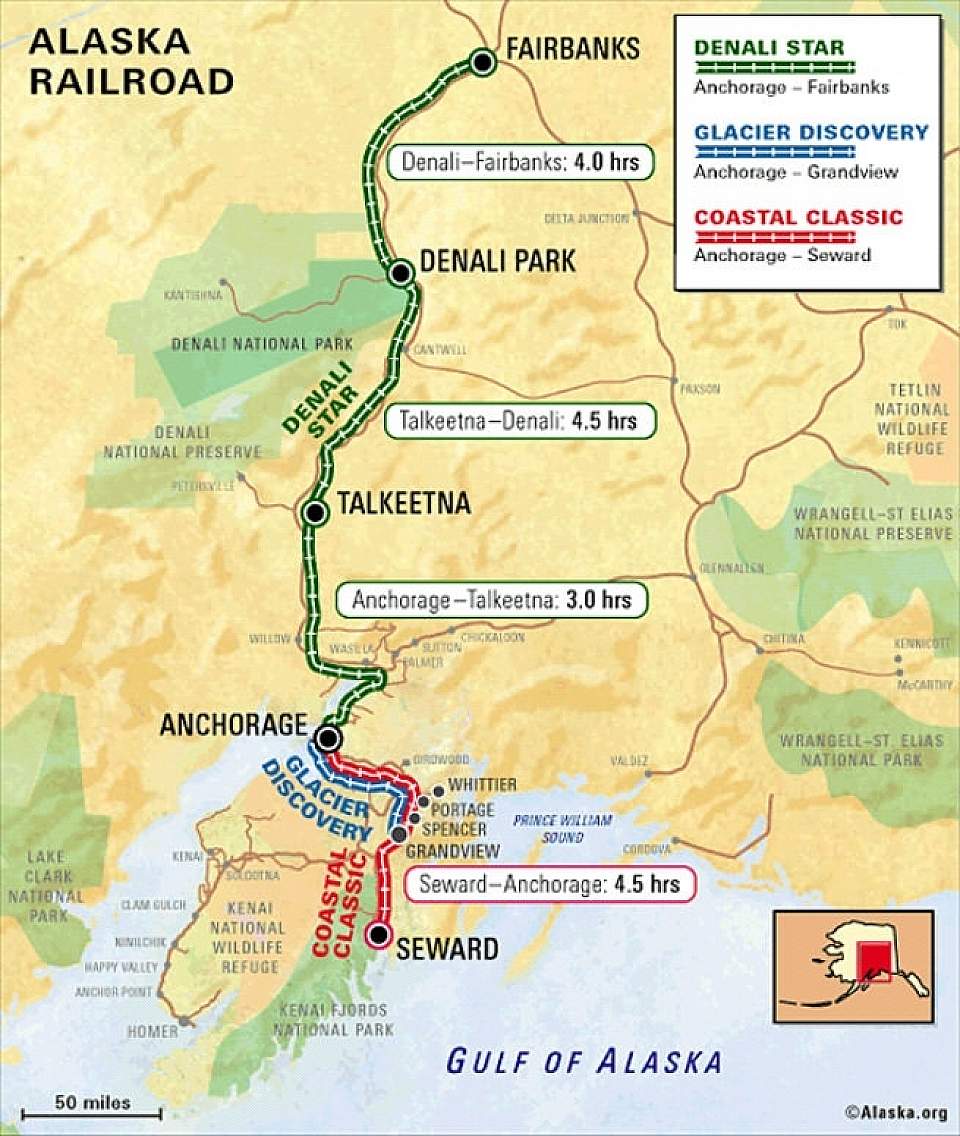 Where Can I Go? 470 miles of track run from Seward on the Kenai Peninsula north to Anchorage, Talkeetna, Denali, and on into Fairbanks. Other stops include Whittier, Girdwood, Spencer Whistle Stop, and Wasilla.
When Can I Go? There are daily departures mid-May to mid-September. Each train has only one departure per day, so it's important to book your ticket in advance. In Winter there's weekend service between Anchorage and Fairbanks with sporadic mid-week trains. See Alaska Railroad Schedule for more.
What Will I See? Mountains and glaciers fill the ever-changing panorama of your window. Sometimes, you'll even spot wildlife. The train from Anchorage to Seward is considered the most scenic, but any route is more scenic than your average train ride.
How to Book? North of Anchorage (Talkeetna, Denali, and Fairbanks), you can book directly with the Alaska Railroad Corporation or with companies that operate adjoining dome cars such as Denali Rail Tours, Princess Rail tours, and The Wilderness Express.
South of Anchorage you can only book with the Alaska Railroad Corporation. The Coastal Classic stops in Girdwood and Seward and the Glacier Discovery stops in Girdwood, Portage, Whittier, and the Spencer Whistle Stop.
Pros & Cons The train takes longer and costs more than driving if there are more than two in your party. But you can relax in spacious, comfortable seats and enjoy the views through giant picture windows and dome cars. If visiting Denali National Park you don't need a car because there are shuttles to get around. If riding to Seward, Whittier, or Talkeetna for the day from Anchorage, the schedule aligns perfectly to take an afternoon tour before your return train.
North of Anchorage
Talkeetna (3 hrs), Denali (8 hrs), and Fairbanks (12 hrs) • Multiple companies
South of Anchorage
Girdwood (1.25 hrs), Seward (3.25 hrs) • Operated only by the Alaska Railroad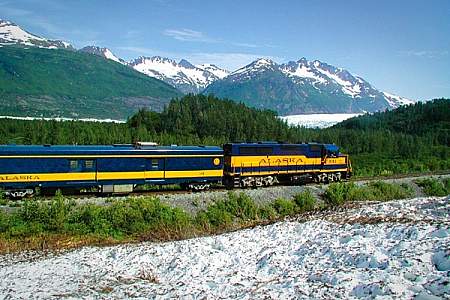 Season: May 14 to Sep 11 $71 to $148
The train can be used as a mode of trans­porta­tion, how­ev­er it can also be a round-trip sight­see­ing excur­sion. This pri­ma­ry des­ti­na­tion is the town of Whit­ti­er, a major cruise ship and after­noon day cruise hub. Day Trips from Anchor­age: Whit­ti­er, Gird­wood, Spencer Glac­i­er, Grandview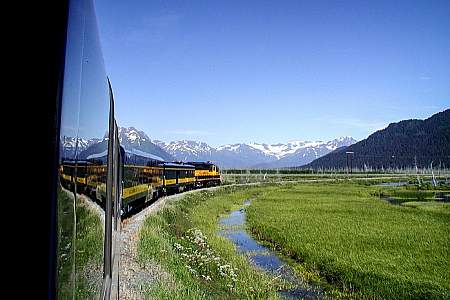 Season: May 07 to Sep 18 $88 to $393
The Coastal Clas­sic train runs between Anchor­age and the town of Seward — a four-hour trip that's the most beau­ti­ful along the entire Alas­ka Rail­road. You'll see Tur­na­gain Arm as the train departs Anchor­age, then a panora­ma of moun­tains, glac­i­ers, lakes, and streams. You may even see wildlife like Dall sheep, Bel­u­ga whales, moose, bear, and more! Day Trip from Anchor­age: Seward, Gird­wood Mul­ti-Day Trip from Anchor­age: Overnight Seward, or ...more