Photo Credit: Haines Skagway Fast Ferry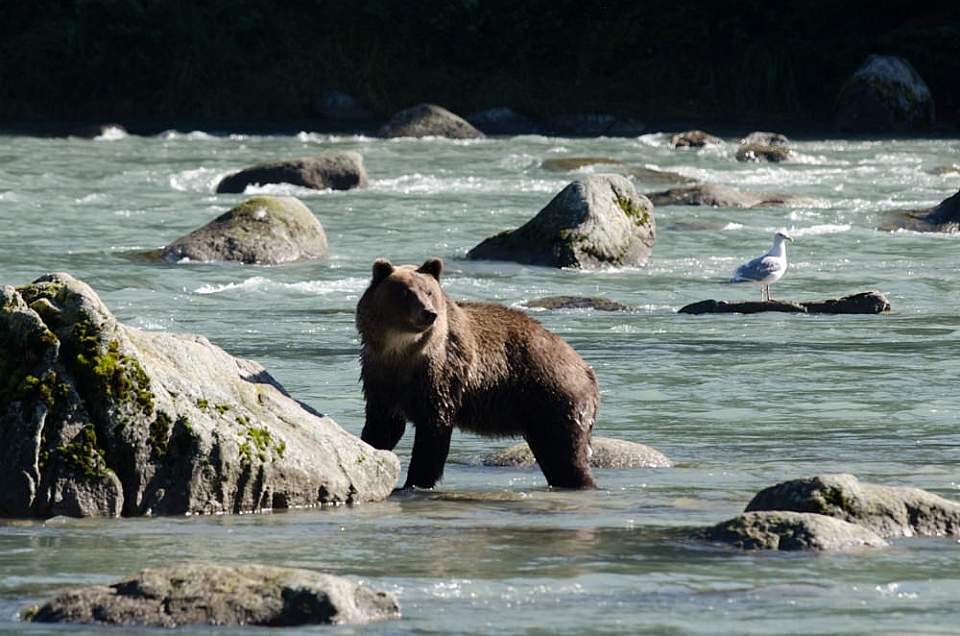 1. Sightsee Haines
Haines may be a tiny town, but it serves up a wealth of activities. Check out the abundant bears, bald eagles, and other wildlife as you improve your camera skills on a photography tour. Then take to two wheels and pedal around this quaint town; rent a bike or opt for a guided bicycle tour of just a few hours or several days. Visit Fort William H. Seward, which dates to 1902 and is now a showcase for Alaska Indian art—it's just a 10-minute walk from downtown. And explore the town's fascinating museums and cultural centers, covering everything from native Tlingit people to hammers.
2. Get Out on the Water
Shimmering waters surrounded by lush forests and snow-capped peaks make for a thrilling kayaking or rafting tour. Choose from single or multi-day trips and be ready to be awed. You can also easily visit nearby Skagway by hopping on the Haines Skagway Fast Ferry (the fastest way to get between the two towns); once there, enjoy of all of the fun things to do in Skagway.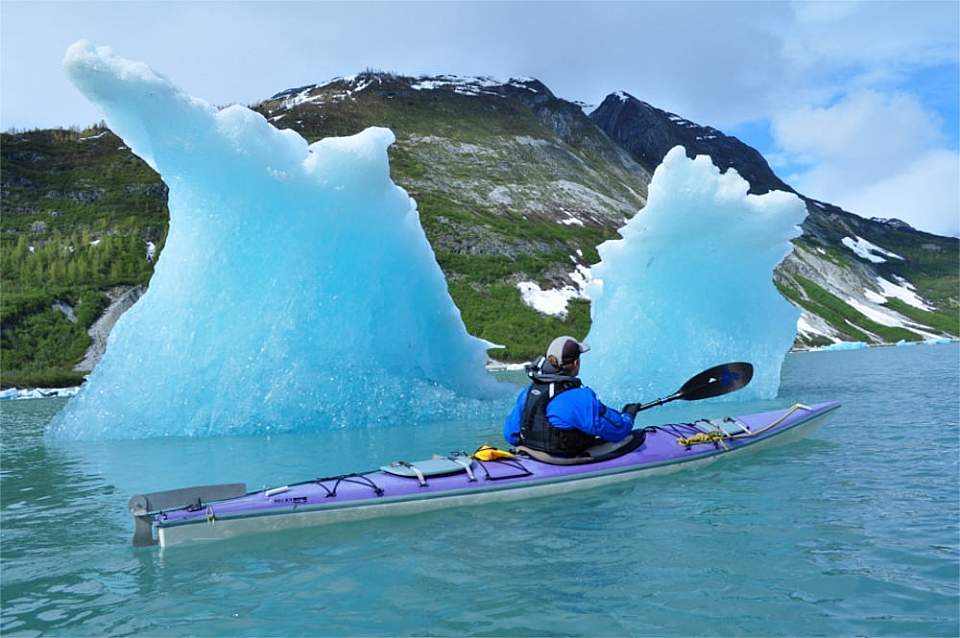 3. Go for a Hike
Take advantage of the town's unique location by hiking its variety of trails. Some of them wind around the beautiful coastline and lead to beaches and magnificent views; others climb high into the mountains, offering stunning overlooks (like Mt. Ripinski, where you can get a beautiful perspective on the entire Haines area). You'll also find good hiking trails right in town.
4. Look for Wildlife
The Haines area is home to tons of wildlife—from moose to bears and a variety of birds—and you may even see some of them right downtown! While you can spot bald eagles here year-round, thousands more arrive in fall; the result is more bald eagles than anywhere else in the world. Check them out at the Alaska Chilkat Bald Eagle Preserve. And further celebrate these birds during the Alaska Bald Eagle Festival, held every year in November.