The Best Things to Do in Soldotna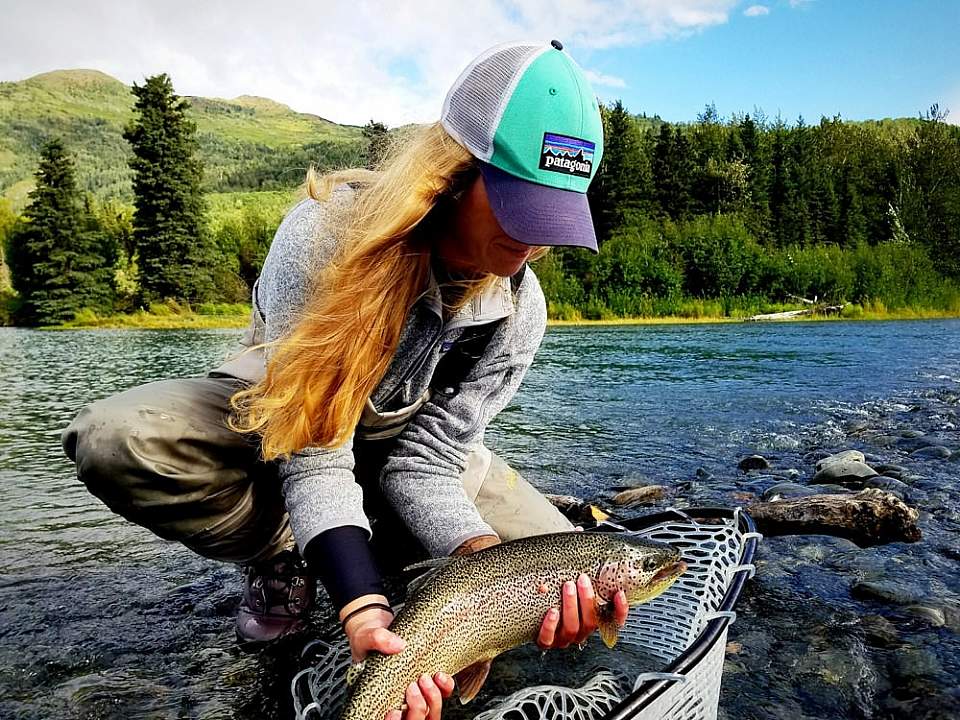 1. Experience World-Class Fishing
This is your chance to experience angling for Alaska's famous fish in fast-running rivers backdropped by Alaskan peaks. The waters around Kenai teem with salmon: king, sockeye, silver, or pink (depending on the season) or you can cast for trout or halibut. Come here on an easy day trip from Anchorage, or leave from the area, where fishing charters can take you to the best spots—and away from the crowds. Or, stay at a fishing lodge for several days of angling.
2. Go Bear Viewing
Few things in the world can compare to witnessing the majesty of bears in the wild; watching them wade into rivers and fish for salmon can help make your Alaskan dreams come true.
Fly out to Lake Clark National Park and spend the day watching bears, or get even more time near them by taking an overnight bear-viewing adventure, where you'll stay in a deluxe wilderness camp.
3. Flightseeing
With some 40 glaciers, the vast Harding Ice Field is one of Alaska's most spectacular sights. And it's just one of the dramatic sites you can get perspective on when you take to the air on a flightseeing trip. Look down on the crevasses of a glacier and check out the Mount Redoubt Volcano—and keep an eye out of wolves, moose, bears, and seals!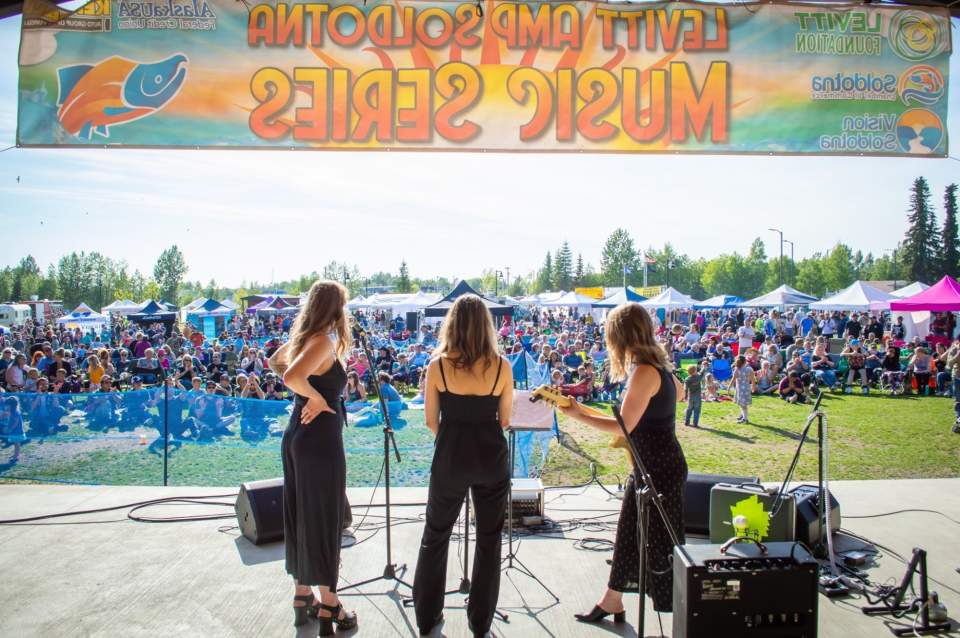 4. Attend a Local Festival
Each Wednesday from June - August, the Levitt Amp Soldotna Music Series puts on a free concert in Soldotna Creek Park, following the popular Wednesday Market. The annual Soldotna Progress Days held the fourth weekend in July is the longest-running community event, celebrating the population boom in Soldotna over 60 years ago. And the Frozen RiverFest is an outdoor beer festival -- in February! Sounds crazy? Maybe. But that's part of the fun!
5. See the Kenai River
If you drive through town -- you won't miss it. The bright turquoise blue water is hard to miss! But there are plenty of spots to take a closer look. In fact, Soldotna boasts 10 boardwalks along the Kenai River. They provide access for fishermen to reach the river without damaging the shore, but they're also the perfect place for a stroll.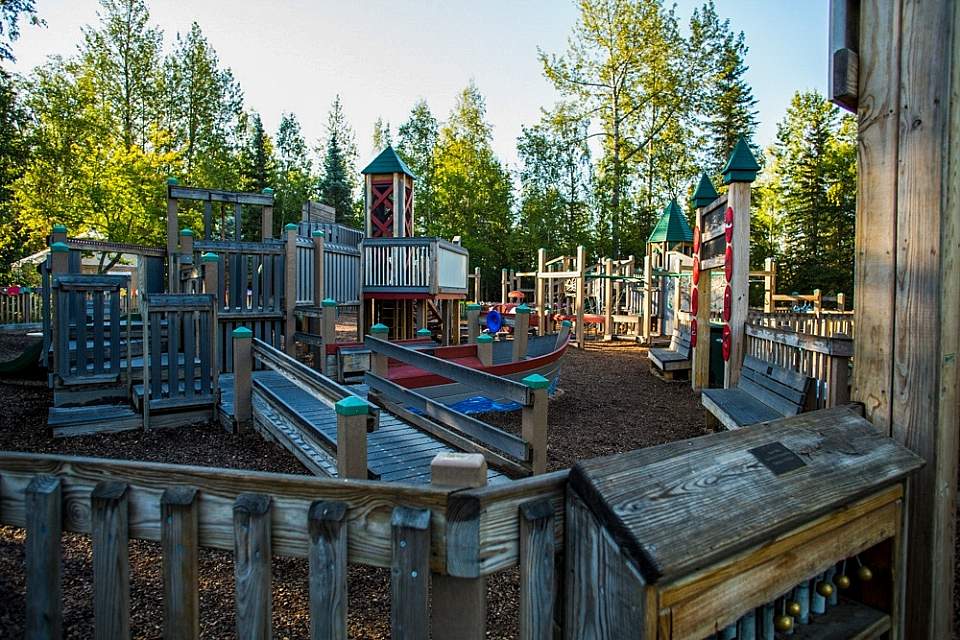 6. Fun for the Whole Family
Soldotna is a great destination for families with small children. There are summer camps, fun runs, story times at the local public library, free fishing pole rentals, and so much more. Read our full blog post on the best things to do in Soldotna with kids!
7. Eat Great Local Food
Soldotna is a thriving community of local entrepreneurs -- many of whom have decided to take a culinary route! Thanks to them, there are some great local eateries in Soldotna. From local breweries and coffee roasters, to food trucks selling reindeer gyros. Here's what's not to miss on the food scene in Soldotna.
8. Hit the Trails
The best thing about Soldotna may be its trail system. You'll find several to explore right in town, including the Centennial Campground Loop Trail, or the Tsalteshi Trails multi-use trail system.
And, the visitor center for the surrounding Kenai National Wildlife Refuge is right in town too! From there, you have access to several trails, including the popular Keen-Eye Nature Trail, an easy .75 mile loop that's great for families.
9. View Public Art
In Soldotna, there are several easy spots to take in fantastic displays created by locals artists. There's a series of large 4' by 8' murals throughout the community, displayed at local businesses. Our guide shows you how you can see them all!
And, there's the Soldotna Rotary Art Park, which features a rotating display.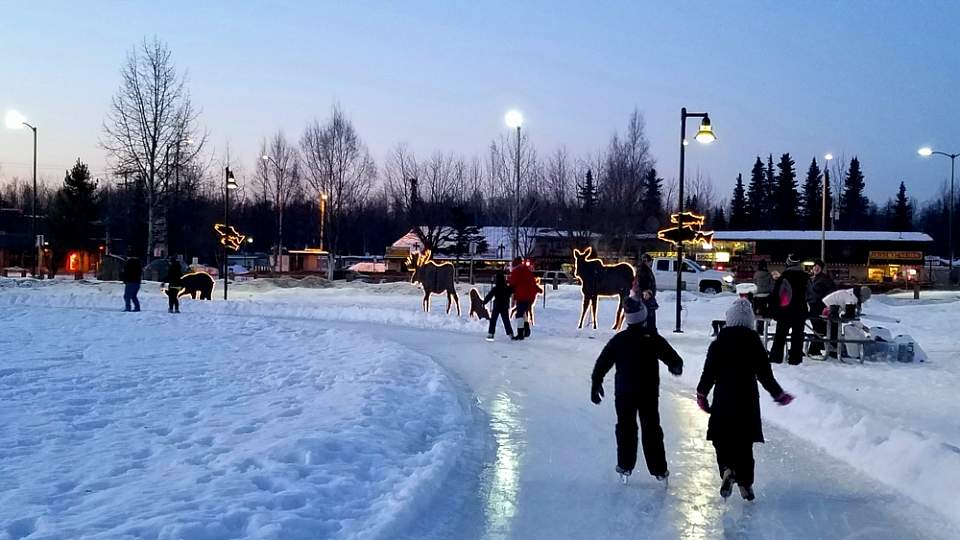 10. Don't Overlook Winter
There's just as many reasons to visit Soldotna in the winter as there are in summer. The outdoors are embraced with equal excitement. Tsalteshi Trails provides over 25 kilometers of groomed cross country ski trails, as well as some trails designated for fat biking.
Maintained outdoor ice appears throughout the community at A.R.C Lake and a loop in Soldotna Creek Park.
Or, join a guided snowshoe walk from the Kenai National Wildlife Refuge Visitor Center.