Best Things To Do In Homer
1. Bear Viewing
Scenic flight, bears
Homer is close to Katmai National Park and Lake Clark National Park, both densely populated with Alaska's massive brown bears. Hop on a 1.5 hour scenic flight across Cook Inlet for an amazing day watching these bruins in their natural habitats: along the coastline or at the famed Brooks Falls. Choose the latter to get one of those iconic photos of bears catching salmon as they jump up the falls.
For a quieter day trip with fewer people, hike with your guide to watch as coastal brown bears feast on sedge grass, dig for clams or catch salmon coming in with the tide. Either choice provides hours of fascinating viewing as bears move through their pristine Alaskan habitats.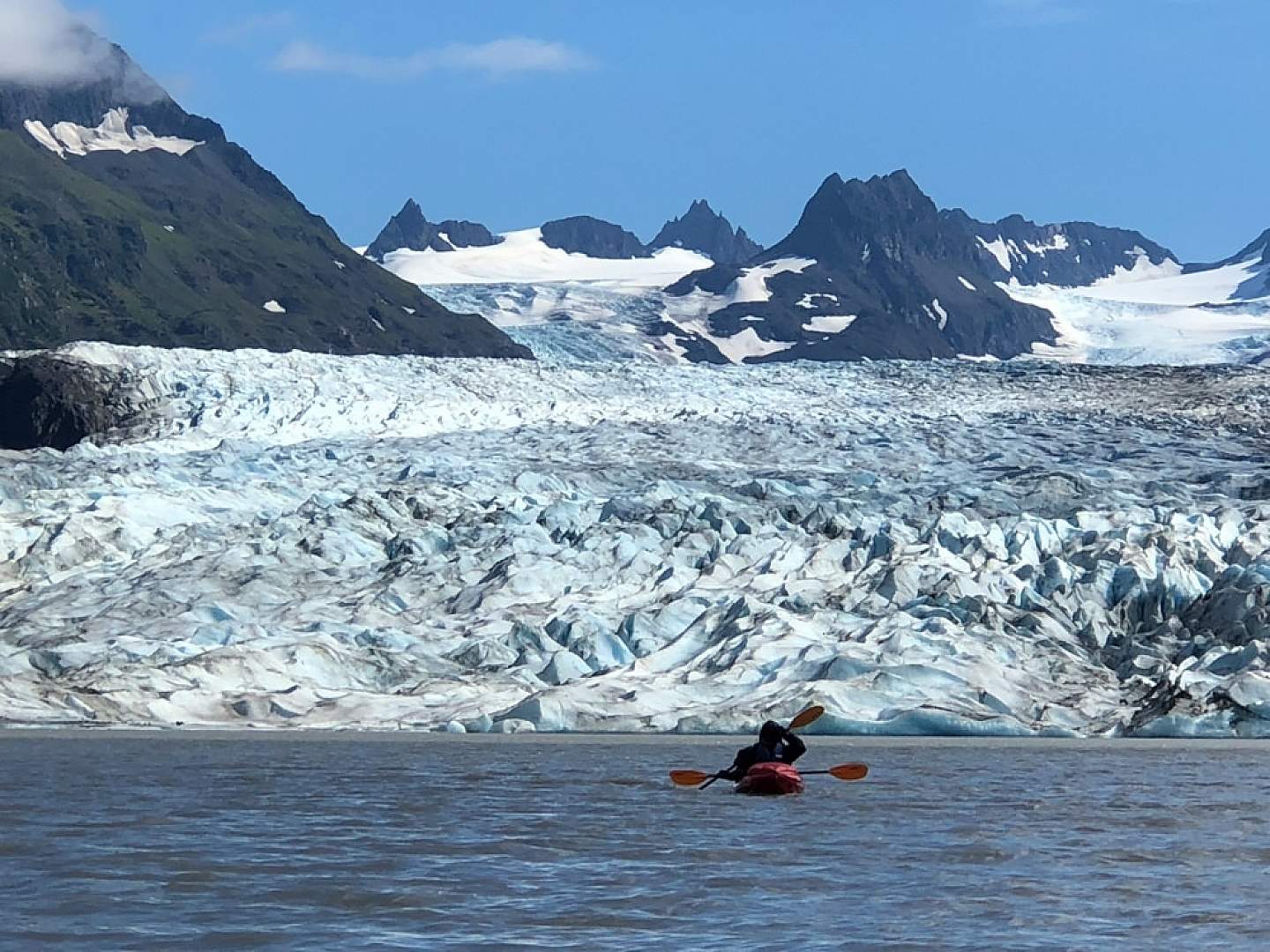 2. Explore Kachemak Bay
Coastal scenery, tidepooling, walks on the beach, kayaking
One of the richest marine estuaries in the world, Kachemak Bay is easily explored from kayak or shore. Walk along Homer's beaches to find tidepools with sea stars, anemone and mussels.
Or explore Kachemak Bay up close with a sea kayaking outfitter. Immerse yourself in a natural world that is home to sea otters, puffins, and a multitude of marine life. You'll paddle past remote islands, visit a seabird rookery, and learn how extreme tidal changes (between 15 and 28 feet) contribute to the rich ecosystem around you.
You can also hire a small boat or water taxi for a custom, small group day cruise. Look for humpback and orcas and appreciate the spectacular landscape.
3. Hike
Water taxi, glacier, volcanoes, stunning views, marine life
Trails into the hills above Homer bring you great exercise, the beauties of trees and flowers, the occasional encounter with wildlife, and great views of the mountains across Kachemak Bay. Or descend to the beach from the Alaska Islands & Oceans Visitor Center.
But you can discover some of Alaska's best hiking in Kachemak Bay State Park, with more than 80 miles of trails. Find trails to glaciers, mountain lakes, and miles of uninhabited beaches. It all starts with a 20-minute water taxi across the Bay.
Or take a guided hike, which includes the taxi service. Your guide can help you decide on the right trail experience for you – the easy, well-maintained Grewingk Glacier hike, or the more challenging Sadie Knob or Grace Ridge Trail hikes that promise higher elevations and amazing views.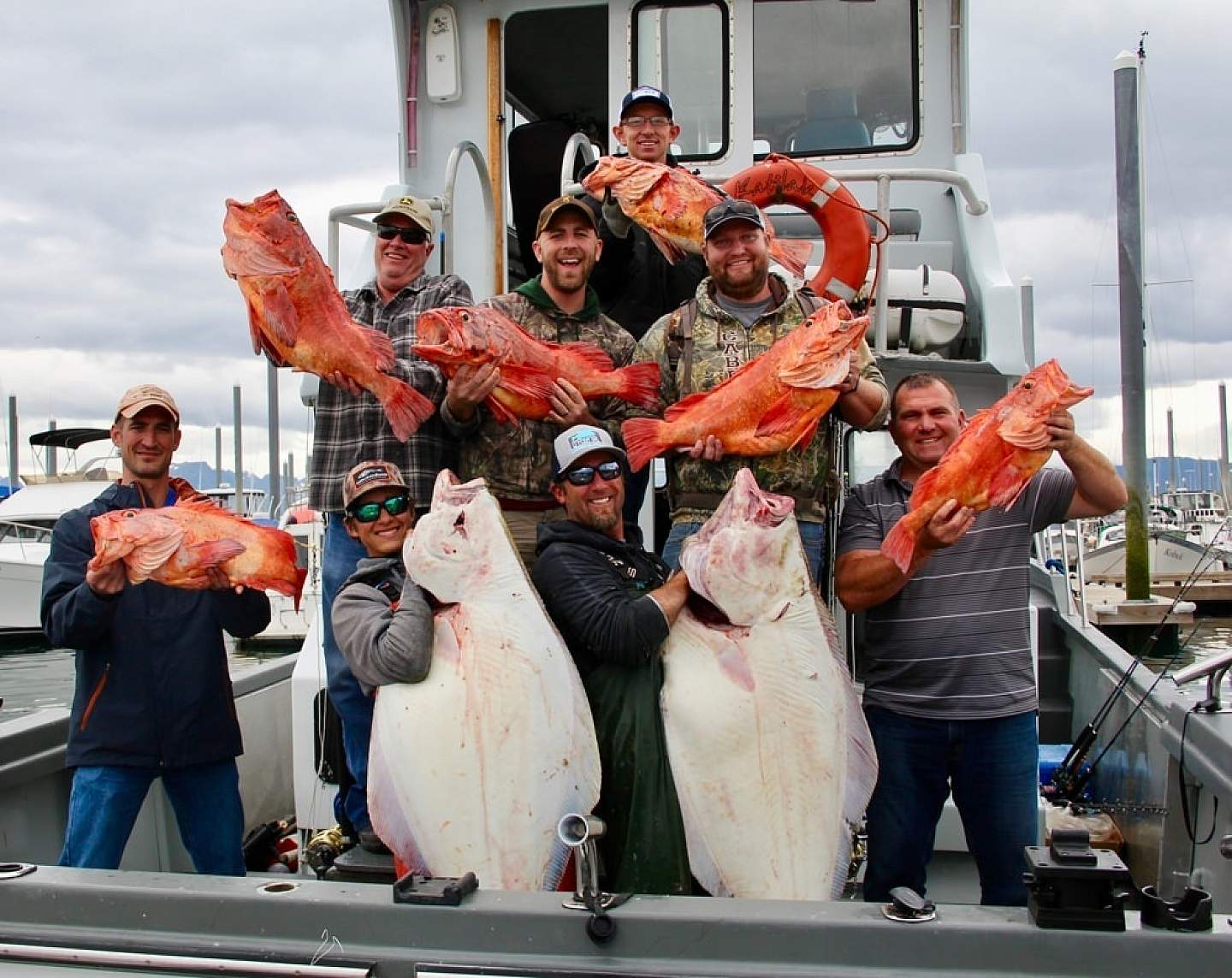 4. World-Class Fishing
Full and half-day charters
Homer is known for some of the world's best halibut fishing just an hour's boat ride away. Look for migrating whales while you cast your lure in search of monster halibut that can top the scales at several hundred pounds! You'll find both full and half-day charters leaving out of Homer. Some focus on halibut; others on the spectacular salmon fishery, where you can fish for Kings year round. Like variety? Opt for a combo trip. You may target different species of salmon along with halibut, or have a rollicking time chasing rockfish, lingcod or even salmon sharks, all with guidance from knowledgeable (and enthusiastic) charter operators.
5. Explore Halibut Cove
Water taxi, marine life, art galleries, boardwalk community, fresh seafood
Halibut Cove a fairy-tale hamlet of boardwalks and homes that perch on stilts high above the lapping waves of Kachemak Bay. Take a 45-minute water taxi or the Kachemak Bay Ferry to this remote artist's community, well-removed from the noise and hubbub of town. Along the way you'll likely see whiskered otters, playful porpoise and hundreds of seabirds near their gathering spot on Gull Island. Once docked at Halibut Cove, stroll the boardwalks, enjoy a coffee at the water's edge, stop in for killer chowder at the local restaurant and peruse any number of art galleries, along with one of the country's only floating post offices.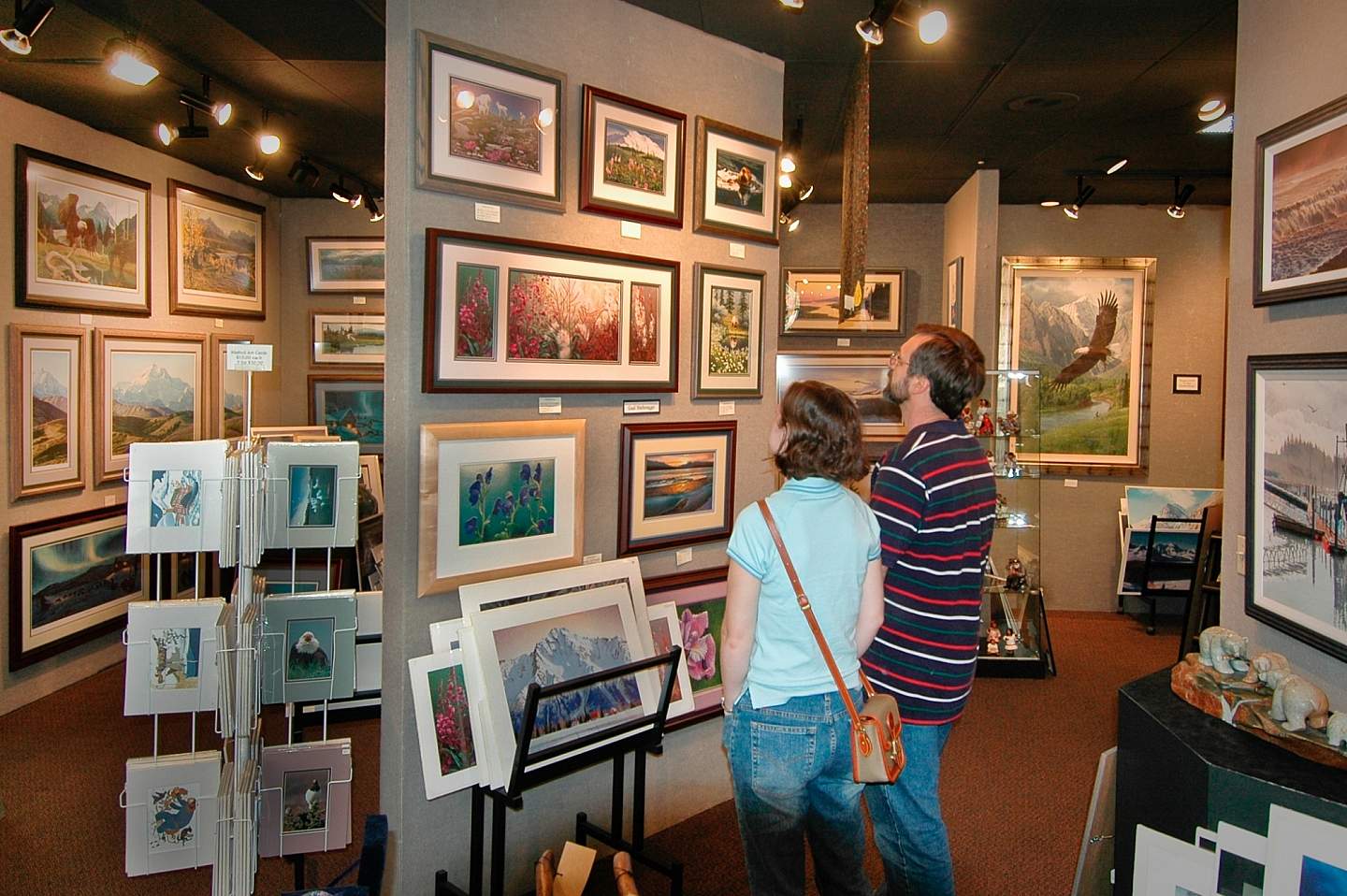 6. Go to the Beach
Tidepooling, birding, walking, meeting locals and other visitors
Stroll Homer's easily accessible beaches in search of marine life, eagles, seabirds, and the dramatic changes revealed by extreme tides. Boots are highly recommended for full-on exploring, along with warm layers and a windbreaker. Walk for miles along the Homer Spit, which is usually bustling with tourists, tent-campers, water taxis and charter boats. Tidepools abound at nearby Bishop's Beach, where you can spot colorful anemones, sea stars, jelly fish, and mussels clustered on larger rocks. Bonus find: the nearby boardwalk trail around Beluga Slough, which attracts shorebirds in all seasons.
7. Browse Local Art
Window shopping, quality souvenirs
Homer's gorgeous setting on Kachemak Bay is muse to a multitude of artists, providing a wide range of styles for browsing and buying. Stroll "Gallery Row", or walk the shops along the boardwalk on The Homer Spit. You'll find everything from detailed prints made with octopus ink to historic Alaskan photographs, colorful jewelry and stylish but functional pottery. With inspiration drawn from land and sea, Homer's artistic community offers one-of-a-kind options for both serious and impromptu collectors.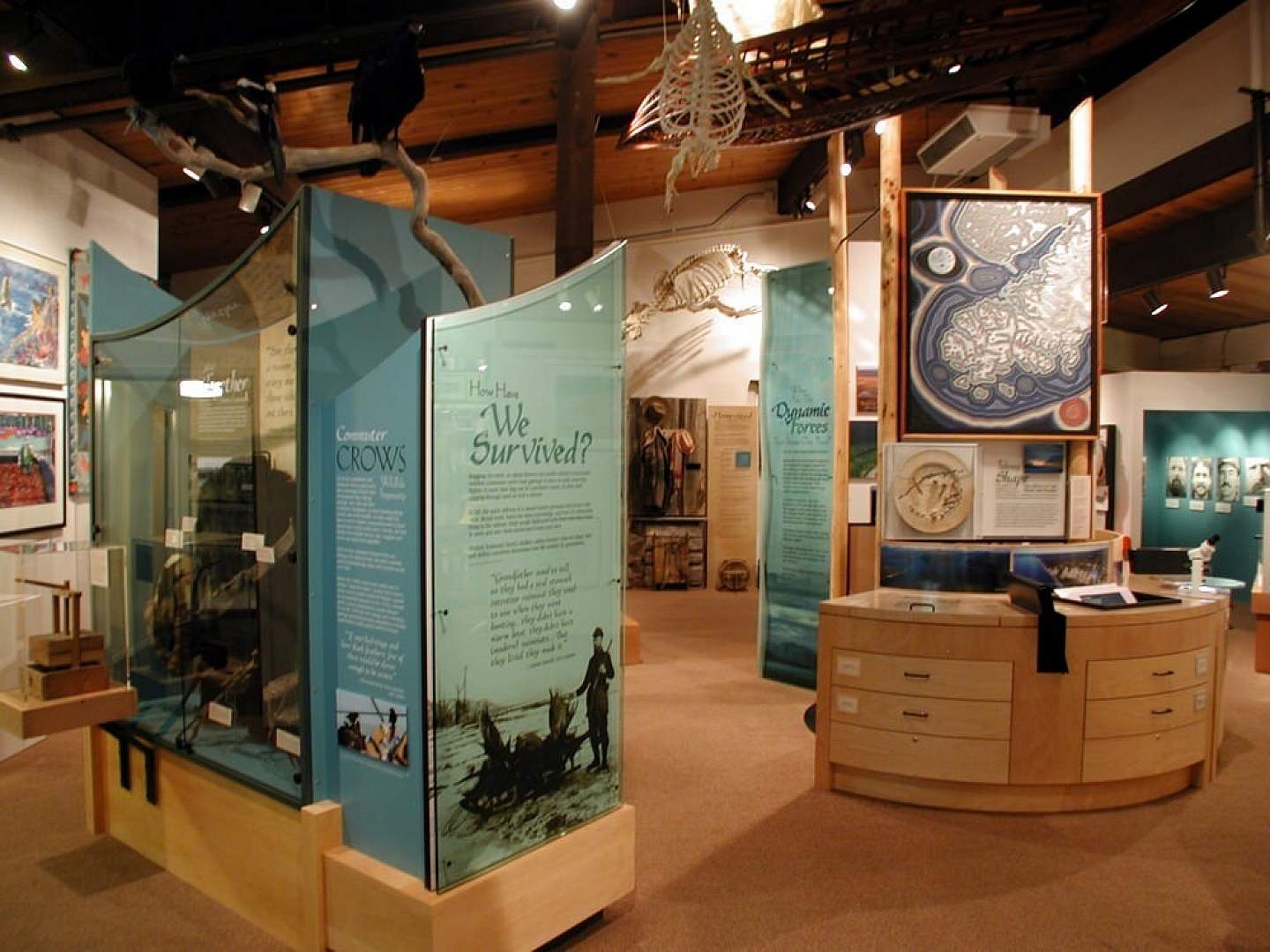 8. Visit Local Museums & Cultural Centers
Homer history, natural history, local art
Spend a full day learning about Kachemak Bay and Homer's history with engaging indoor and outdoor exhibits. The Pratt Museum focuses on art, natural history, native cultures, homesteading, fishing, and marine ecology. Join them in summer for local music jams and stroll through the botanical garden or visit an historic homesteader's cabin. The Alaska Islands & Oceans Visitor Center offers daily guided programs to the adjacent Beluga Slough and Bishop's Beach in summer. Kids (and those young at heart) can earn a Jr. Biologist badge on a quest through informative indoor displays, featuring history, geology, wildlife, seabirds, and more.
9. Visit Seldovia
Boardwalk, local art, history, trails
Take the 45-minute "Fast Ferry" from Homer to Seldovia to experience a charming and remote boardwalk community. As you cross Kachemak Bay, watch for diving seabirds, rafts of otters, or even humpback whales. Stroll along Seldovia's bustling waterfront, visit art galleries, learn about Seldovia's Russian origins and Native Alaska influences at the Seldovia Museum & Visitor Center, and stretch your legs on Rocky Ridge Trail, the Otter Bahn trail and Outside Beach.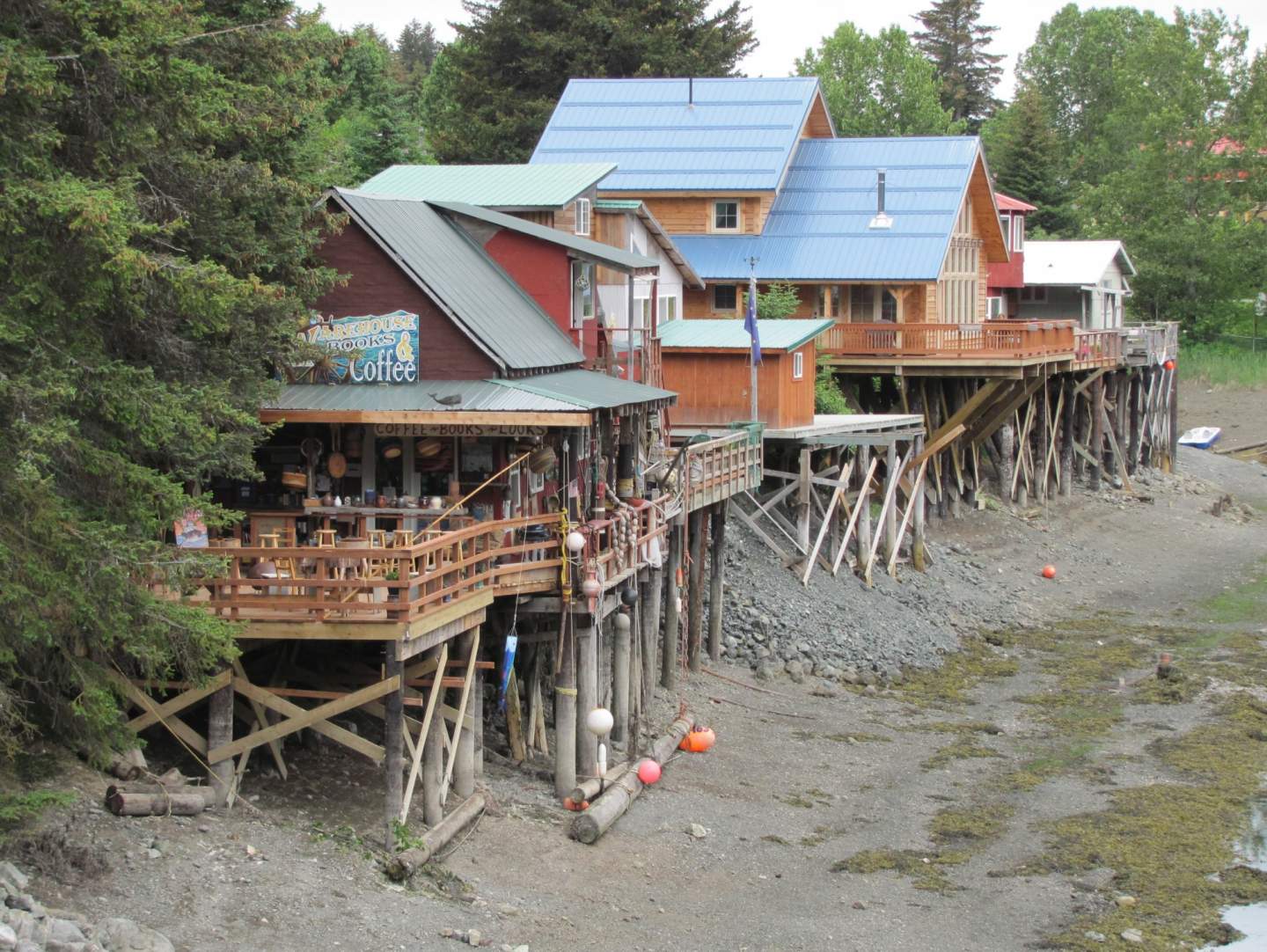 10. Meet Locals at the Market
Local foods and flowers, live music
Homer's close-knit community includes all kinds of artists, along with produce and flower farmers. Find their wares at the Homer Farmer's Market on Wednesdays & Saturdays from late May to late September. Look for a bounty of fresh fruits and veggies, along with local cut flowers (peonies are a Homer specialty), fireweed honey, smoked salmon, and yummy baked goods. Live music gives this hopping market an enthusiastic local Homer vibe, including singer/songwriter guitarists, quartets and marimba bands!
11. Attend a festival
Birding, fishing, boats, music and more
For a small town, Homer has made its name with annual festivals well-known around the state. The largest is the Kachemak Bay Shorebird Festival, celebrating the return of hundreds of thousands of shorebirds to Homer each May. From May to September you can enter the Homer Jackpot Halibut Derby, with prizes up to $25,000. It's the state's largest and longest-running derby, fitting for the "Halibut Capital of Alaska." In September, sea chanteys and tall tales abound over the 4-day Kachemak Bay Wooden Boat Festival, which celebrates the city's maritime heritage. Other festivals feature yacht races, highland games, and local music.