Lightweight & Easy to Pack
This map unfolds to 36 x 27 inches - that's a lot Alaska trip planning information! Folded up, it's only 9" x 4", the perfect size to slip into your suitcase.
Scenic Drives & Mileage Chart
Driving Alaska's breathtaking highways? Use our highway guides to plan stops along your route.
Railroad & Cuise Routes
Alaska is big! Plan your transportation across Alaska by car, railroad, plane, or ferry.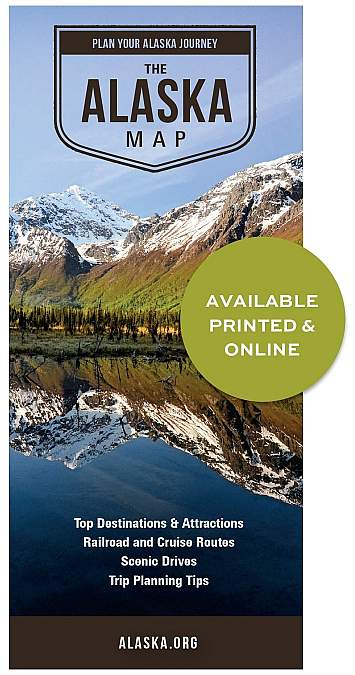 Top Destinations & Attractions
The Alaska Map includes sample town itineraries to help you make the most of your visit.

National Parks & Public Lands
Alaska is home to some of the country's largest national parks and remote wilderness preserves. We'll show you where they are and how to get there.

Glaciers & Wildlife Viewing
Find out where you can view bears, moose, eagles, 40-mile long glaciers, and more!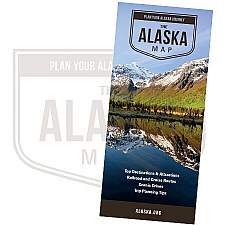 Printed Map
Get a copy of the map mailed to your door. U.S. Residences only.
$2.99 S&H.
Send Me the Map
Digital Map
Explore the map online and click on your favorite spots for videos, photos, booking information, and more.
View Map