Chugach State Park RV Parks & Campgrounds Long pop­u­lar with fam­i­lies who seek a wilder­ness-like set­ting with­out leav­ing the urban area, the place has a rep­u­ta­tion for clean­li­ness and seren­i­ty. But you have to make peace with the riv­er: it is loud. 57 camp­sites are nes­tled along three wood­ed lanes and the inter­est­ing grav­el bars of Eagle Riv­er are nev­er more than a few min­utes' walk away.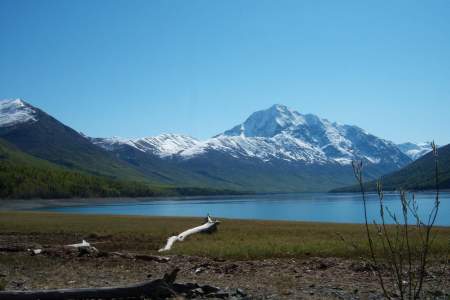 Want to let the kids romp on a beach beneath a mil­lion-dol­lar view of mile-high peaks? Pad­dle a pris­tine lake? Tucked into the woods at the north­ern foot of Eklut­na Lake in Chugach State Park, this camp­ground offers fam­i­lies unique access to a moun­tain wilder­ness val­ley laced with inter­est­ing fea­tures and 25-mile net­work of mul­ti-use trails.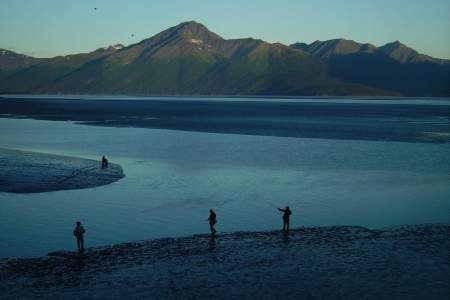 Bik­ing, hik­ing, fish­ing, climb­ing, wildlife view­ing, camp­fires — and the bore tide spec­ta­cle of Tur­na­gain Arm. Few camp­grounds any­where offer as many out­door options to an adven­tur­ous fam­i­ly as Bird Creek Camp­ground in Chugach State Park. Locat­ed at Mile 101 on the Seward High­way, the camp­ground fea­tures 22 sites for tents or RVs.