Photo Credit: Kenai Riverside Fishing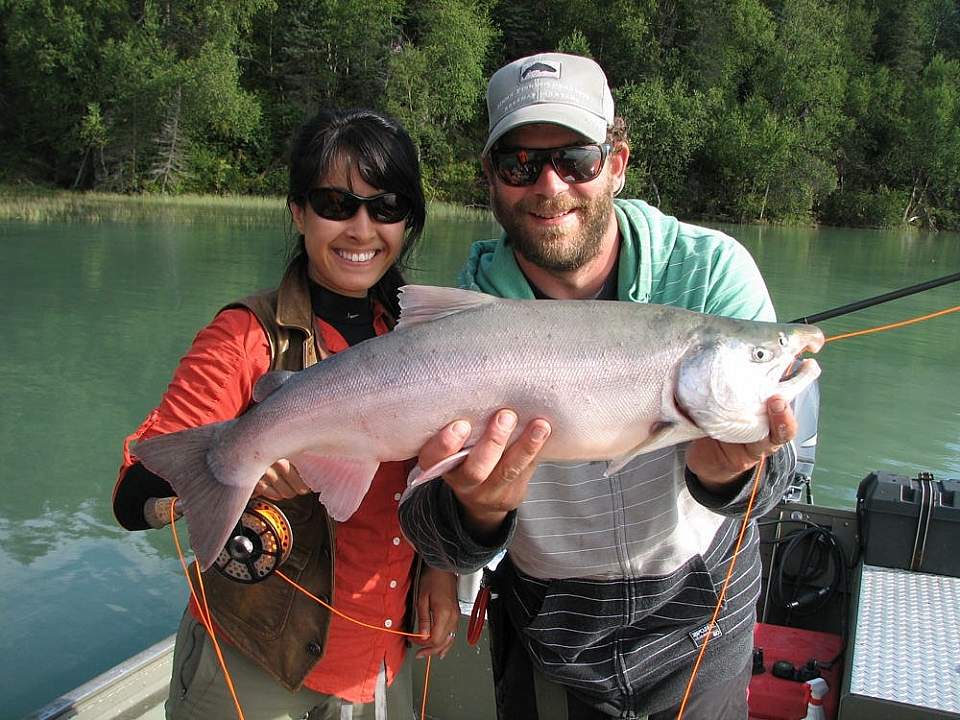 1. Fishing the Kenai River
Discover why this river offers the ultimate fishing adventure for anglers the world over. Fish from shore or take a fishing charter, or stay at a fishing lodge and cast for all five species of salmon, along with trout. Whether you're a pro or novice, you'll delight in the river's bounty, with experts to guide you all the way.
2. Raft the Kenai River
The Kenai is also famous for awesome rafting in its glacially fed waters. The fairly mild rapids make it an exciting outing that's also great for families. Choose from a half-day or full day of fun, as you travel deep into the Alaskan wilderness, keeping an eye out for wildlife along the river banks and eagles perched in the trees.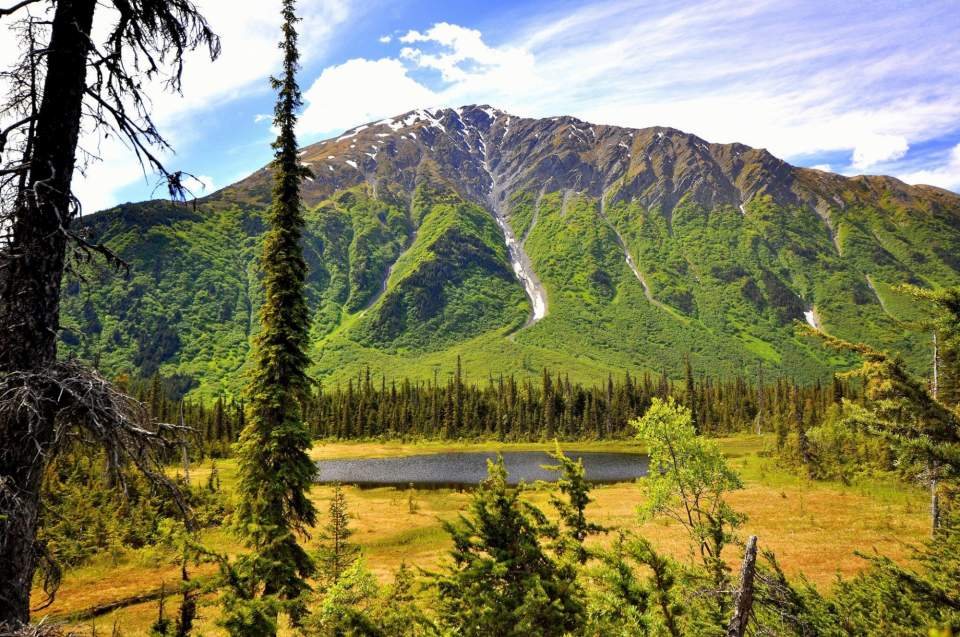 3. Go Hiking
You can find some of the best hiking in Southcentral Alaska right here in Cooper Landing. The area offers a variety of trails for hikers of all ages and abilities: historic trails used by gold prospectors, paths that lead through lush forests filled with wildlife, and walkways that transport you to open meadows with shimmering lakes.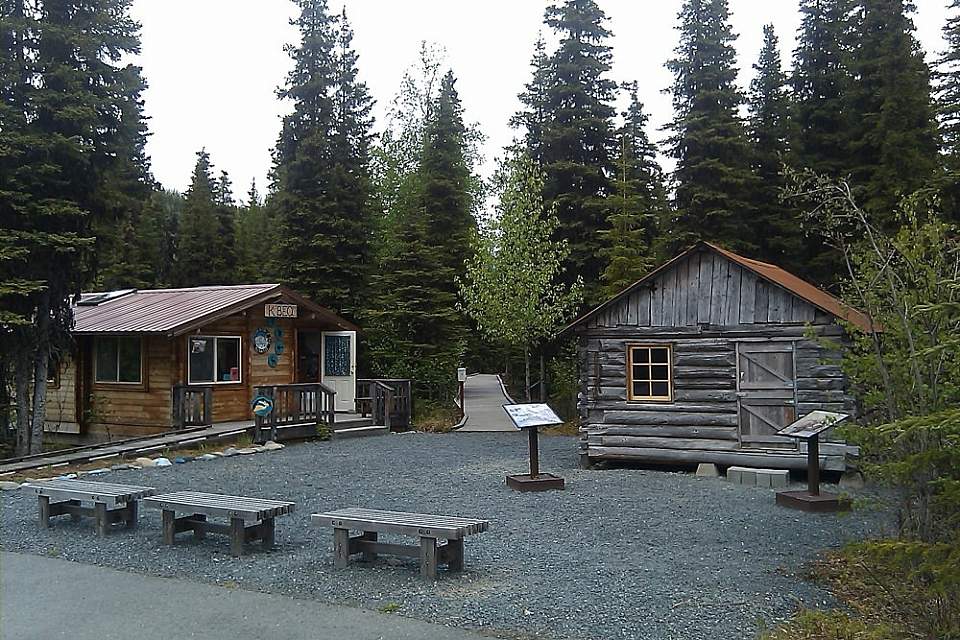 4. Discover Historic Sites
Learn about some of the state's unique history and culture at the Kenai Mountains-Turnagain Arm National Heritage Area. Explore tales of the Gold Rush and the characters who made this area their home, all among a stunning setting of mountains, lakes, rivers, glaciers, and fjords. See the historic post office (the oldest functional building in Cooper Landing) and Estes Grocery, an old roadhouse with historic photos.
5. Drive Skilak Lake Road
If wildlife and iconic views are on your Alaskan agenda, driving the Skilak Lake Road should be a must-do. This 18-mile-long loop gravel road not only leads you through the Kenai Peninsula's best area for wildlife viewing, but also to great views of lakes and glaciers.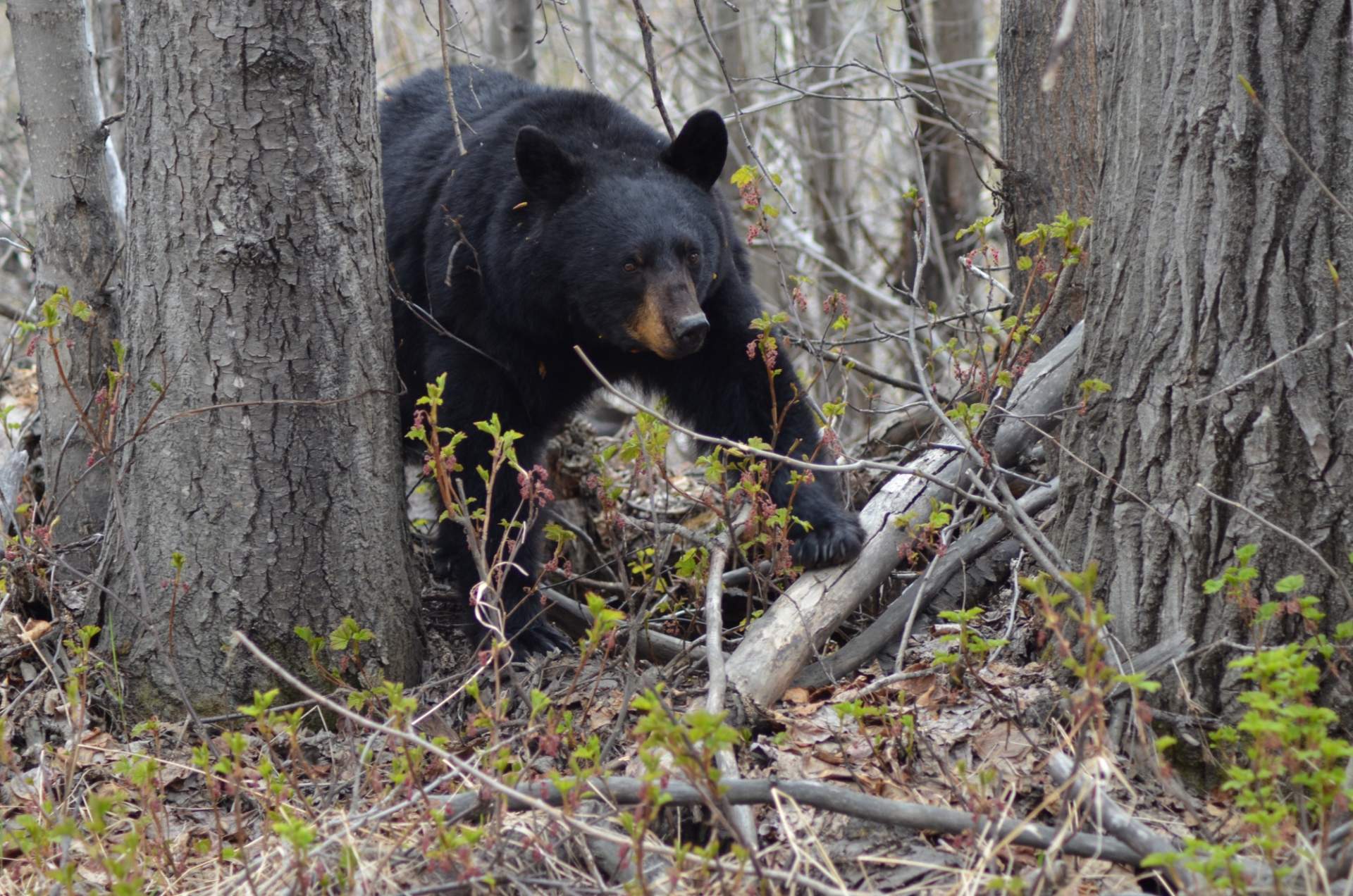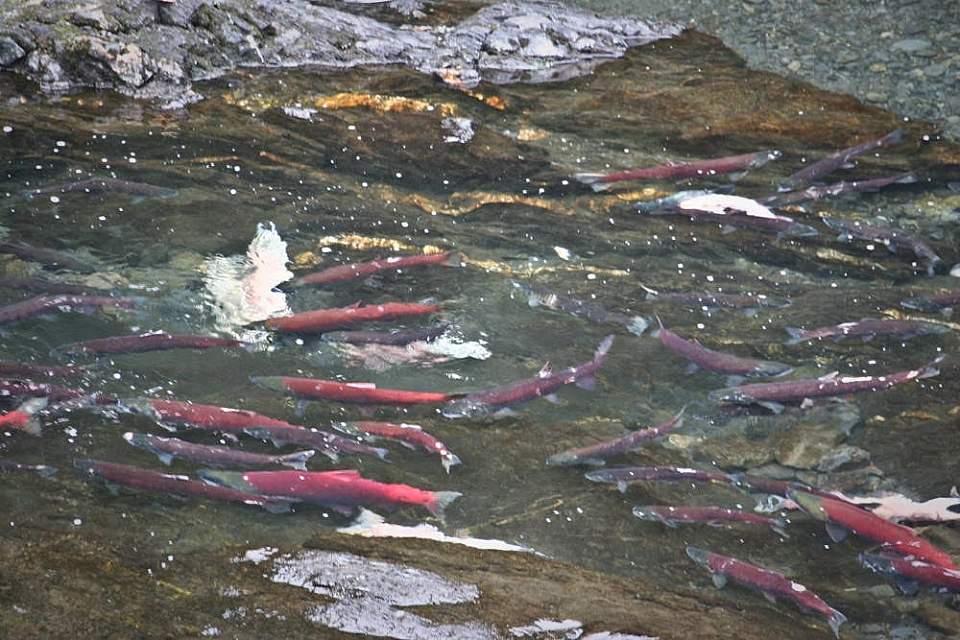 6. Watch the Salmon
The annual upstream salmon migration—when waters teem with fish—is not only a classic Alaskan event, but it also makes for exciting viewing. Fortunately, there are plenty of places to watch salmon in late summer, when the rivers teem with fish. From viewing platforms to riverside trails, pick a spot to check out salmon make their journey.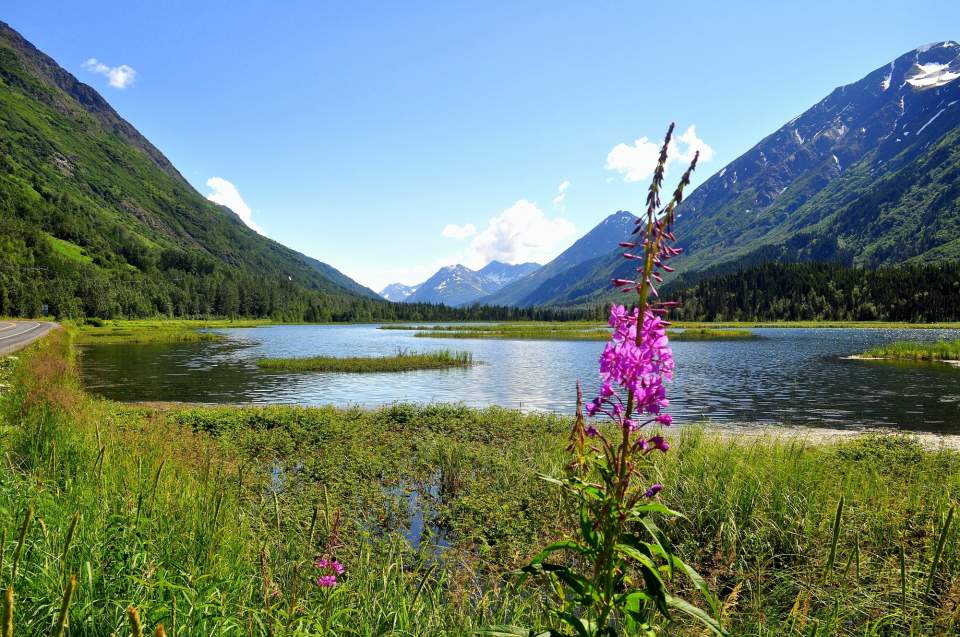 7. See Wildlife at Tern Lake
Bask in the beauty of Alaskan flora and fauna at Tern Lake. Bird watchers will thrill to the sight of bald eagles, loons, and arctic terns; and everyone will be excited by the chance to see beavers, otters and salmon, along with Dall sheep, moose, and mountain goats in the surrounding mountains. Stop off at the Tern Lake day use area, where you'll find picnic tables and a fish-viewing platform.