Best Things To Do In Girdwood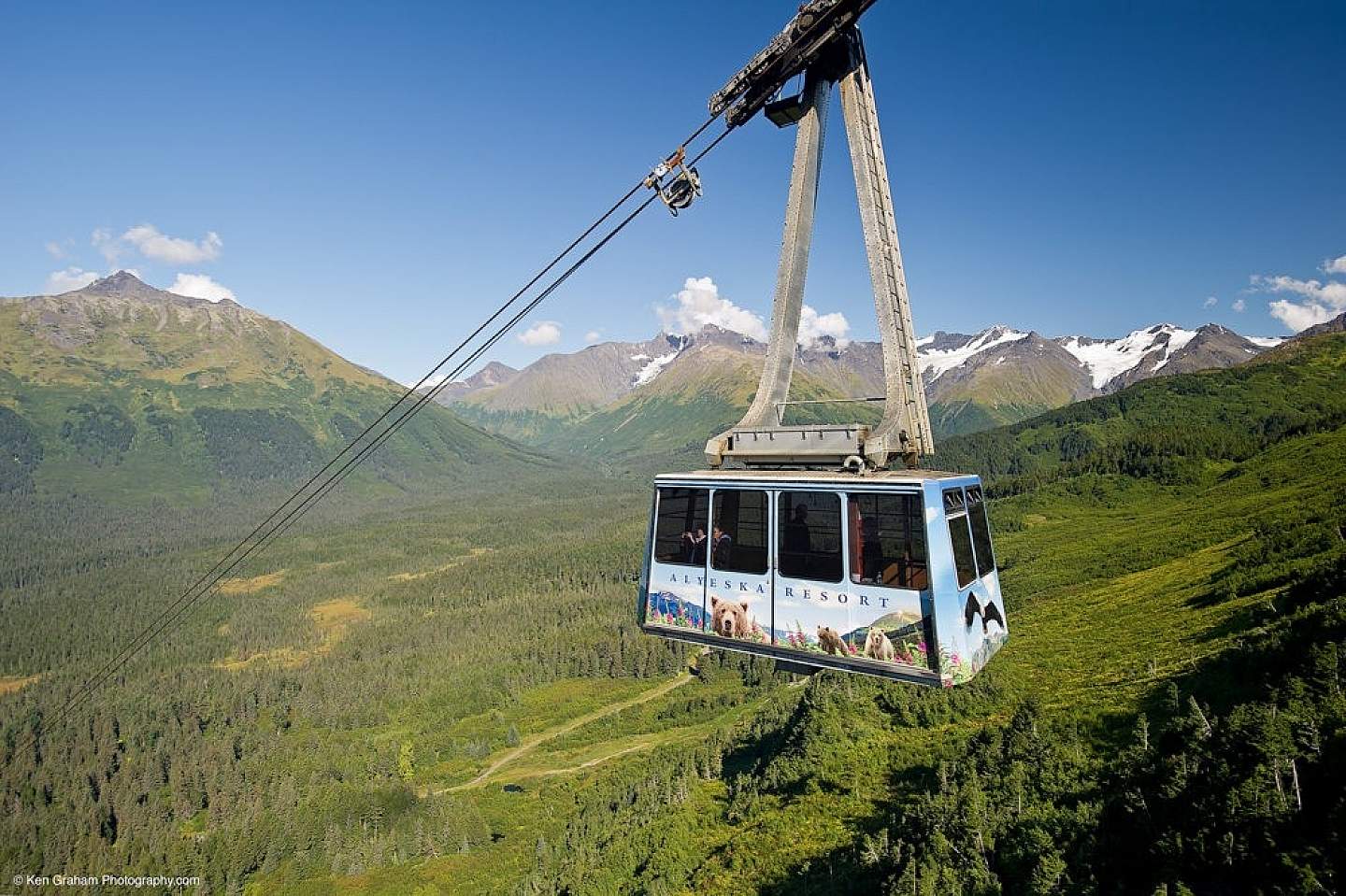 1. Ride the Tram
Enjoy a breathtaking panoramic view of the area: ride the Alyeska Resort Aerial Tramway; in just seven minutes, you'll be transported high up to take in a stunning vista of mountains, hanging glaciers, and more.
At the top, you'll have the option to explore the trails, or grab a bite to eat at the casual Bore Tide Deli, or the upscale Seven Glaciers Restaurant.
If you're looking for a workout, you can hike the North Face Trail from the base of the mountain, and then rest your tired legs by riding the tram back down the mountain.
The bonus? Anyone who hikes rides for free!
2. Pan for Gold
Great for the whole family, the Crow Creek Mine is an old-school mine that lets you pan for gold and tour the historic buildings (some are even on the National Registry of Historical Places) in a gorgeous setting with amazing views.
And, you get to keep whatever gold you find!
There's a free shuttle, though Glacier Valley Transit, which is great for anyone staying at Alyeska Hotel or other small B&Bs, vacation rentals near downtown Girdwood.
And, they host evening salmon bakes and live music on specific nights during the summer.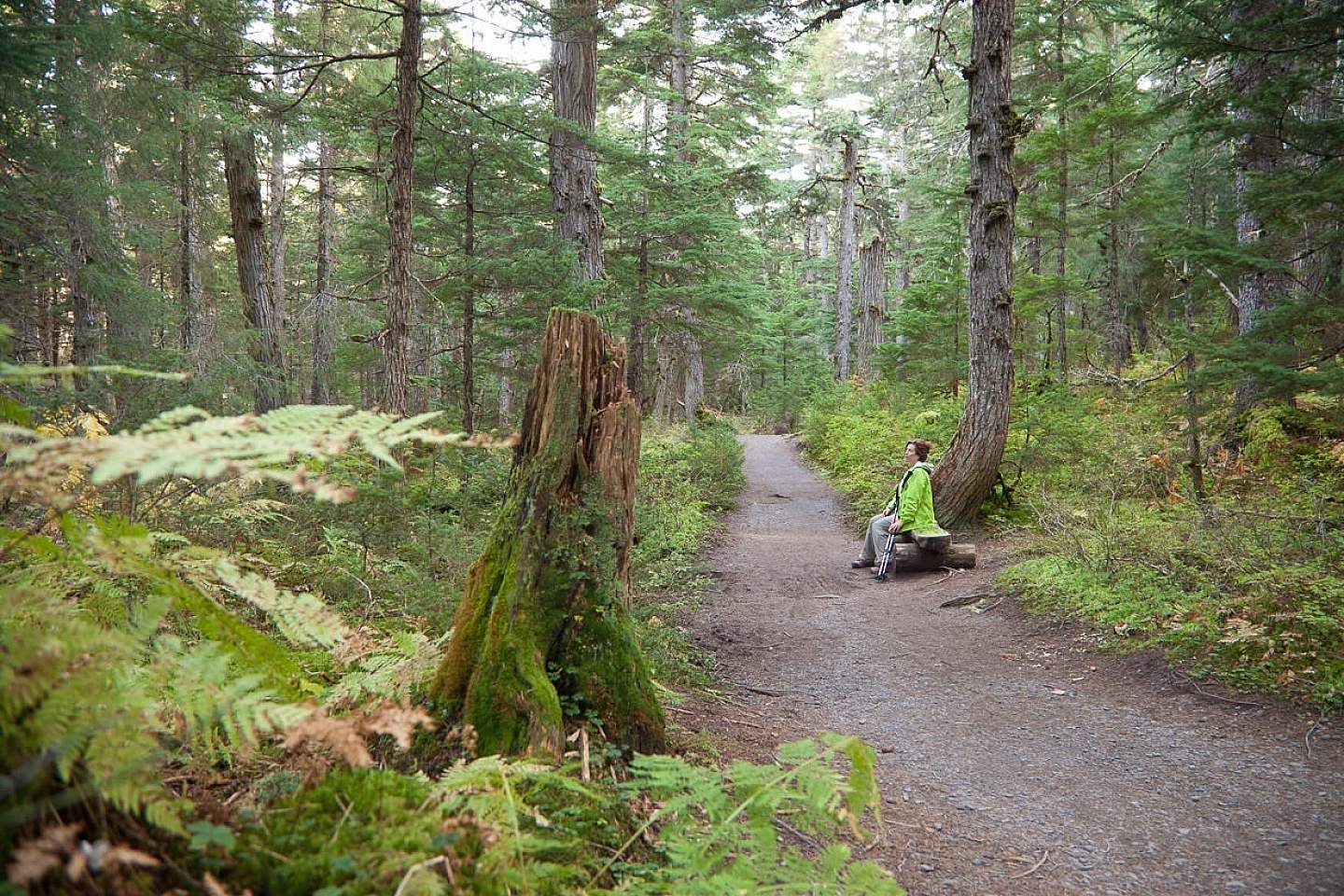 3. Hike Girdwood's Great Trails
Girdwood offers many great hikes through a unique area—North America's northernmost temperate costal rainforest.
Take the Winner Creek Trail through lush forest and try the unique hand tram that crosses over Glacier Creek, 100 feet below!
Or hike the North Face Trail—it's a difficult ascent, but you can take the aerial tram down for free.
Crow Pass is a 21-mile traverse, but day hikers often enjoy the first 4 miles (8 roundtrip).
4. Explore Portage Valley
Love glaciers? You'll love nearby Portage Valley, which features a number of hanging glaciers. Start at the Begich, Boggs Visitor Center, where you can check out interactive exhibits and learn about all of the things to do here.
Options include taking a one-hour boat trip out on Portage Lake to see Portage Glacier up close.
See another glacier, Byron Glacier, on a short hike. Or walk the 5-mile Trail of Blue Ice for great views of mountains and hanging glaciers.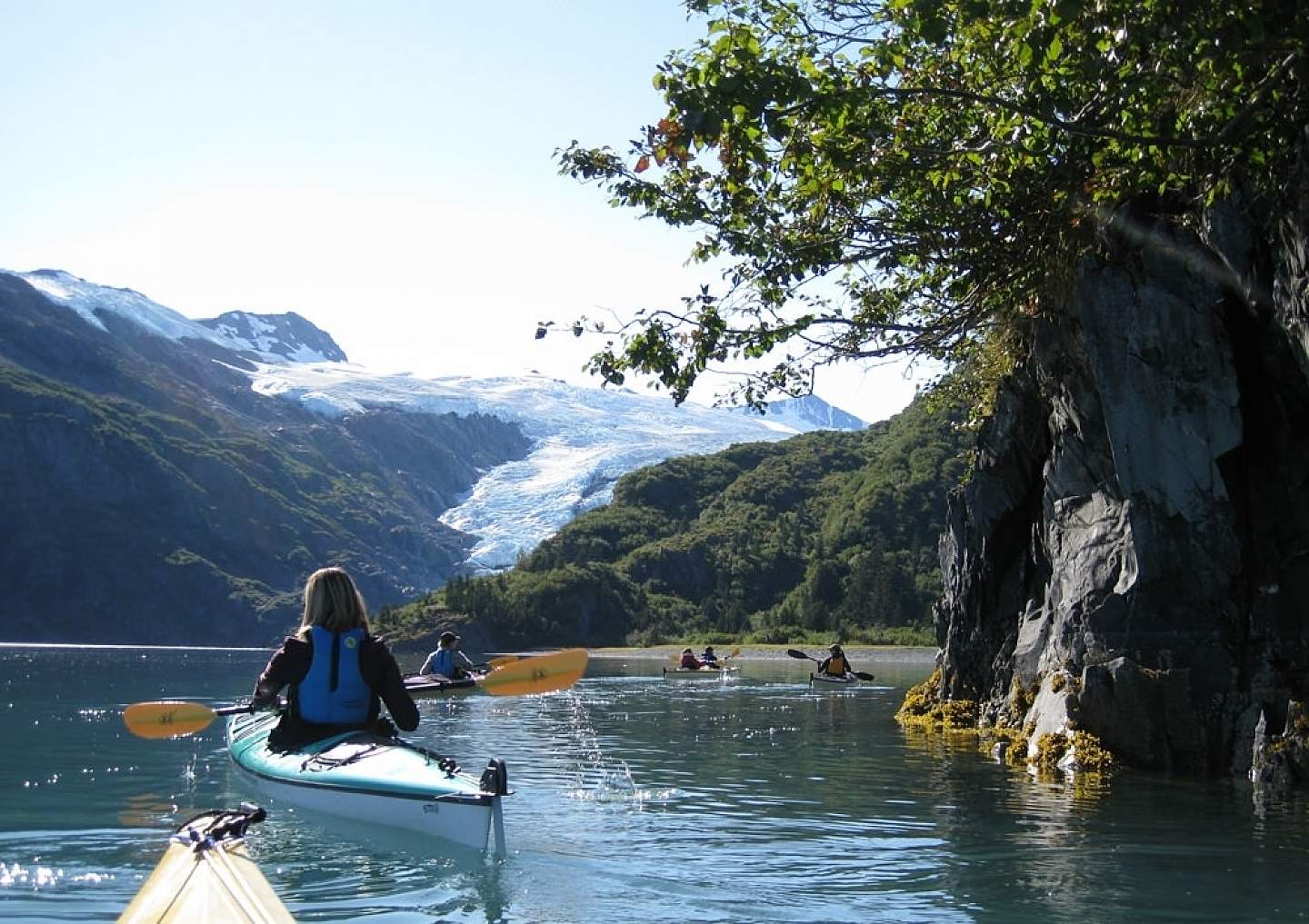 5. Take a Day Trip to See Glaciers
Take the Glacier Discovery Train to Whittier; from there, you can hop on a glacier and wildlife cruise into Prince William Sound.
You'll find the world's densest concentration of tidewater glaciers and see them calve dramatically into the ocean, while looking out for wildlife like bald eagles, otters, and Dall's porpoises.
Or paddle out on a kayak on the calm waters and for an even more personal experience.
6. Go Flightseeing and Glacier Dog Sledding
Flightseeing in Girdwood is especially spectacular.
Go with Alpine Air and you'll take a scenic helicopter ride out over glaciers or the sparkling waters of Prince William Sound.
You can even opt to land on a glacier with a 360-degree view of mountains and glaciers. They also offer glacier dog sledding.
Or, ride a wheeled cart through beautiful mountain trails on the Girdwood Summer Dog Sled Adventure.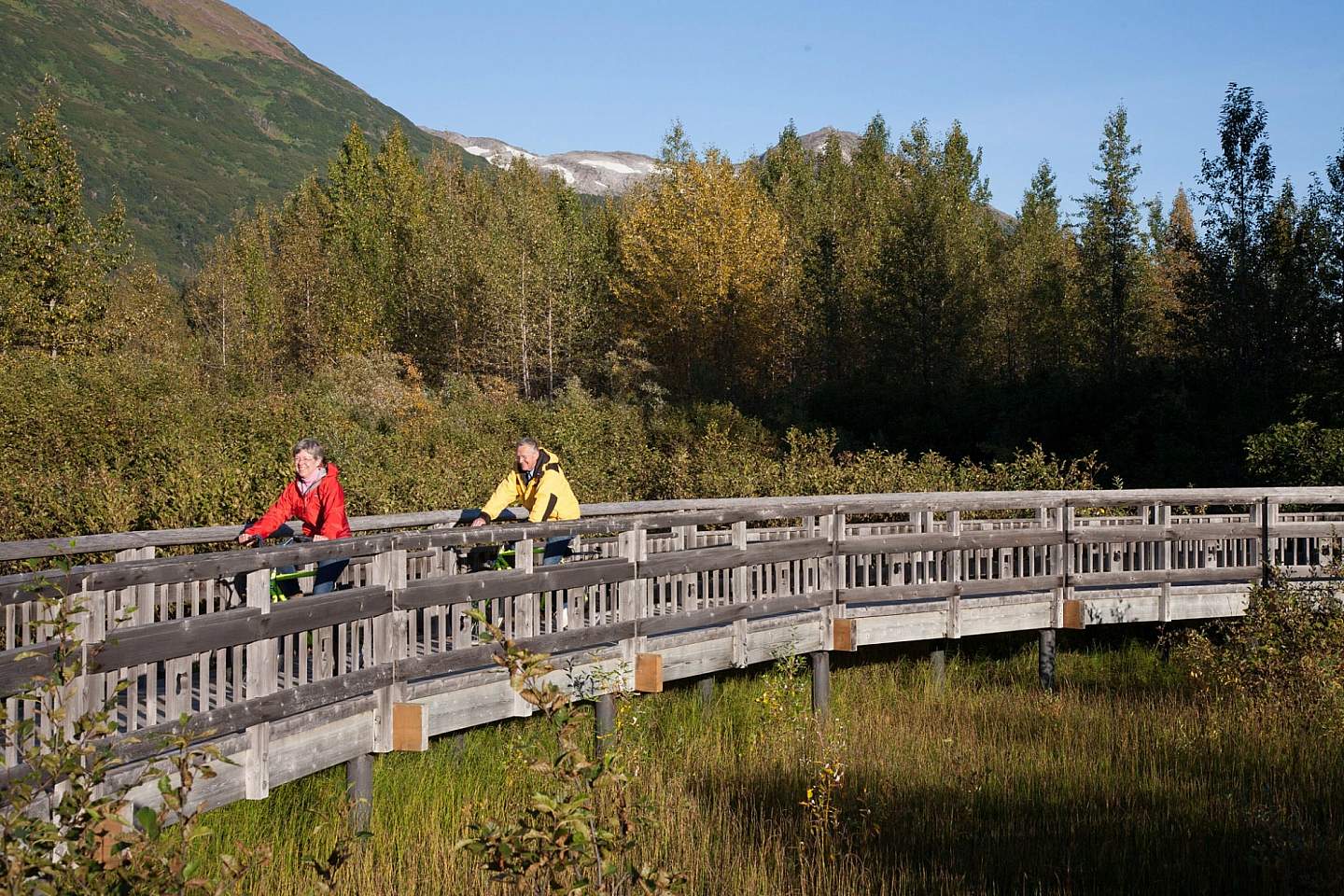 7. Take a Scenic Bike Ride
Girdwood features excellent biking trails, whether you want to pedal on a well-developed trail or do some off-roading.
You can bike through the lush forest and past gorges, or along trails with water and mountain views.
Rent bikes from Powder Hound and go exploring!
8. Ride the Train to Spencer Glacier
Spencer Glacier is a dramatic river of blue ice in an area with towering mountains, waterfalls, braided rivers, and many more scenic areas that make for amazing exploration.
See the glacier itself and take advantage of family-friendly activities in the area, like rafting, nature walks, and camping.
There's even a public use cabin you can rent and stay the night!
You can only get here by train, and it's a fun journey on the Glacier Discovery train from Girdwood.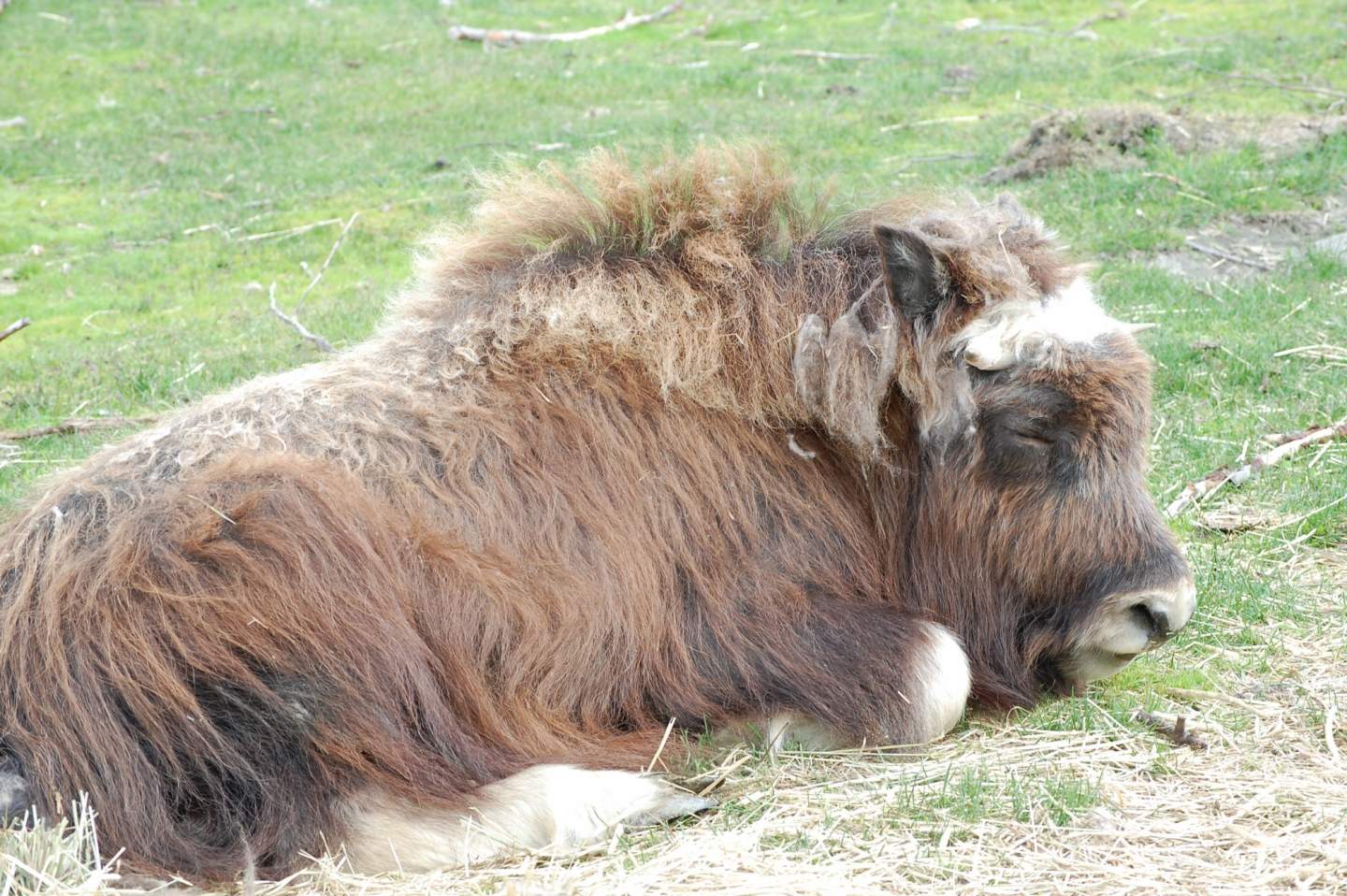 9. See Wildlife Up Close
Seeing Alaska's unique creatures in the wild is never guaranteed, but it is at the Alaska Wildlife Conservation Center, which showcases the state's animals and helps protect them.
See all kinds of the unique creatures that make their homes here, like coyotes, bald eagles, bison, and bears—and learn how the center is helping these species survive.
10. Enjoy Local Restaurants & Breweries
For a small town, Girdwood features some great bars and restaurants.
Take a tram ride and dine 2,300 feet up at Seven Glaciers Restaurant, a AAA Four Diamond restaurant with a spectacular view at the Hotel Alyeska. Or sample some of the healthy options at Jack Sprat, a restaurant that also comes with a view.
For awesome locally brewed craft beer, head to Girdwood Brewing.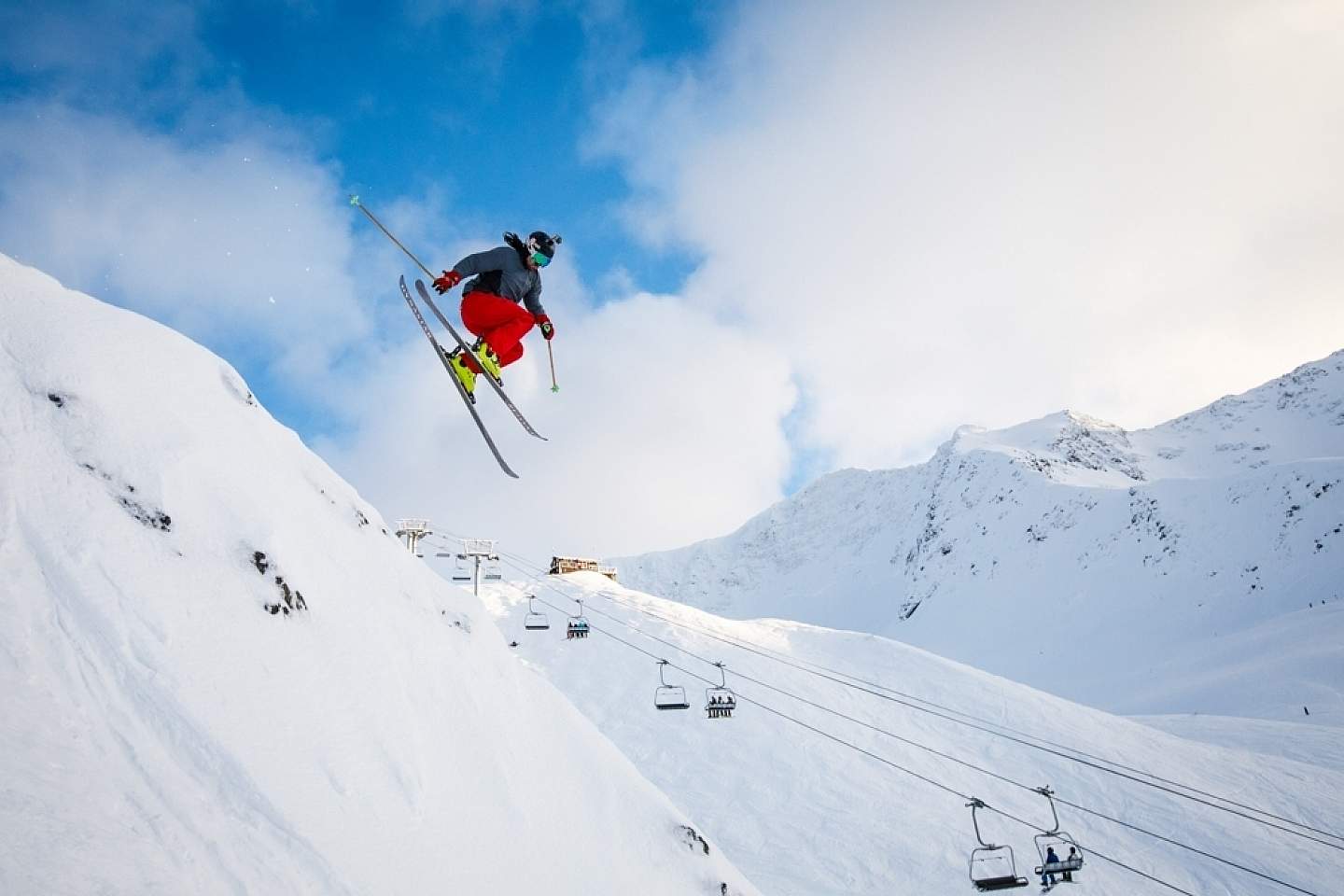 11. Come for the Festivals
This resort town has no lack of great festivals—and all of them are worth traveling for.
Come in August for the two-day Blueberry Festival, which showcases the area's abundant berries.
In July, the Girdwood Forest Fair celebrates Alaskan music, arts, and crafts.
And toast the end of ski season at April's Slush Cup, when you'll find fun events like skiers in costume trying to cross an icy pond!
12. Revel in Winter
This resort town loves the cold season—and there are a lot of things to do in Girdwood in winter.
Go downhill or cross-country skiing at the acclaimed Alyeska Resort, which boasts amazing snow and iconic views.
Try an exciting backcountry snowmobile tour, and many more options!