Best Things To Do In Skagway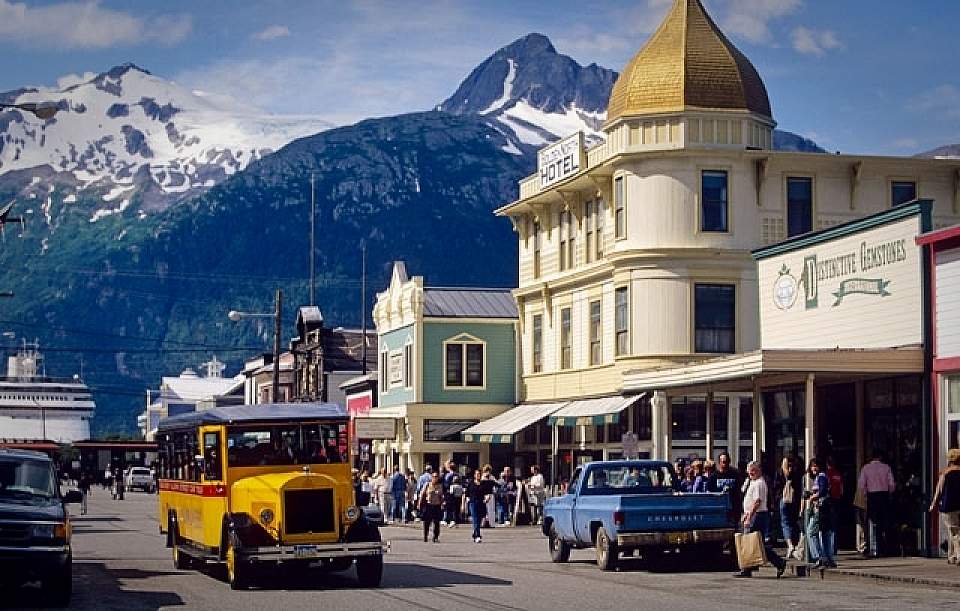 1. Sightsee in Skagway
Tiny in size but big on preservation, Skagway offers an authentic glimpse of the Gold Rush era. Take a downtown walking tour and get a feel for what it was really like.
(Pro tip: Use Alaska.org's exclusive Skagway Audio Guide!)
2. Go Beyond the Town
Make Skagway your launching pad to scenic adventures. Travel to the Yukon border—or spend a whole day there—with Midnight Sun Excursions.
Love to cycle? Rent a bike or take a guided tour. If trains are more your thing, this is your chance to ride into the Yukon on the White Pass & Yukon Route Railroad, built in 1898 during the Klondike Gold Rush.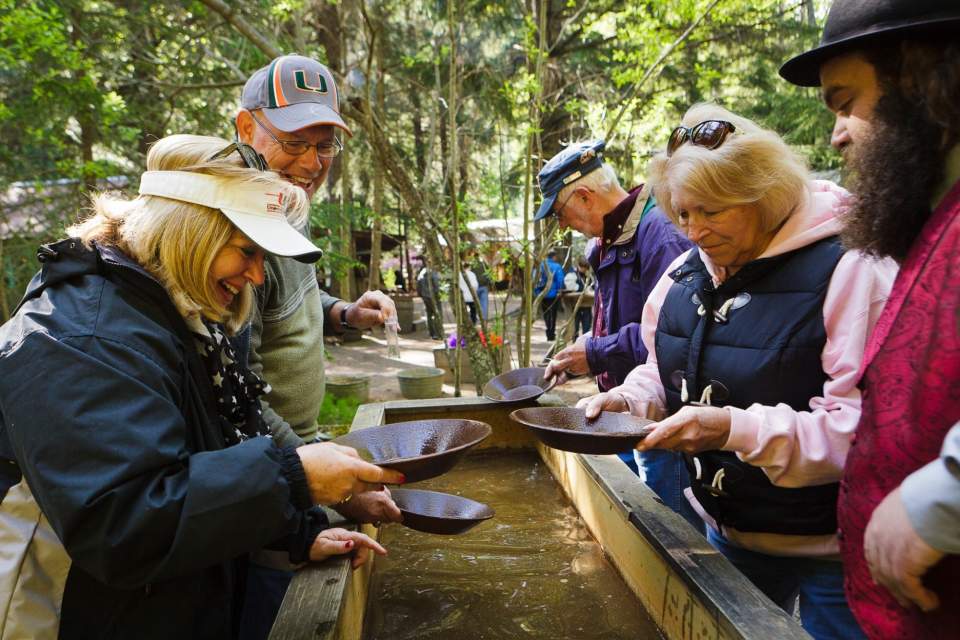 Or improve your camera skills on a photography tour and capture winning images of the unique wildlife here.
3. Catch Gold Rush Fever
Hiking the 33-mile Chilkoot Trail is no small feat, but it's a fascinating journey: So many Gold Rush artifacts line the route that it's known as a "very long museum."
The good news is, you don't have to hike all of it to experience the wonder. You can join Sockeye Cycle Co. for their Skagway Triple Adventure. You'll bike through a temperate rainforest, hike 2 miles on the Chilkoot Trail, then take a relaxing float trip down the glacially-fed Taiya river.
You can also experience the thrill of finding gold firsthand on a gold panning tour, where you'll eat fire-grilled salmon and learn about Gold Rush history in addition to panning for the precious metal!
4. Explore a Glacier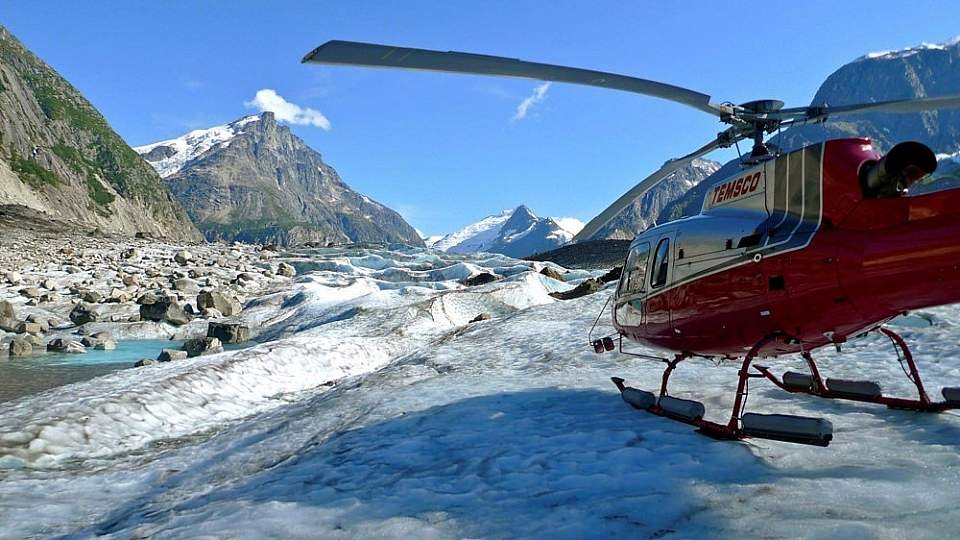 Glacier-filled valleys abound outside Skagway, and it's a great chance to go explore one of these icy blue behemoths by taking a scenic helicopter ride and touching down on one. Then you can go on a guided glacier hike, where you'll walk around and drink glacier water.
Or experience the thrill of glacier dog sledding, where you'll spend time at a dog camp that plays host to 300 Alaskan sled dogs!
5. Get Out on the Water
With calm waters and scenic mountains, Skagway is a great place to take a sea kayaking tour and look for wildlife as you paddle.
You can also easily hop over and visit the charming town of Haines—the quickest way to do it is on the Haines Skagway Fast Ferry—then take advantage of all the fun things to do in Haines!
Skagway Day Tours & Attractions View All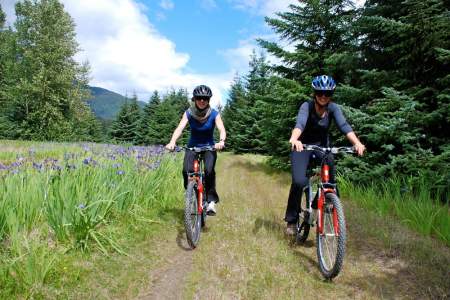 Some peo­ple love the view of Alas­ka from the side of a ship, or from above in a bush plane. But this cycle shop and tour oper­a­tor based in Haines and Skag­way proves that there's noth­ing quite like the view of Alas­ka from atop two wheels, as you glide through the gor­geous­ly unique scenery. Its day trips are a fab­u­lous way for inde­pen­dent trav­el­ers and cruise pas­sen­gers to take a detour on their voy­age, enjoy­ing a dif­fer­ent pace and per­spec­tive on ...more
Sock­eye Cycle offers fab­u­lous­ly in-depth trips that stretch across the state, and even into Cana­da, and last any­where from 3 to 12 days. Cycling around Alas­ka is spe­cial in a few ways. The roads can some­times be quirky, and some­times a lit­tle more rugged than a fresh­ly paved road some­where else. But on the oth­er hand, you'll like­ly get the road to your­self, so you can relax and spend more time enjoy­ing the scenery. These mul­ti-day trips offer a ...more