With bald eagles, bears, and gorgeous scenery, as well as fascinating culture and history, these tours out of Skagway and Haines offer an up-close experience with insights from knowledgeable local guides. There are several options, including wildlife and nature tours that focuses on finding and learning about wildlife, a photography tour where you get the chance to enhance your photography skills, rafting, and some fun sightseeing tours exploring Haines and Skagway.
An Artistic Beginning
Rainbow Glacier Adventures was founded by guide and photographer Joe Ordonez, who first arrived in Haines in 1986 as a naturalist aboard a small expedition ship. He decided to stay for good in 1987, to manage a local rafting company; in 1992, he founded Rainbow Glacier Adventures, to conduct small group visits to local artists' homes. Over the years, he diversified the tour offerings—like mellow rafting and historic tours—as well as tours that focus on the tour's vivid wildlife viewing.
No doubt, Joe is an ideal guide, since he has published a photography book himself: Where Eagles Gather, the Story of the Alaska Chilkat Bald Eagle Preserve. Aside from Joe himself, the knowledgeable guides all share a passion for the history and beauty of Haines and Skagway. They are an eclectic mix: some are retired, and many are longtime, year-round residents of Haines.
Personal, Small Tours
All of the tours are designed for small groups; they use vans or small buses to get you around the area, so you can see both dramatic landscapes and the creatures that live here. Group size is limited to not more than 14 guests at a time—so you'll get plenty of quality time with the guides..
Tours in Haines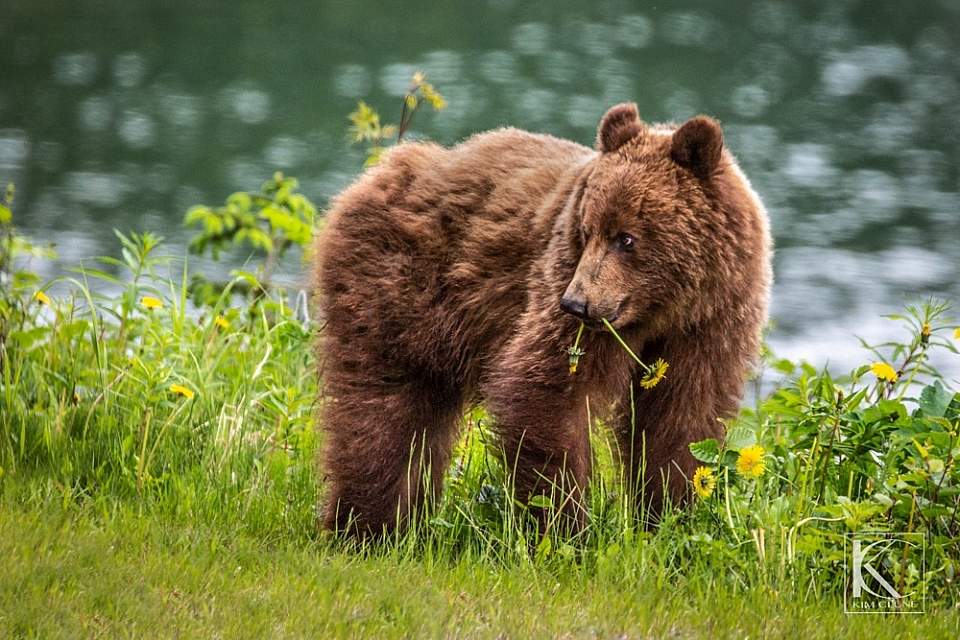 Photography Tour
The Haines Photography tour explores the dramatic scenery and wildlife around Haines. Guides stay flexible on the photography tours, going where the best light (and weather) is, as well as the best chance of seeing wildlife, depending on the group, time of day, and season. If you're an expert photographer yourself, you'll appreciate the care that the guides have taken to scout out the best locations. And if you're an amateur shutterbug, not only do you get a visual feast, but the guides will help you take your photography skills to the next level—a souvenir that will enrich the rest of your vacation, and other vacations to come. These tours are great ways to learn to get more out of your iPhone or other device. Either way, you'll get an educational look at their area from a real insider.
Chilkoot Lake Nature & Wildlife Viewing
Explore Chilkoot Lake State Park in Haines, an area that has the best of Alaska all in one spot. You'll see the striking turquoise lake surrounded by, towering mountains capped with snow, bald eagles, a river teeming with salmon (when the timing is right – and the brown bears that follow), as well as important Tlingit cultural sights. Your guide knows all the best places to stop and look for wildlife, and is equipped with a spotting scope for a closer look.
Note: There are two versions of this tour, depending on where the tour starts. The Haines version of this tour is 2.5 hours. The departure from Skagway is 6.5 hours round trip including round trip Fast Ferry and 4 hours touring in Haines.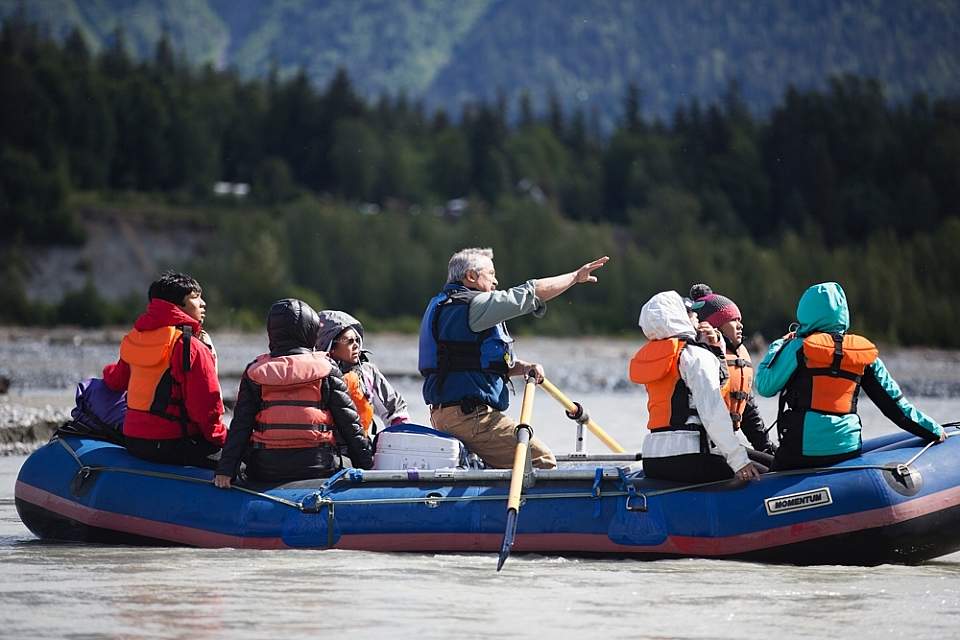 Chilkat Bald Eagle Preserve Rafting
Depart Haines for a 45-minute, scenic drive on the Haines Highway (a National Scenic byway) to the Chilkat Bald Eagle Preserve. You don't have to paddle at all on this mellow, no-whitewater tour, as the guide does the work. That way, your hands are free to take pictures of the bald eagles, which steal the show. Guests often get up-close encounters with bald eagles feasting on salmon. The atmosphere is so natural that you'll start to feel like a longtime local yourself. You'll spend about an hour and a half on the river, before selecting a picnic spot, and then returning to Haines.

Tours to Haines from Skagway
Interested in these tours but your ship docks in Skagway but not Haines? No problem!
Joe's tours of Haines are also available from Skagway. The tours begin with a 45 minute Fast Ferry journey along the fjord connecting Haines to Skagway.
Tours in Skagway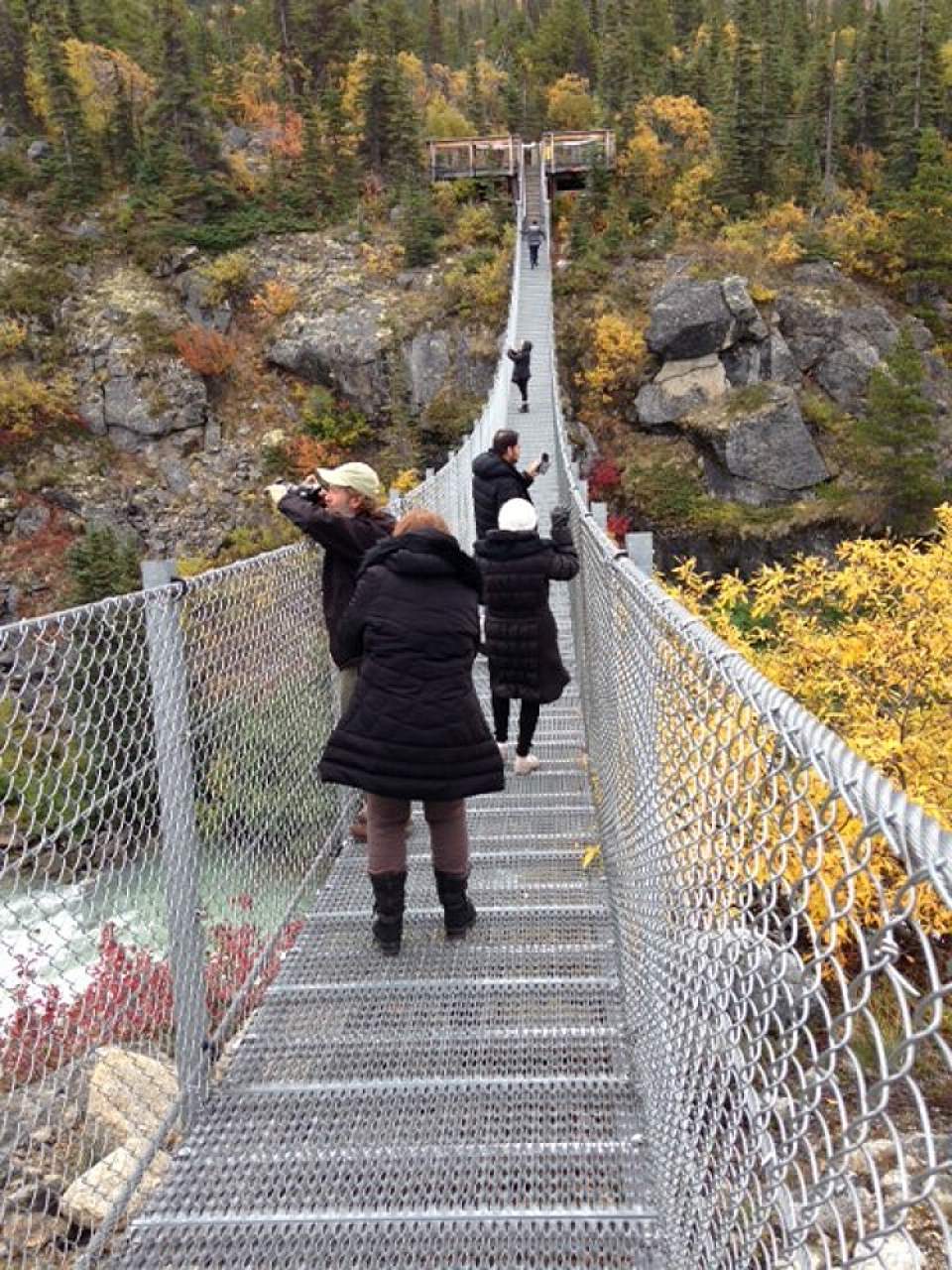 Dyea Tour
New this year is a nature tour in Skagway to Dyea. Dyea competed with Skagway back in 1898 because it was the gateway to the famous Chilkoot Trail. But with the completion of the White Pass Railroad to the Yukon, Dyea was abandoned. Very little remains of the town of Dyea. This tour takes you on a guided walk through the old townsite and you can see first-hand how nature has taken back this landscape. One great thing about this area is that big buses cannot navigate the road to Dyea, so it is a great place to break away from the crowds in Skagway.
Yukon Suspension Bridge and White Pass Summit
In Skagway, the Summit and Suspension Bridge tour takes you to the White Pass summit- a land of azure blue lakes and stunted trees surrounded by glacier-clad mountains. The tour includes admission to the Yukon Suspension Bridge, with a boardwalk trail over the alpine tundra and the suspension bridge where you look down upon the swirling waters of the whirlpools and rapids of the Tutshi river.