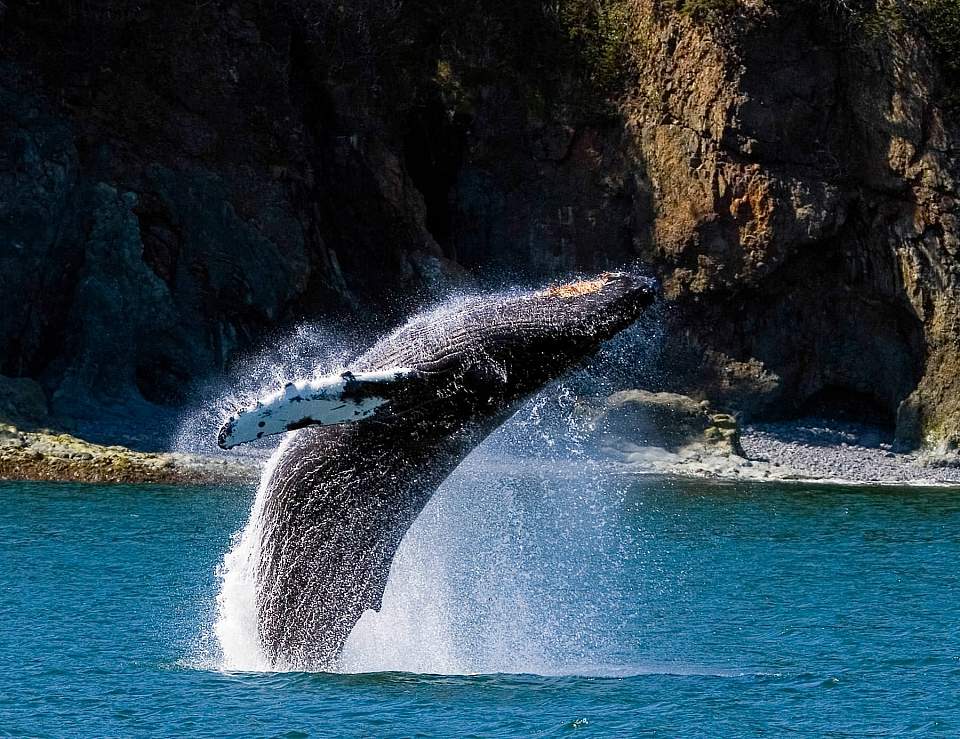 1. Go on a Glacier & Wildlife Tour
Take a day cruise out on Prince William Sound, where you'll pass icebergs and spot glaciers. Keep an eye out for the marine wildlife that's common in this part of Prince William Sound, like sea otters, puffins, eagles, and whales. Or get even closer to the scenery by taking a kayaking tour, paddling along the shimmering waters and through a glacial cave!
2. Valdez Glacier Lake
If you've yet to set eyes on an ice­berg, this is your chance: gor­geous Valdez Glac­i­er Lake is often home to large chunks of float­ing ice that have calved off from the Valdez Glac­i­er. Appre­ci­ate the chunks of ice from shore, or join a guid­ed kayak expe­di­tion to pad­dle around the ice
3. Sea Kayaking in Prince William Sound
When the salmon spawn from mid-June through August, the waters of the Solomon Gulch Fish Hatch­ery run thick with pink and Coho salmon. Their pres­ence attracts crea­tures who love to eat these deli­cious fish, so you may also spot sea lions out in the water, swim­ming with fish in their mouths. You may also see black and brown bears fish­ing from shore, espe­cial­ly at low tide.
5. Hike the Local Trails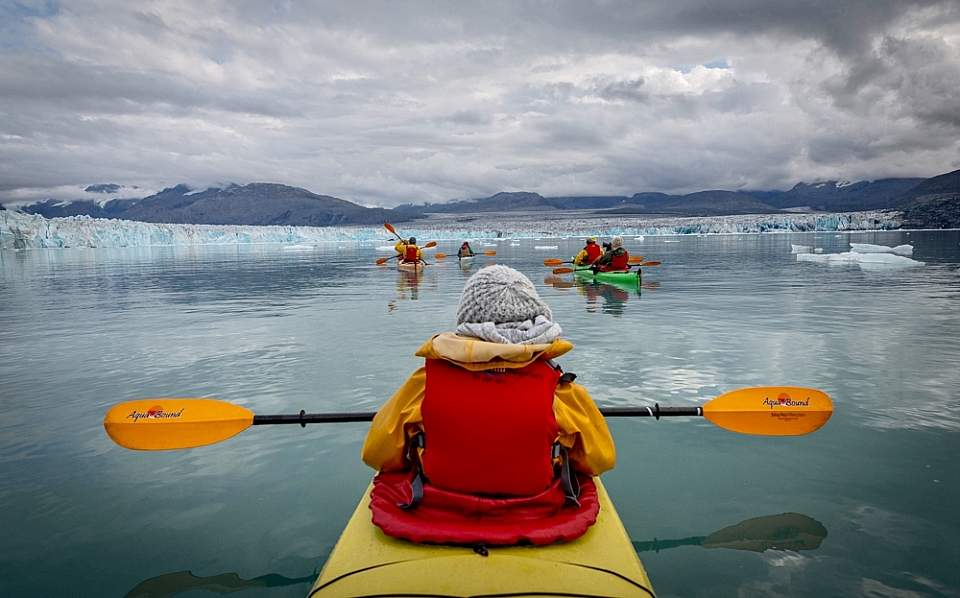 Love to hike? Valdez was made for you. You'll find a number of breathtaking hiking trails here that lead you to spectacular spots like waterfalls and mountain passes. And in winter, the snowy Chugach Mountains make for fantastic skiing, snowboarding, heli-skiing, and ice climbing.
6. History
Valdez has a notable history, with events both natural and man-made. Learn all about the 1964 earthquake that resulted in Valdez relocating to higher ground, as well as the Exxon oil spill. In addition, you can visit one of the town's many historic parks and sites, including a historic railroad tunnel.
7. Winter Magic
In the winter, the nearby Chugach mountains get 600 to 900 inches of snow; the peaks are perfect for heli-skiing, and ski bump flights, as well as snowboarding and cross-country skiing.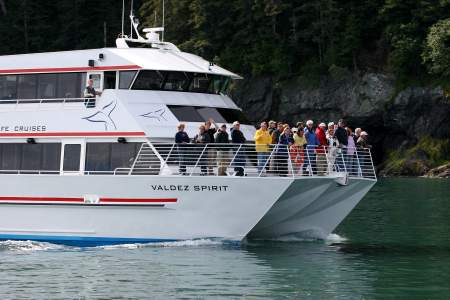 Season: May 15 to Sep 19 $140+ 6 or 8.5 hrs
This fam­i­ly-run com­pa­ny oper­at­ing out of Valdez will show you the best glac­i­ers, with great cus­tomer ser­vice along the way. On any giv­en day trip you'll like­ly see huge rafts of sea otters, horned and tuft­ed puffins, cor­morants, hump­back whales, or even bald eagles. Stan Stephens offers two dai­ly tours, one of which fea­tures Colum­bia Glac­i­er, the largest tide­wa­ter glac­i­er in South­cen­tral Alaska.
Season: May 15 to Sep 20 $74+ day tours, $452+ multi-day trips 3 hrs - 7 days
Through­out the decades, Anadyr has care­ful­ly tai­lored its trips to offer an option for just about any­one. Nev­er kayaked before? Try the Valdez Glac­i­er Tour for a relax­ing pad­dle on a lake with an easy hike to the glac­i­er. You'll explore ice­bergs and even kayak into a glacial cave. Got a six year old that can't wait to get out there? At 3 – 4 hours, the Duck Flats tour offers a mix of wildlife (sea lions and otters are com­mon) and Valdez history. ...more