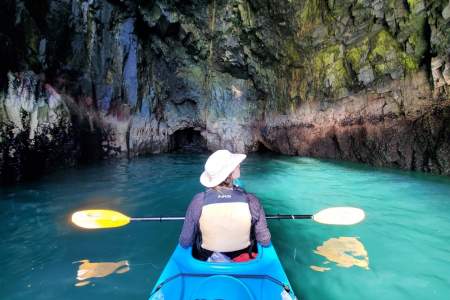 Season: May 15 - Sept 20 $89+ day tours, $579+ multi-day trips 3 hrs - 7 days
Through­out the decades, Anadyr has care­ful­ly tai­lored its trips to offer an option for just about any­one. Nev­er kayaked before? Try the Valdez Glac­i­er Tour for a relax­ing pad­dle on a lake with an easy hike to the glac­i­er. You'll explore ice­bergs and even kayak into a glacial cave. Got a six year old that can't wait to get out there? At 3 – 4 hours, the Duck Flats tour offers a mix of wildlife (sea lions and otters are com­mon) and Valdez history. ...more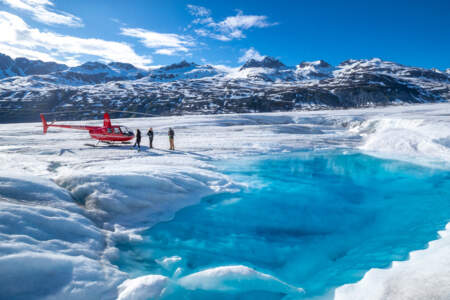 Season: Year Round $345+ 35+ min
Dis­cov­er the Alas­ka of your imag­i­na­tion from up above — a heli­copter tour out of Valdez with VS Heli­copter Tours takes you to explore the area's trea­sure trove of glac­i­ers, water­falls, and wildlife. Their most pop­u­lar tour includes a glac­i­er land­ing so you can walk around on the ancient ice and explore its fea­tures like moulins and deep blue melt pools.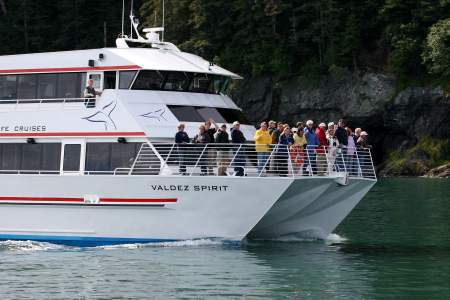 Season: May 14 - Sept 17 $160+ 6 or 7.5 hrs
This fam­i­ly-run com­pa­ny oper­at­ing out of Valdez will show you the best glac­i­ers, with great cus­tomer ser­vice along the way. On any giv­en day trip you'll like­ly see huge rafts of sea otters, horned and tuft­ed puffins, cor­morants, hump­back whales, or even bald eagles. Stan Stephens offers two dai­ly tours, one of which fea­tures Colum­bia Glac­i­er, the largest tide­wa­ter glac­i­er in South­cen­tral Alaska.