Navigating Alaska's vast landscape in a small kayak immerses you in nature unlike anything else. Hedy Sarney learned that quickly after moving to Valdez in the 1980s. She had kayaked in lots of places – from the rivers of Sante Fe to the San Francisco harbor. But it was Alaska that revealed absolutely breathtaking sights.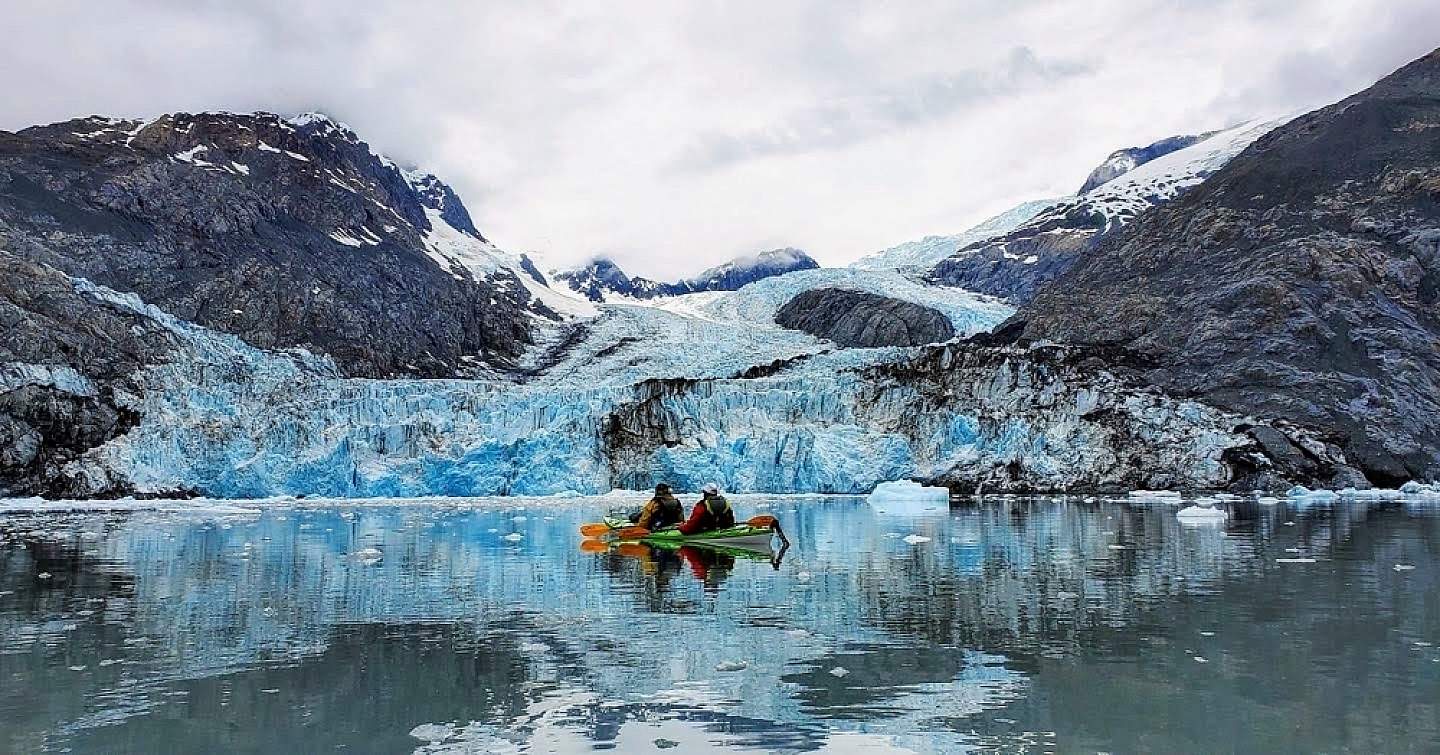 Working on the clean-up project after the Valdez oil spill took Hedy to spots that few people, if any, had experienced. That inspired her to build a guided kayaking adventure business to share her finds: forgotten glaciers, intriguing ice formations, and sea caves nestled into dramatic shorelines.
Although some folks thought it wouldn't work, Hedy proved otherwise. She and her husband Lee developed Anadyr Adventures into a company known for its highly-trained, professional guides and its range of options (from kid-friendly to multi-day rugged). More than 25 years later, even visitors with no previous experience can capture that amazing feeling of being immersed in nature as Anadyr guides reveal fascinating secrets of Prince William Sound.
As pioneers of kayak-based adventuring in Valdez, Anadyr has established guides (and max ratio of 1 guide per 8 guests), local contacts and quality gear – all critical factors for successful adventuring in Alaska.
Adventures
Throughout the decades, Anadyr has carefully tailored its trips to offer an option for just about anyone. Never kayaked before? Try the Valdez Glacier Tour for a relaxing paddle on a lake with an easy hike to the glacier. You'll explore icebergs and even kayak into a glacial cave. Got a six year old that can't wait to get out there? At 3-4 hours, the Duck Flats tour offers a mix of wildlife (sea lions and otters are common) and Valdez history. And if you want the comfort of a bed along with remote rugged views, then a mothership tour or lodge-based experience with delicious meals is in order.
Day Trips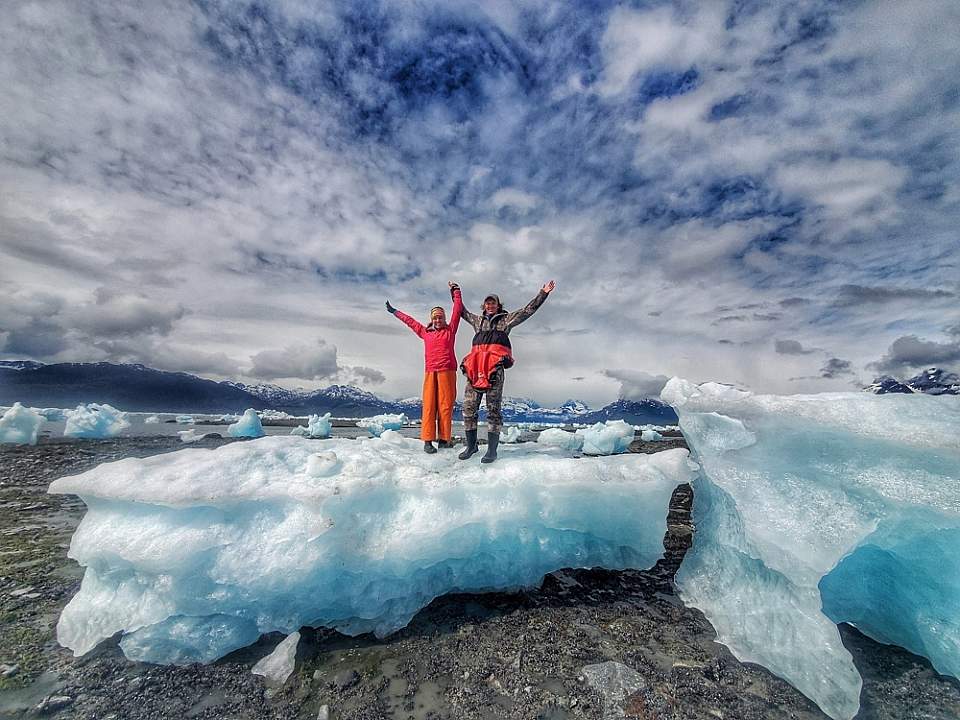 When your budget and your schedule are tight, you can still take in the magical views of Prince William Sound and a kayak adventure. Anadyr's day trips are usually about 6 hours, and include hikes to see glaciers, sea kayaking or a combo of both. Of course there are plenty of stops for photos, wildlife watching and a lunch break too. You might even fit in a little berrying, fishing or beachcombing.
Multi-day camping
Camping in Alaska allows you more time to sit back and enjoy your surroundings and observe Alaska's natural day-to-day rhythms. Paddling quietly along with no cell phone coverage unplugs you from your typical day – so you can take in the sound of whales blowing nearby or contemplate the size of an iceberg that has calved from the face of Columbia Glacier. Anadyr guides provide the know-how and the equipment you need (no need to pack it in your suitcase!), and you can trek out for just two days or up to a week.
Mothership
Explore Alaska's remote wilderness in a small group (4-6 guests) at your own pace, fully supported by professional guides, all the equipment you need and comfortable sleeping quarters on a sailing vessel or yacht! Daily activities are based on group abilities and interests – it could be seven days of kayaking to explore incredible tidewater glaciers or a few days of relaxed beachcombing or fishing. Trips range from two days to two weeks, so you can choose how much of each activity you want to take in.
Lodge-based
Your tour base is in the pristine wilderness of Virgin Bay at the old copper mining town of Ellamar. Spend the days exploring sea caves with nesting puffins and cormorants, watching for humpbacks, orcas, and Dall's porpoise, or hiking and beachcombing. Relax in the evenings with delicious food, a rejuvenating trip to the the wood-burning sauna and a comfortable bed (for a high-energy thrill and a great story to tell later, try a run from the sauna into the chilly waters of Prince William Sound!)