Getting There
| | |
| --- | --- |
| Anchorage | 2 |
How Long to Spend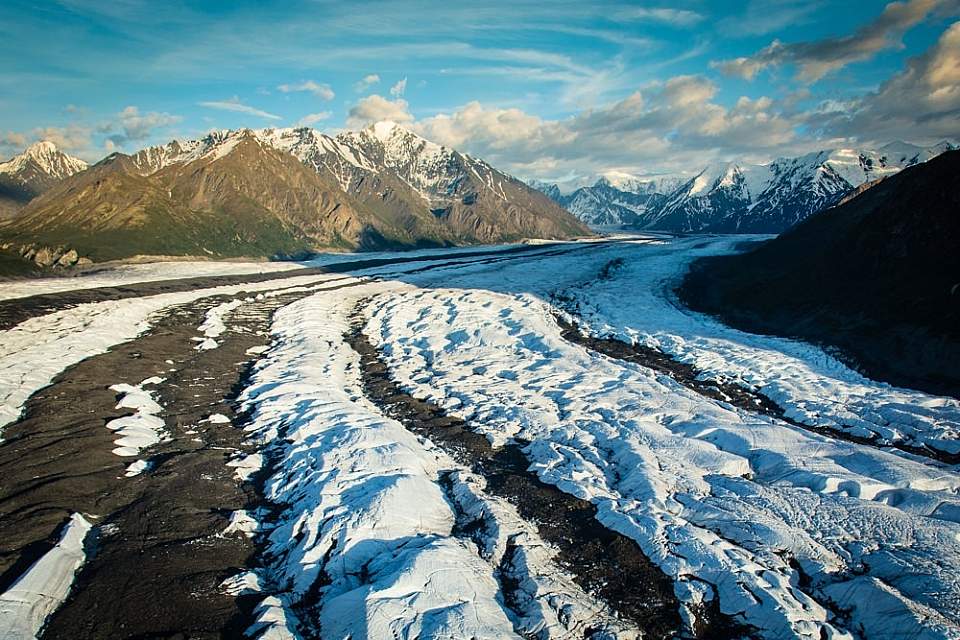 Located approximately half way between the Matanuska Valley and the Copper River Basin, Glacier View is more of an area than a town. There is no downtown, or even a stop sign in this part of Alaska! Encompassing 30 miles along the National Scenic Glenn Highway (Highway #1) the centerpiece of Glacier View is the Matanuska Glacier, one of the few roadside and accessible glaciers in Alaska. In the summertime, tourists flock to the glacier's terminus and explore its crevasses and outflows by foot. Local guides can take the more adventuresome up the ice aided by crampons and ropes.
Glacier View is an area full of summertime activities: River rafting, the two fastest ziplines in Southcentral Alaska, wildlife viewing, berry picking and endless hiking trails cover the area. Photographers seek out this area for its contrasting colors with mountains, ice, rock, flora and fauna. In the fall, many Alaskans enjoy this area for hunting and gathering, and camping with family and friends. During the winter, Glacier View becomes a gateway to world class snow machine, cross country skiing and dog mushing trails. The spring bird migration is world class, attracting birders in search of many "life-listers".
Lodging is available in the area, but we highly recommended having advance reservations, especially in the busy summer season. If you need a bite to eat, local lodges and café's serve everything from burgers and fries to fresh Wild Alaskan seafood. However, facilities in this area are limited, so it's best to come prepared.
Glacier View is the perfect area for travelers wishing to see the "real" Alaska, without having to take an expensive flight to remote areas around the state. It can easily be a daylong road trip out of Anchorage, but to really appreciate the area you should spend a night or two and get to know Glacier View, AK!
Getting Here
From Anchorage, follow the Glenn Highway approximately 2 hours north.
Things to Do in Glacier View