Best Things to Do in Seward
1. Take a Day or Multi-Day Cruise in Kenai Fjords National Park
A glacier and wildlife cruise is one of the most popular options for how to spend a day in Seward, and it's easy to see why: Sailing out on these majestic waters filled with marine wildlife and surrounded by dramatic mountains is a thrilling way to experience the area. Pressed for time? No problem: Even a shorter cruise in Resurrection Bay is incredibly dramatic.
If you have more than a day, you can really experience the majesty of the area on an overnight or multi-day cruise into Kenai Fjords National Park. These are often private charters, with just your group, and adventures are customized to you.
2. Visit Exit Glacier
Located just a 10-minute drive from Seward, Exit Glacier is not only a gorgeous wall of blue ice, but also one of the state's most accessible roadside glaciers. It's an easy way to experience the thrill of seeing a glacier and hear it crackling. Choose from a couple solo hikes to get close to the glacier; you can also take a guided ice-hiking or ice-climbing excursion and walk right out on the ice!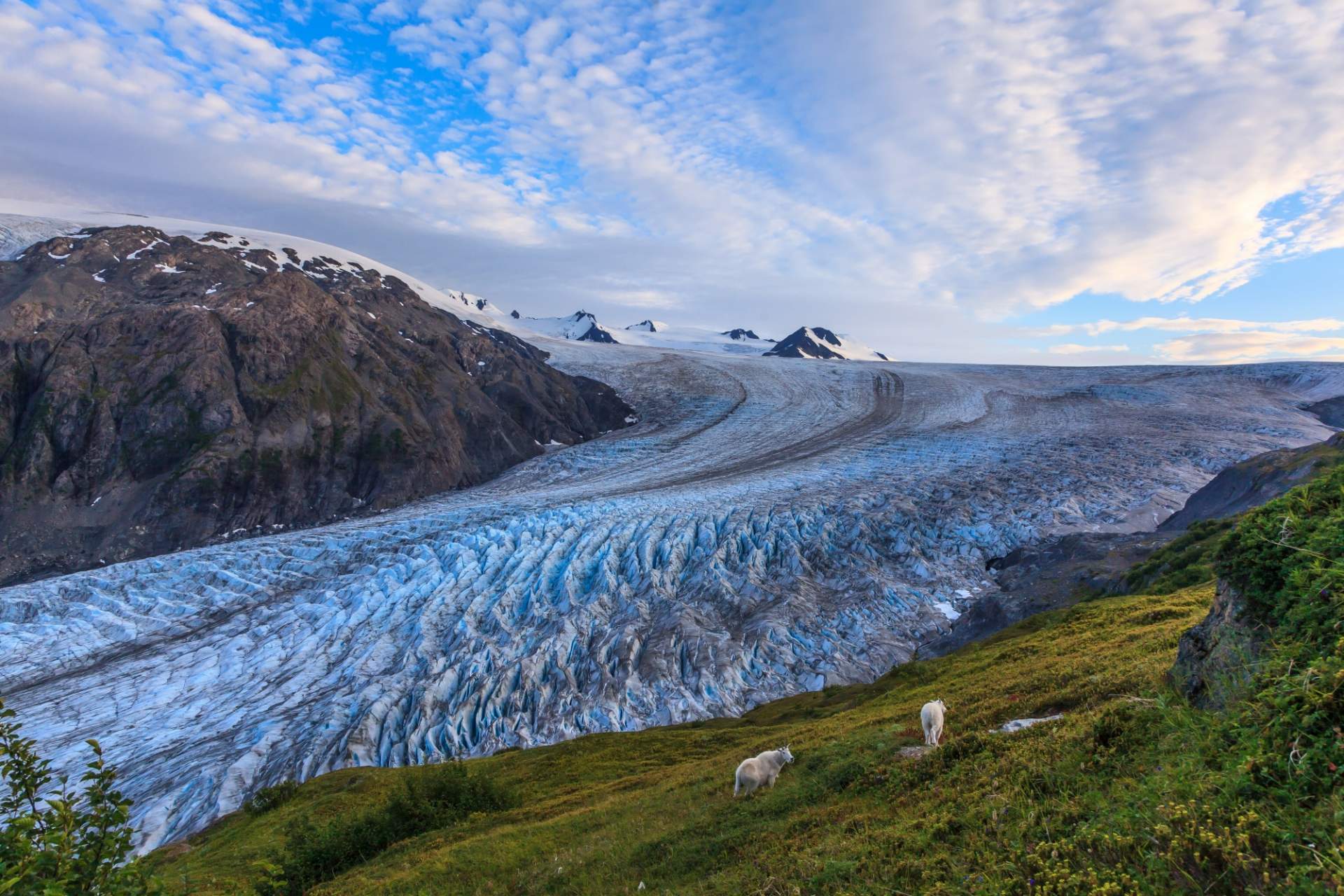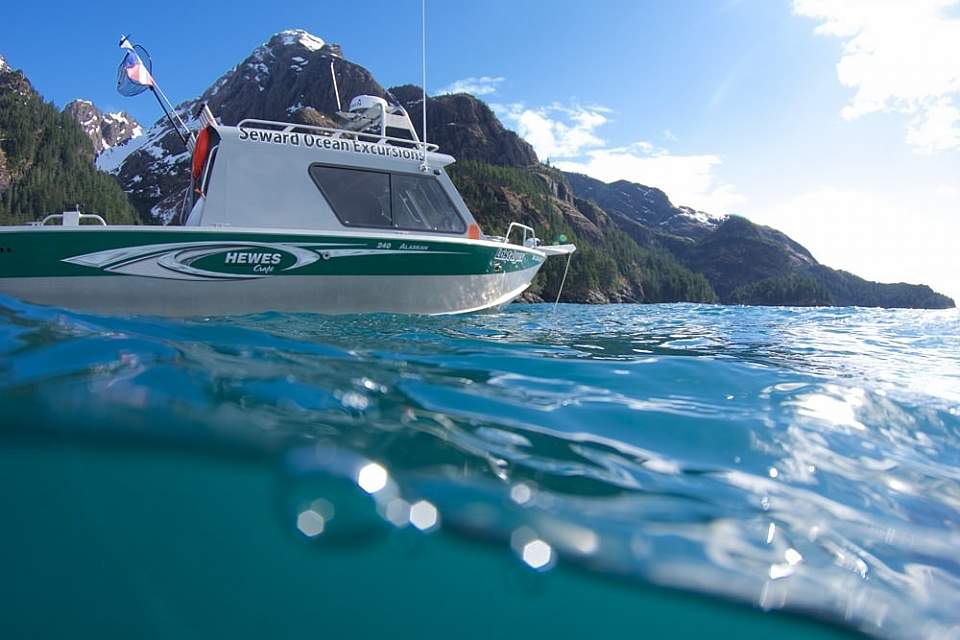 3. Go for a Hike
Whatever kind of hiker you are and however challenging (or not) you like your hikes, you'll find the perfect scenic trail in Seward. Some take you past gorgeous lakes, through lush forests, or past glaciers. In fact, one of the most popular hikes leads right up to the face of the blue wall of ice that is Exit Glacier. Want a view? Check out the Seward waterfront. And if you want a view and a challenge, take on the steep slope of Mt. Marathon. If you prefer not to go alone, you'll find some great options for guided hiking in Seward.
4. Explore by Water Taxi
In Alaska, car-accessible trailheads are just the beginning of the adventure—after all, most places in Alaska are only accessible by boat or plane. So hop on a water taxi in Seward—it's an easy, inexpensive way to expand the range of potential destinations. One place to go is Caine's Head, which has an abandoned WWII fort that's ripe for exploring. You can even spend the night there in a cabin. For an even more adventurous option, book remote yurts out in Resurrection Bay.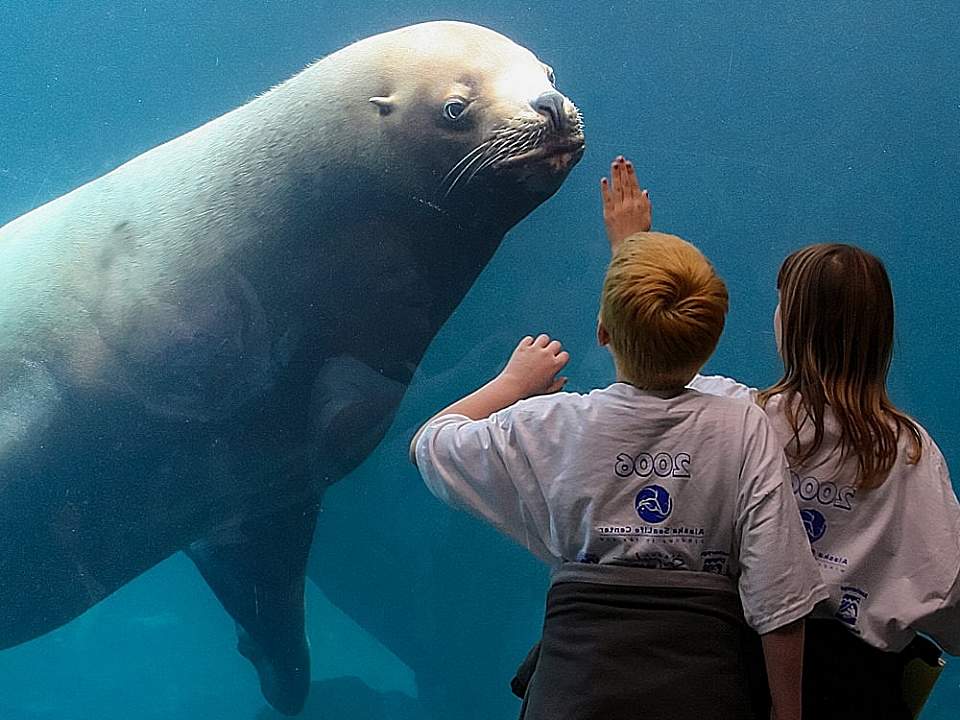 5. Visit the SeaLife Center
Seward's famous SeaLife Center is truly an institution—and with good reason: It's a great place to see Alaska's unique wildlife up close. You can check out harbor seals, Steller sea lions, puffins, giant octopuses, and much more. Kids will be thrilled at the hands-on displays. Plus, it's much more than just a zoo—it's also a wildlife rehabilitation and research center, so you're supporting a good cause by visiting.
6. Go Fishing
Experience what makes the fishing in Alaska truly world-class on a Seward fishing charter. Go out with experienced captains who know where to find the fish and cast for halibut, king salmon, and silver salmon. Spend a half-day or full day out on the water. Captains will do everything they can to help you catch your limit, and will recommend a place that can process and ship your prized fish so you can enjoy it back home!
7. Stroll Waterfront Park & Downtown
Seward comes ready-made for walking. Downtown, you'll find lots of charming shops and restaurants to duck into for a bite or to pick up a souvenir. Then check out the gorgeous Seward Waterfront Park, which extends out over 5 miles—from the small boat harbor to the SeaLife Center. Shimmering water backed by snow-capped peaks make for an iconic Alaskan view, and you'll pass many monuments and landmarks along the trail. Look for bald eagles, sea otters, and even sea lions and harbor seals along the way!
8. See the Murals
How do you make a pretty seaside town even prettier? Add some gorgeous murals! Seward has officially been the "Mural Capital of Alaska" since 2008, thanks to 12 large murals painted by local artists, and you'll find examples around town of how the town achieved this designation. Paintings depict epic natural nearby sites, like Exit Glacier and Kenai Fjords National Park, as well as historic achievements like the Alaska Railroad (of which Seward is the southern terminus) and events like the Iditarod and Mt. Marathon race.
9. Discover History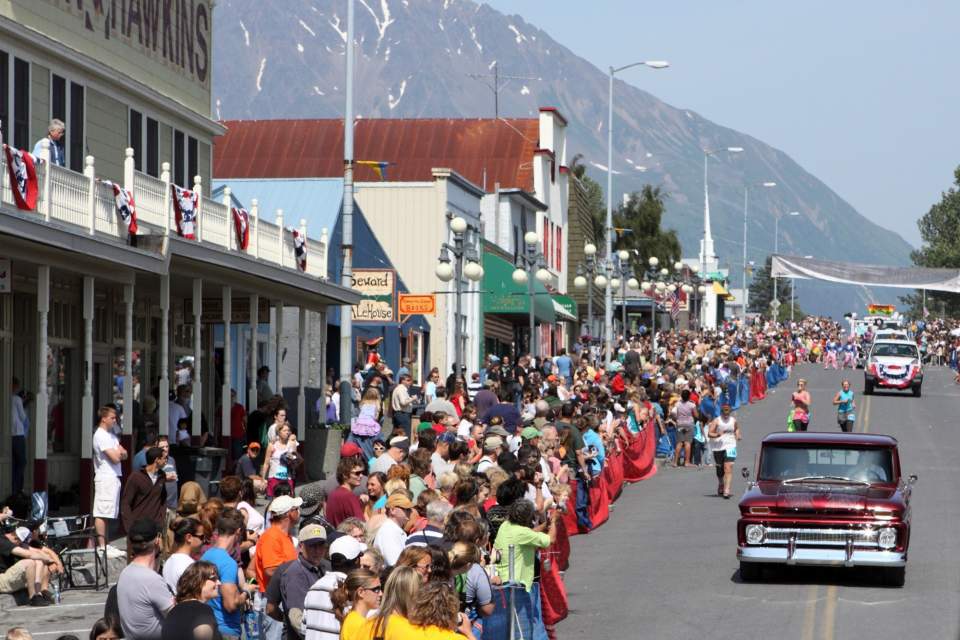 Seward's strategic position has made it the centerpiece of a lot of historical events, and exploring them adds insight to your visit. For example, you can see where the famous Iditarod race began—before it became an international event—at the historic Iditarod trail and monument. You can also learn about the building of the Alaska Railroad, check out what the town was like before the 1964 earthquake, and even stop by Seward's oldest continually operating business.
10. Check Out a Festival
Add some extra fun to your trip by timing your visit to coincide with one of Seward's awesome festivals. The 4th of July is an especially big deal here, with many parades (and fireworks of course) as well as a famous foot race up Mt. Marathon. Or come for one of Alaska's oldest and largest fishing derbies, the Silver Salmon Derby, usually held the second week in August, when anglers compete for the largest catch! Love music? Catch the Seward Music & Arts Festival, held in the fall, for the best in local music and arts, as well as amazing food!