There's a simple reason why Kenai Fjord Tours is so popular for glacier tours out of Seward: This veteran tour operator offers a ton of variety in its day trips into Resurrection Bay and Kenai Fjords National Park.
Maybe you want a short tour as part of a leisurely afternoon, or maybe you want a full day that also includes getting off the boat and into a kayak, or even exploring an island. Some tours are designed to please birders or shutterbugs, while some are perfect for families with little kids. One tour is even focused on getting acquainted with one type of migrating whale only observed in the Spring in Alaskan coastal waters.

Whichever cruise you pick, you'll generally see at least one active tidewater glacier, and your captain takes the boat as close to any glacier as safely possible—typically between a half mile and a quarter mile. And, because big-time calving happens almost every day, you'll also likely experience some glacial activity. You'll hear a sound like the crack of a gunshot, then watch as a huge chunk of ice splinters off the glacier to fall hundreds of feet to the ocean below.
The captain narrates during the cruise, sharing some of his deep knowledge of the Seward area's history and terrain. Captains are always on the lookout for wildlife and will stop the boat to drift along when something's been spotted. You'll probably see hundreds of harbor seals just basking on the icebergs around you, and you might see any number of puffins, cormorants, sea otters or Dall's porpoises.
You'll cruise in comfort, too. KFT's fleet is the largest in Southcentral Alaska; its boats are 95 feet long, with smooth catamarans that hold up to 150 passengers. You can sit inside the heated viewing area with giant picture windows, or stroll the large viewing decks. All tours include at least one meal at no additional cost depending on the length of the trip. Some tours can even be combined with a night in a cabin at the Kenai Fjords Wilderness Lodge.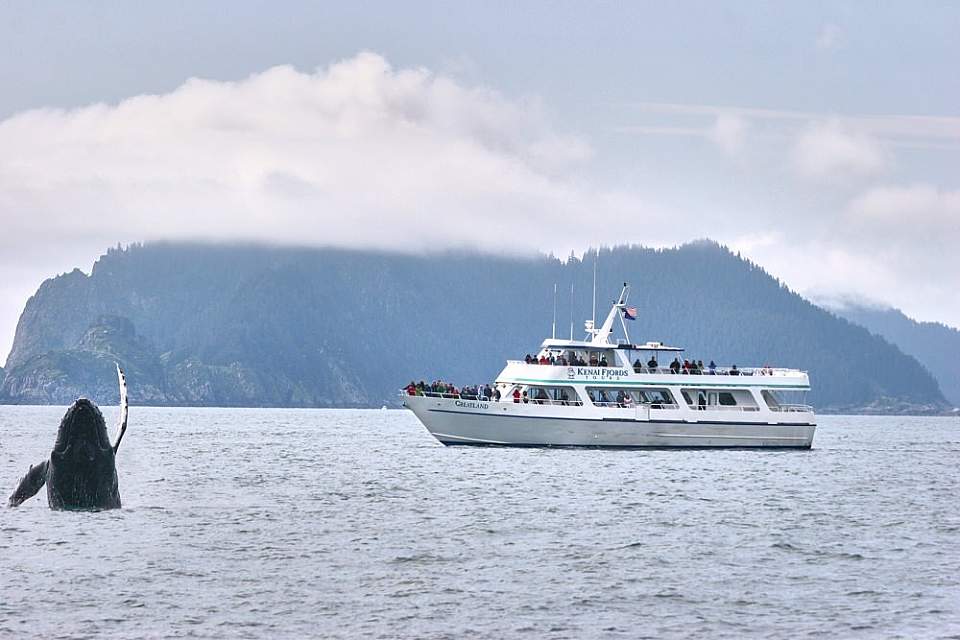 Here are the main routes to choose from:
National Park Tours, 6 or 8.5 hours
The most popular tour, perhaps because it is a pretty full day, but still flexible. It has three different departures, some including Fox Island, but they all feature the alpine and tidewater glaciers of Kenai Fjords National Park, and the Alaska Maritime National Wildlife Refuge, filled with seabird rookeries.
Resurrection Bay Tour with Fox Island, 5 hours
In the most compact tour, you'll see the jagged cliffs, seabirds, marine wildlife, and alpine glaciers, including the magnificent Bear Glacier. Includes a short stop at Fox Island with a locally sourced, buffet-style lunch.
Your captain takes the boat as close to any glacier as safely possible for the best view.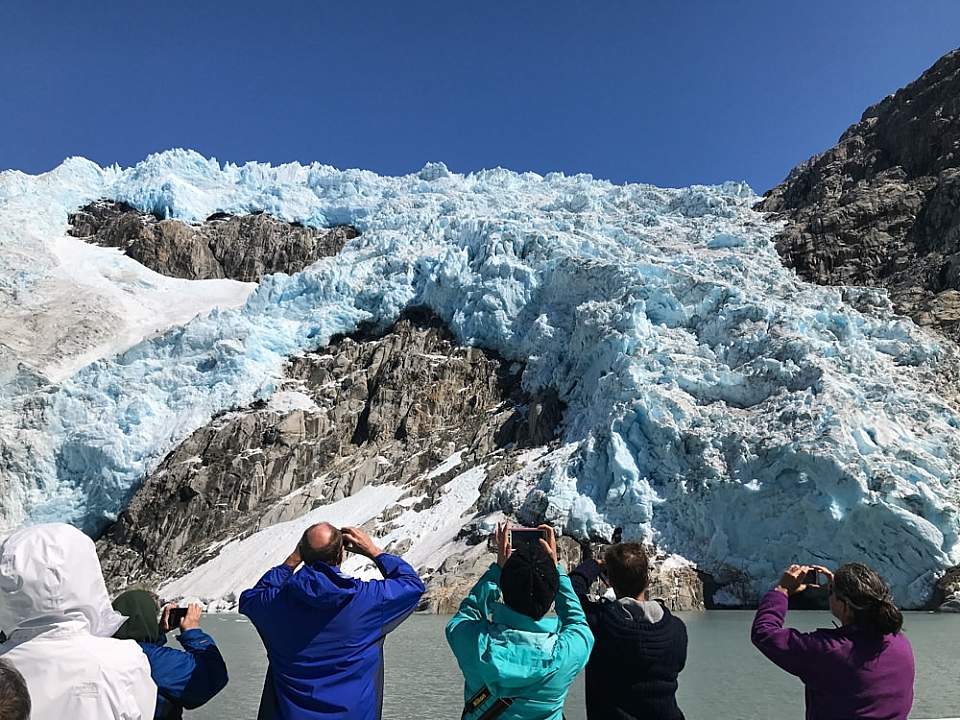 Northwestern Fjords Tour, 8 hours
Home to three tidewater glaciers, the Northwestern Fjord is unlike anywhere else on earth. Watch for wildlife at every turn, and get so close to the glaciers you can almost touch them on this fully-narrated full-day cruise. Seabird rookeries dot the islands and alpine glaciers cover the horizon.
Glacier Dinner Cruise, 5.5 hours
This is the only dinner cruise into Kenai Fjords National Park. You'll depart at 3 p.m., cruising past the shores of Resurrection Bay and abundant wildlife. Travel further into Kenai Fjords National Park where you will see Aialik or Holgate Glacier up close. Your dinner will be served on board while you listen to experienced captains narrate your trip. Soak up the scenery and watch for puffins, cormorants and otters along the way. You'll be back in Seward by 8:30 p.m.
Spring Resurrection Bay Tour, 4 hours
The first tour of the season into Resurrection Bay. You'll go along the Resurrection Bay route in search of a good view of the California Gray Whales, who have traveled more than 5,000 miles up from Baja California, and pass by the mouth of the Bay.

If you tend toward motion sickness, please take your usual precautions.

No minimum age is required. If traveling with children age 2 - 11, it is recommended you choose one of the tours that visits Fox Island, to give your children an opportunity to get off the boat for an hour, skip some rocks and have a great meal. Infants and children 0 - 23 months cruise complimentary. All infants and children traveling are subject to taxes and fees.