Alaska Road & Highway Maps
Beyond the glaciers, the magnificent waterways, and abundant sea life lies an Alaska even more rugged, more remote, and more personal. It's Alaska on the road – the open road.
Alaska's rugged network of highways beckons travelers into its heart. Unlike any road trip in the lower 48 states, you'll journey into a wilderness that completely surrounds you on all sides. Rabbits, foxes, eagles, and other wildlife appear before you then fade into the landscape. Moose browse alongside creeks. Bears forage in the distant hills. Scene after scene unfolds as a movie projected onto your windshield.
Driving in Alaska is not about getting from point A to B, it's about experiencing what's in-between. Our best advice is simple: Take your time. Let your attention – and the steering wheel – wander.
Explore side roads that often lead to rivers where you can pull out collapsible chairs, write in your journal, contemplate the music of the river, or even have a campfire. Other roads lure you into small towns where the pace of daily life slows dramatically, especially in summer, a timeless period when light lingers pretty much around the clock. Take this opportunity to meet local characters, hear their stories and learn how the Alaskan wilderness fuels their imaginations and lives.
In Alaska, the adventure happens while you're getting there. Step into the car and back in time, and enjoy the freedom, adventure, escape, and even self reflection offered by driving Alaska's open roads.
Highway Guides
Connecting you to Alaska's top destinations
Scenic Day Drives
Great drives in Southcentral, Nome, and Kodiak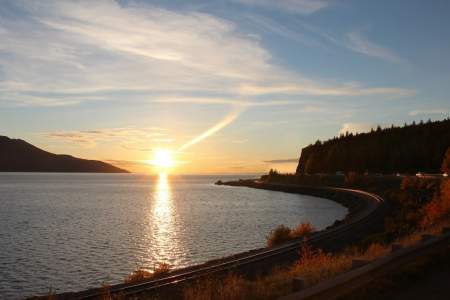 The Seward High­way hugs the dra­mat­ic shore­lines of Tur­na­gain Arm. One of the most beau­ti­ful stretch­es of high­way in America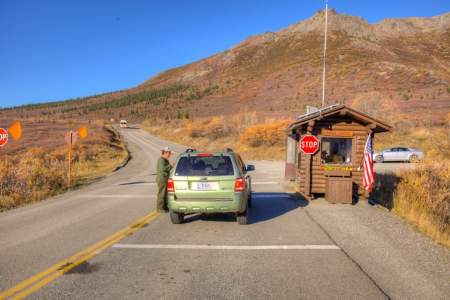 It's 92 miles and about 5 hours from the park entrance to Kan­tish­na, the end of the Park Road. Pri­vate vehi­cles aren't per­mit­ted after Mile 15, so you'll need to take either the hop-on, hop-off park shut­tle bus or one of the tour bus­es. This road is only open in the sum­mer months between May and ear­ly Sep­tem­ber. Dates vary depend­ing on annu­al snowfall.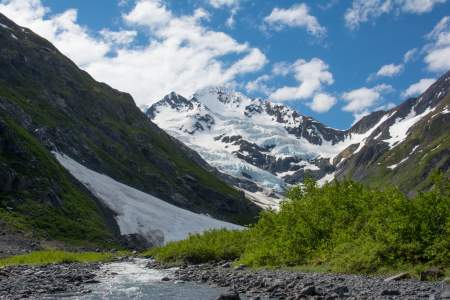 Portage Val­ley south­east of Anchor­age at the head of Tur­na­gain Arm offers so many poten­tial adven­tures that you might have to tow a trail­er loaded with gear to sam­ple them all. What will you find here? Bik­ing, hik­ing, pic­nick­ing, fish­ing, pad­dling, wildlife view­ing, poten­tial ice­berg sight­ings — plus a nat­ur­al his­to­ry vis­i­tor cen­ter packed with inter­ac­tive dis­plays about the ecosys­tem of the val­ley and Prince William Sound. It's like an outdoor ...more
Off the Beaten Path
Take the road less traveled