Photo Credit: Tim Nothstine
Copper River Highway (Cordova to Bridge)
The 49.5 mile Copper River Highway leads from the town of Cordova to the Million Dollar Bridge. The Million Dollar Bridge was once used by the railroad to haul copper from Kennicott to the port of Cordova, and was added to the National Register of Historic Places in 2000. Aside from the bridge, there are several highlights along this fairly short highway, such as great trails and scenic lookout points.
Not all rental vehicles are allowed on this road, so check with your rental agency before you travel. Or, rent from a company that allows their vehicle on gravel roads, like Alaska Auto Rental, Alaska 4x4 Rentals, or Alaska Overlander.
NOTE: The Copper River Highway is currently closed beyond mile 36, where there is a failed bridge. As of this time, the road does not go beyond that point.
Highway Guide
Currently not accessible due to washout at mile 36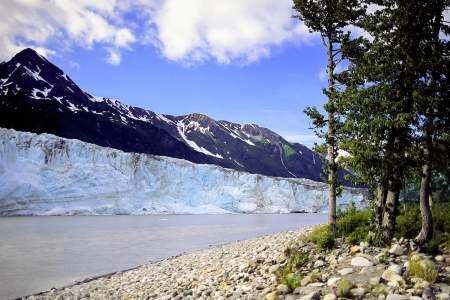 This very active glac­i­er forms a wall along the fabled Cop­per Riv­er near a his­toric rail­road route that once ser­viced the world's largest cop­per mine. NOTE: A bridge at Mile 36 of the Cop­per Riv­er High­way is cur­rent­ly (2020) impass­able, with repairs not expect­ed for sev­er­al years. Child's Glac­i­er is not cur­rent­ly acces­si­ble by road. Con­tact Cor­do­va Ranger Dis­trict for cur­rent venders pro­vid­ing trans­porta­tion options to the far side. ...more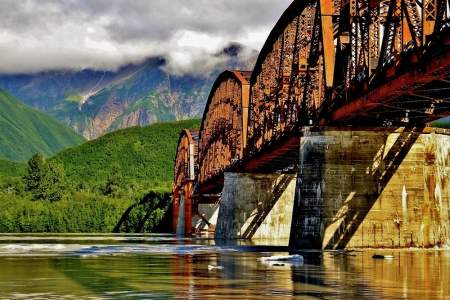 Con­struc­tion of this ear­ly-1900s bridge cost a whop­ping (at the time) $1.4 mil­lion, which earned it the nick­name Mil­lion Dol­lar Bridge. But the bridge quick­ly earned its keep, allow­ing the rail­road to haul cop­per from Ken­ni­cott to the port of Cordova.