Independent travelers often have unusual itineraries that don't mesh with typical rental car options. Alaska Auto Rental is a locally-owned business with rental options in Anchorage, Fairbanks, Denali, Seward, Whittier, and elsewhere throughout Alaska. Its accommodating take on the rental business makes it possible for visitors to plan unique Alaska trips, with 24-hour self-service check-out, one-way options, and a fleet that includes vehicles all set for gravel highway travel or winter conditions.
Most travelers arrive in Alaska by plane or cruise ship, and then need a dependable vehicle for the land-based portion of their adventure. Thinking creatively about getting from place to place could mean a drive into parts of Canada, combining a car rental with train travel, or even picking up a car in alternative locations (including the Lower 48). Alaska Auto Rental makes any of this possible by seeing logistics as an intriguing puzzle rather than a barrier. A can-do attitude and friendly service makes this locally-grown company a hit with travelers from all over the world.
Savvy advice, local insight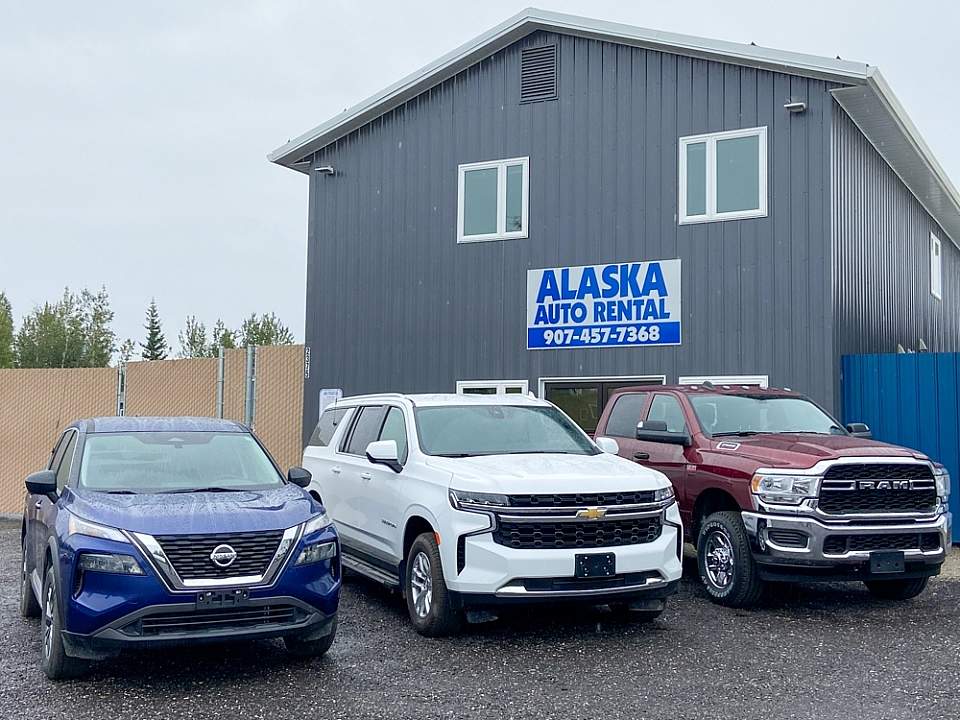 It's easy to look at Alaska on a map and plan an overly-ambitious trip. What may seem like a one-day drive might take considerably longer on an Alaskan route. As a locally-owned and staffed business, the crew at Alaska Auto Rental can give you valuable advice on your dream itinerary. Call ahead or stop in and they'll let you know if it's realistic and what to expect from driving in Alaska.

Get tips on unconventional solutions to your travel needs, such as mixing together various forms of transport and leveraging a car rental only when you really need it. For example, you could fly into Anchorage, take the train to Denali, drive to Fairbanks and fly back to Anchorage. Or you can cruise into Skagway, drive the Golden Circle through Whitehorse, Canada and drop into Haines, Alaska for the next part of your journey.
Flexible solutions
Alaska Auto Rental prides itself on creative solutions to your travel needs, like delivering a car to your desired pick-up location, whether it's in Alaska, Canada or even the Lower 48. One-way driving is another service not offered by many car rental companies, but it makes a lot of sense in Alaska, where one leg can consist of hundreds of miles. Enjoy a drive to your destination and a flight or train ride back, and you can get more time out of a packed schedule. For especially complex or unusual requests, it's best to call ahead to ensure there's enough time to perfect the logistics in time for your travels.
Explore more
Interested in something even more exotic, like driving the Dalton Highway to the Arctic Circle? You'll find staff who've conquered this isolated highway themselves and can equip you with invaluable maps, tips, and the right kind of vehicle. Most car rental agencies don't allow you to take their vehicles on highways like the Dalton, one of Alaska's most remote roadways. Alaska Auto Rental offers several classes of rentals perfect for this and other scenic areas (like the Denali Highway and the road to McCarthy). Alaska Auto Rental's Gravel Highway Vehicles are equipped with two spare tires and a CB radio.
Winter is becoming a more and more popular time to come to Alaska, as visitors enjoy snow sports, watching the Northern Lights, ice festivals and dog sledding events. But driving on icy roads and in extreme temperatures demands a dependable vehicle that's correctly outfitted for the weather. In Fairbanks, where winter temps at -40 and colder aren't unusual, the staff at Alaska Auto Rental know exactly what you need for safe and reliable driving: high traction winter tires for superb performance on ice, auto-start so you can warm up your vehicle before braving the cold, and an engine block heater and winterization package to ensure it starts easily during below-zero temps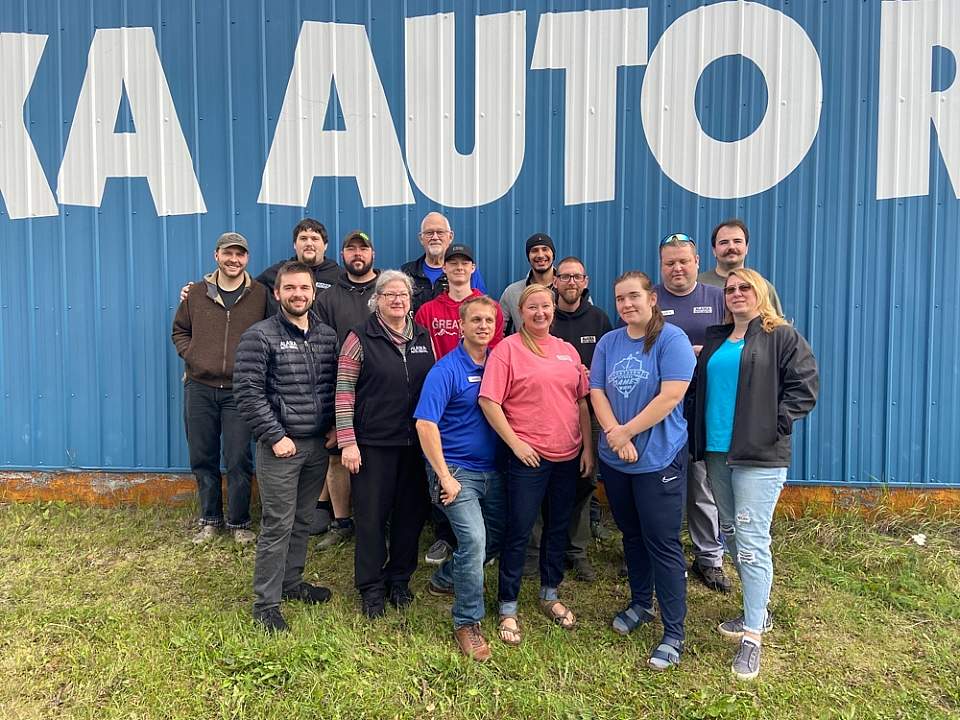 Versatile fleet
The vehicles in the Alaska Auto Rental fleet are well-maintained and range from cars, trucks, and SUVs, on up to 15-passenger vans. Most vehicles are less than a year old with fewer than 20,000 miles.
Excellent value
Alaska Auto Rental is committed to providing excellent value for what you get. That doesn't mean they always rank as the cheapest option. When comparing, you should take into account the benefits of local expertise, convenience and unusual services (like one-way travel, after-hours service and specialized vehicles). If those factors will enhance your Alaskan travels, then paying a bit extra may be worth it to you.
About Alaska Auto Rental
Alaska Auto Rental is a family owned and operated business started in Fairbanks, that has grown to offer services in Anchorage, Denali, Seward, Whittier, and beyond. It started out as a small neighborhood rental car franchise, but then developed into an independent operation to provide the types of services that really help people make their Alaska travels complete. One-way rentals, gravel highway vehicles, road-worthy winter rentals and flexible pick-up locations are just a few of those convenient services. At the heart of Alaska Auto Rental is a commitment to people – both customers and team members – with a focus on excellence and consistency. Providing friendly and knowledgeable help is another value that improves the overall travel experience. Booking is a chance to get to know a traveler's itinerary, offer logistical solutions and serve as a clearinghouse of information. By the time a customer has the keys to the vehicle, they've also gotten some kind of helpful information, whether it's a local map, Kenai fishing tips, an aurora forecast, winter driving advice, or a Dalton Highway guide.