Photo Credit: Alyeska Resort Downhill Skiing & Winter Activities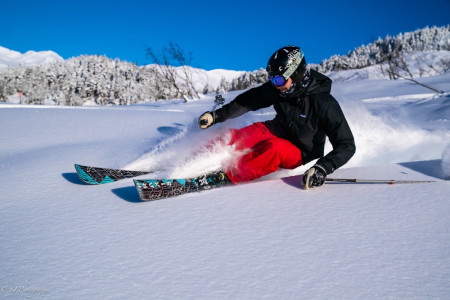 $62+ Half or Full Day
Alyeska Resort is famous for its down­hill ski­ing and snow­board­ing for a rea­son — it's tru­ly world-class, fea­tur­ing tons of snow, steep moun­tains, and views that stretch on for­ev­er. But there are a ton of oth­er win­ter activ­i­ties that make Alyeska an epi­cen­ter for win­ter adven­ture. Go cross-coun­try ski­ing or snow­shoe­ing on one of the area trails; or head off into the back­coun­try with a guide for some heli- or cat-ski­ing; try a snow­mo­bile excursion; ...more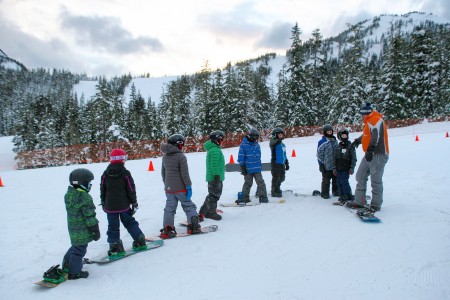 Eagle­crest is one of the few com­mu­ni­ty-owned ski areas in the US — and the only one that can boast of being on an island, which gives it the unique perk of hav­ing ski slopes with ocean views. Whether you are a begin­ner look­ing to play in the snow, or a long­time ski­er or board­er, Eagle­crest makes a great all-ages win­ter play­ground. In sum­mer, enjoy hik­ing, moun­tain bik­ing, and berry picking. Pas­toral is the word here. This 300-acre park on Anchorage's near-east side fea­tures groomed paths over the gen­tle fair­ways of a snow-bound golf course. Loops explore a hand­some for­est with bridges over a mean­der­ing spring-fed creek. Most groomed trails are lit or near lights, and are very pop­u­lar with new and younger skiers. Still, you can find plen­ty of hills, plus a more chal­leng­ing clas­sic-style loop in the north-side forest. At the Gov­ern­ment Peak Recre­ation area you will find an exten­sive trail sys­tem for nordic ski­ing, walk­ing, hik­ing, fat tire bik­ing, and moun­tain bik­ing. The newest addi­tion is a Chalet that is avail­able to warm win­ter vis­i­tors. It's also avail­able for rent.