Photo Credit: Alyeska Resort Downhill Skiing & Winter Activities
Girdwood / Anchorage
45 minutes south of Anchorage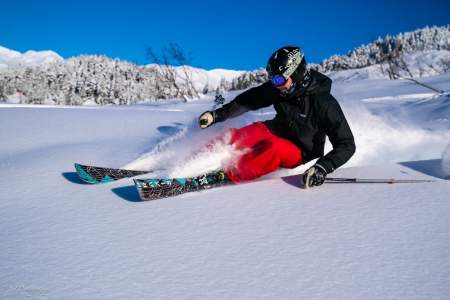 Season: Dec 18 - Mid April $62+ Half or Full Day
Alyeska Resort is famous for its down­hill ski­ing and snow­board­ing for a rea­son — it's tru­ly world-class, fea­tur­ing tons of snow, steep moun­tains, and views that stretch on for­ev­er. But there are a ton of oth­er win­ter activ­i­ties that make Alyeska an epi­cen­ter for win­ter adven­ture. Go cross-coun­try ski­ing or snow­shoe­ing on one of the area trails; or head off into the back­coun­try with a guide for some heli- or cat-ski­ing; try a snow­mo­bile excursion; ...more
Juneau Ski Areas
Ski the slopes with ocean views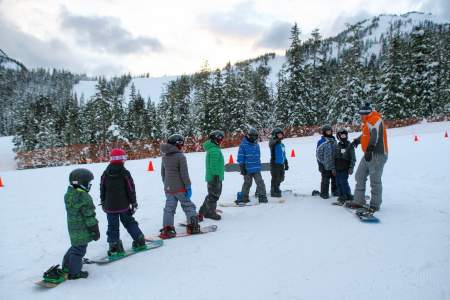 Eagle­crest is one of the few com­mu­ni­ty-owned ski areas in the US — and the only one that can boast of being on an island, which gives it the unique perk of hav­ing ski slopes with ocean views. Whether you are a begin­ner look­ing to play in the snow, or a long­time ski­er or board­er, Eagle­crest makes a great all-ages win­ter play­ground. In sum­mer, enjoy hik­ing, moun­tain bik­ing, and berry picking.
Valdez Ski Areas
Fly to some of the best skiing in the world, or ride gentle slopes near town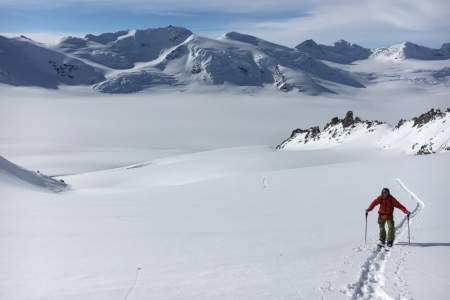 Season: March - May Custom - Call for estimate
Take a ski-bump flight and enjoy a nice long run with­out hav­ing to hike. Or, book a mul­ti-day trip to a glac­i­er ski camp. With Tok Air Ser­vice you'll fly from Valdez or Thomp­son Pass to dra­mat­ic areas of the Chugach Moun­tains, East­ern Alas­ka Range, and the moun­tains in Wrangell St. Elias Nation­al Park.