Photo Credit: Alyeska Resort Downhill Skiing & Winter Activities
The area around Anchorage boasts some world-class downhill skiing. Visit one during your winter visit, or plan a ski trip with stops at them all!

Ski Areas In and Near Anchorage
Alyeska Resort, just 40 minutes south of Anchorage in Girdwood, features terrain for all ski levels and exceptional resort amenities, as well as stunning ocean and mountain views. Skeetawk is located 90 minutes from Anchorage in the Talkeetna Mountains - an area popular with backcountry skiers now accessible to more snowsports lovers. Arctic Valley and Hilltop Ski area are both right in Anchorage's backyard.
When to Book Your Anchorage Ski Trip
Enjoy optimal conditions from late November to March/April (depending on snowfall) and sometimes even into May.
Gear Up
Most ski areas offer rental packages. But if you'd prefer to rent gear that you can keep with you throughout your trip, connect with The Hoarding Marmot in Anchorage.
South of Anchorage View All
45-55 minute drive from Anchorage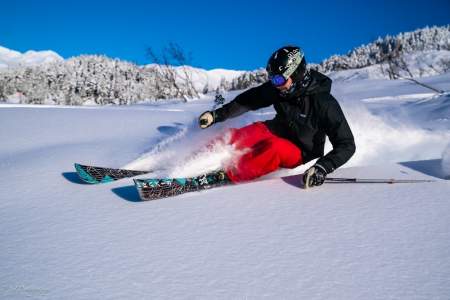 Season: Dec 18 - Mid April $93+ Half or Full Day
Alyeska Resort is famous for its down­hill ski­ing and snow­board­ing for a rea­son — it's tru­ly world-class, fea­tur­ing tons of snow, steep moun­tains, and views that stretch on for­ev­er. But there are a ton of oth­er win­ter activ­i­ties that make Alyeska an epi­cen­ter for win­ter adven­ture. Go cross-coun­try ski­ing or snow­shoe­ing on one of the area trails; or head off into the back­coun­try with a guide for some heli- or cat-ski­ing; try a snow­mo­bile excursion; ...more
North of Anchorage View All
50 - 90 minute drive from Anchorage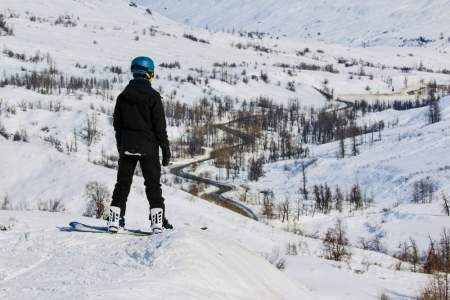 Ski or snow­board in this com­mu­ni­ty ski area set in the Tal­keet­na moun­tains, 90 min­utes north of Anchor­age and 25 min­utes from down­town Palmer. Hatch­er Pass has always been a place back­coun­try skiers flocked to, but Skeetawk makes the great ter­rain avail­able to even more snows­ports lovers.