Photo Credit: Heather Carter
Getting There
| | |
| --- | --- |
| Anchorage | 5 |
| Glennallen | 1.5 |
| Valdez | 2.5 |
| McCarthy | 2.5 |
How Long to Spend
1 night
This rugged Copper River community at the western entrance to Wrangell St. Elias National Park has the aura of an outpost—with just enough ramshackle buildings to evoke its ghost town past. Yet the town bursts alive every summer when thousands of Alaska residents converge to dipnet salmon or to operate fishwheels. Notorious for gusting winds that whip glacial silt off river flats, the townsite nestles in its own somewhat protected valley above the river, with several lakes nearby, all of it dwarfed by mountain slopes with striking bedrock features. On a sunny day, the setting is off-the-scale beautiful, with the snow-streaked Spirit Mountain downriver and sweeping vistas of the fabled Copper River close by.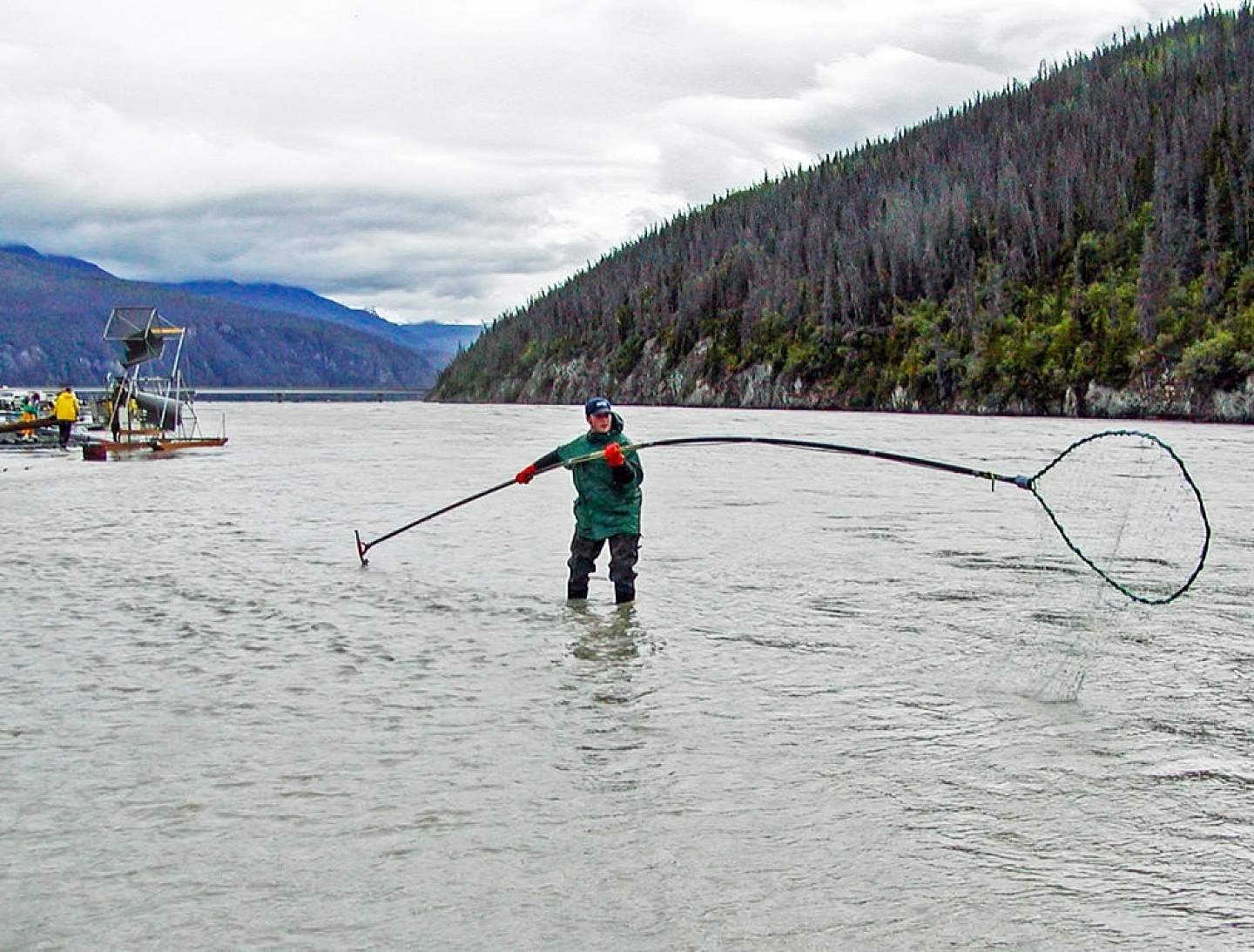 For all its sleepy ambience, Chitina might feel crowded on dipnet weekends, with a conga-line of cars and trucks passing through, nets strapped to roof-top racks and coolers loaded within. The town also features several small stores, a saloon, fuel sales, ice, a gallery selling original art, plus lodging in a growing number of bed-and-breakfasts and cabins. Travelers pick up supplies or catch a meal in the renovated Gilpatrick's Hotel Chitina. Campers and RVers will find unofficial sites in the highway right-of-way (sometimes on a lake) or in three campgrounds. About 100 permanent residents—including members of the Native Village of Chitina with local heritage dating back thousands of years—focus on rural Alaskan subsistence activities.
As the most popular gateway into Wrangell-St. Elias, in a way Chitina still fulfills its original role—as a welcoming wayside for travelers bound for McCarthy and Kennecott (the destination of most park visitors.) Founded as wagon-trail connection to the Copper River & Northwestern Railway, the place was booming by 1914, with five hotels, three stores, bars, dance halls, a pool hall and movie theater. The party ended overnight when Kennicott suddenly suspended its huge copper mining operation in 1938, and most locals bailed for better prospects.
Favorite Attractions
Getting There
Chitina is located at the end of the Edgerton Highway on the west bank of the Copper River near the confluence with the Chitina River, just across from the western highway entrance to Wrangell-St. Elias National Park. Set aside about five hours if driving from Anchorage. Go northeast on the Glenn Highway about 180 miles to Glennallen, then south on the Richardson Highway about 32 miles to the junction with the Edgerton Highway. (About 82 miles north of Valdez.) The village is about 33 miles further, at the junction with the McCarthy Road into the park and the O'Brien Creek Road leading south toward Wood Canyon of the Copper River.