Photo Credit: Michael Crawley
Katmai National Park & Preserve
Getting There
| | |
| --- | --- |
| Anchorage | 3 |
| Homer | 3 |
How Long to Spend
2 nights
You know that classic photo of a shaggy, wet bruin bear, standing astride a waterfall fishing for salmon? That was probably taken here in Katmai, at Brooks River Falls.
Located in the vast, remote southwest corner of Alaska, Katmai National Park is home to North America's largest protected population of brown bears and one of the best bear viewing spots in the state, Brooks River Falls.
How many bears can you see here? Up to 50 bears can be spotted at the falls and alongside the river during peak salmon runs, and the Park Service estimates between 80 to 100 brown bears gather in the square mile centered on the river!
Brooks Falls: Where the Bears Are
Brooks River Falls is near Brooks Camp, centered on a private lodge within the park. There are trails to the river and the falls, with two viewing platforms on the falls and one closer to the lodge near a shallow stretch of river.
All visitors must watch a Park Service video on bear safety before exploring the area. After that, you're on your own, unless your pilot doubles as a guide. Be forewarned, this place draws a crowd—from 75 to 200 visitors a day during the peak season. But you're guaranteed to see bears, and they're accustomed to humans, so they still go about their business of feeding, sleeping, playing and resting…and you get to watch it all.
Of course, there are the bears, and the day trips with bear-viewing tour companies. But here are the other great attractions here: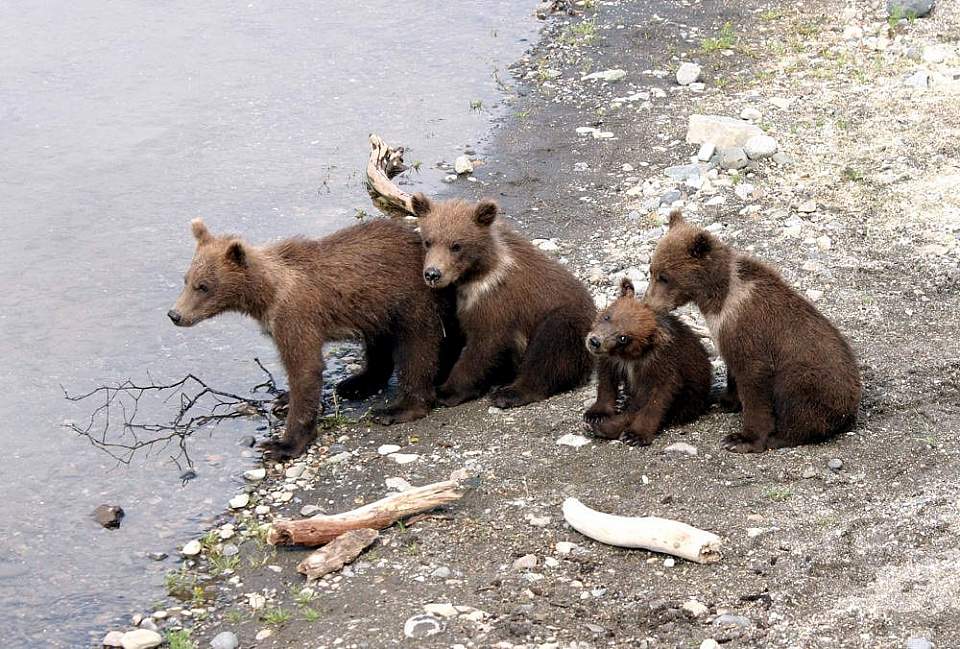 Fishing: Come in early June or August and you might have difficulty finding a bear in the area—that's because there are no salmon runs at this time of year. But there's great fishing here all summer, and the Brooks River is arguably one of the best rainbow trout streams in the world. You can fish here with a guide or come on your own. There's also arctic char, grayling and lake trout in the surrounding areas and several guiding companies offer transportation to remote lakes and rivers if you want to fish a different area.
Volcanoes: A short bus ride from Brooks Camp will bring you to "The Valley of 10,000 Smokes." Home to Novarupta, this valley was decimated 100 years ago when an unknown crack in the earth released the 20th century's largest volcanic eruption. Ash covered a vast region, ranging from several inches to many feet. The valley is named for the vents of steam that blew up through the thick ash layer. These fumeroles lasted for decades, but very few are left today. You'll find a landscape covered in ash and completely changed by the eruption.
Things to Do in Katmai National Park & Preserve