Photo Credit: Geographic Marine Expeditions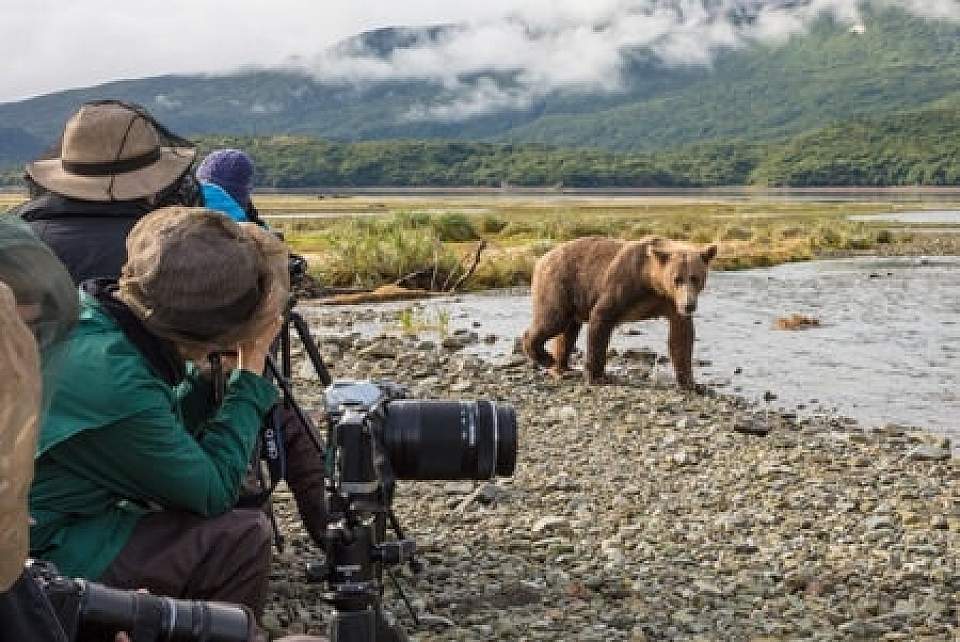 1. See the Mighty Kodiak Bear
If you've ever wanted to experience the thrill of seeing bears in the wild, Kodiak—home to the Kodiak brown bear (or "Alaskan brown bear")—is a great place to do it. Choose a quick trip or a multi-day adventure, then fly out to see these majestic creatures in their natural habitat, perhaps playing in a meadow or swiping for salmon in a rushing river.
2. Cast a Line
As the base for boats in "Deadliest Catch," Kodiak is a fishing town. And you'll find many options for sampling the amazing fishing in Kodiak. Take a charter and go out deep sea fishing, book into a remote fishing lodge, or go roadside fishing.
3. Explore Kodiak's History
The small island of Kodiak boasts a big history, and the museums here perfectly showcase the past as they keep alive important traditions. Explore 100,000+ artifacts of the Alutiiq Natives on Kodiak Island at the Alutiiq Museum, and delve into the history of the area's fishing and boating at the Maritime Museum.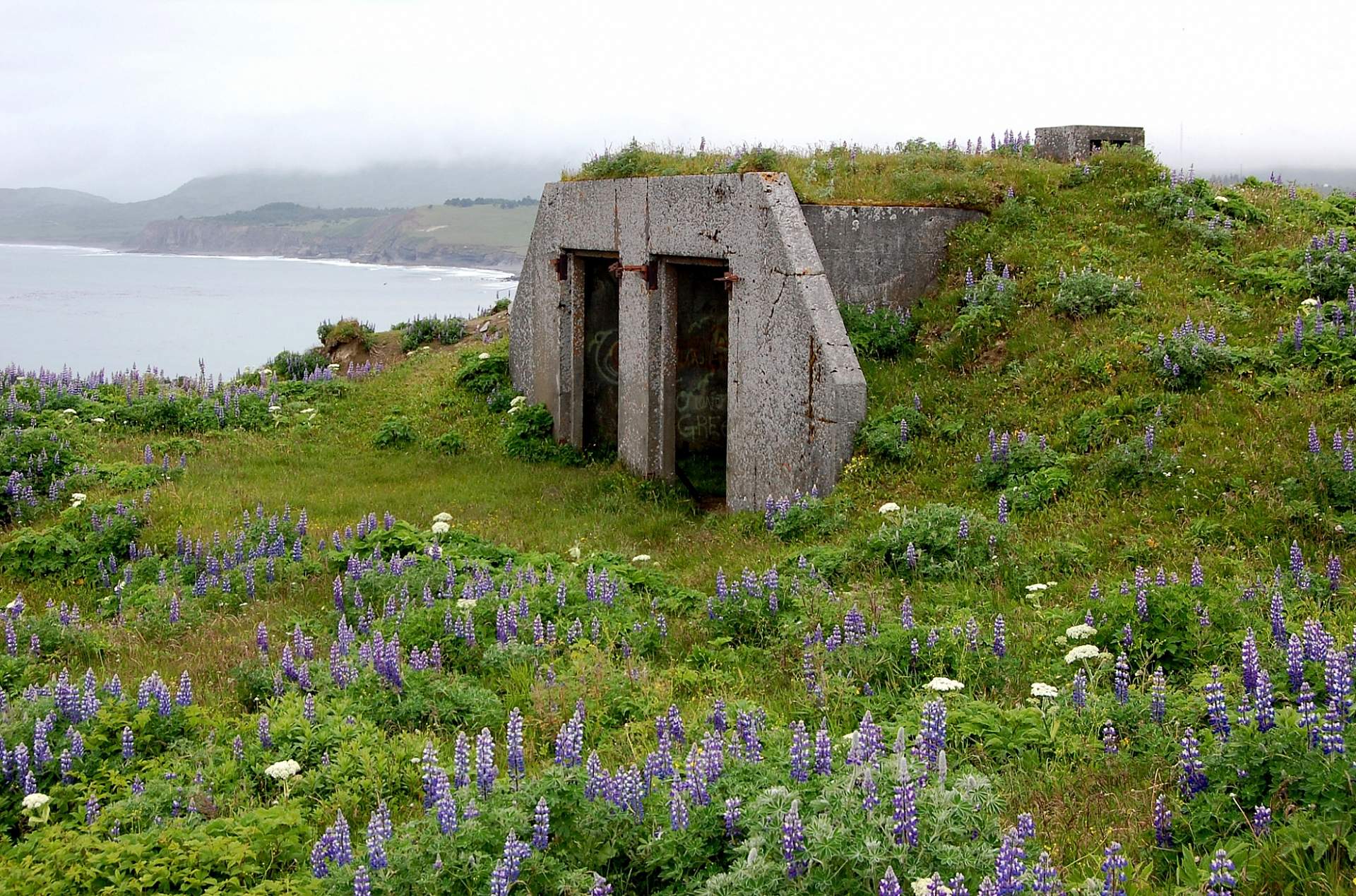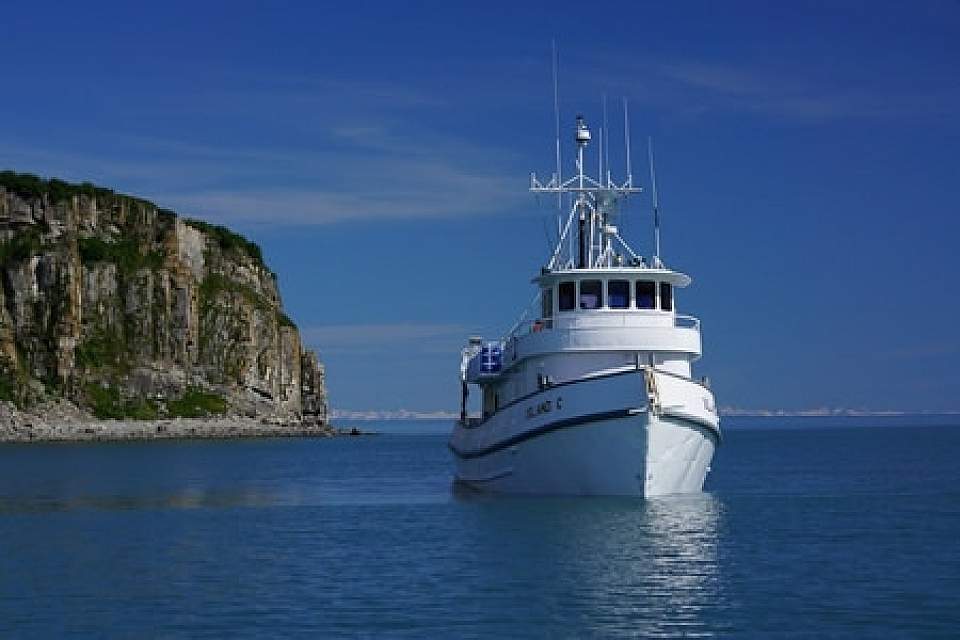 4. Set Sail on a Private Charter
Sea, glaciers, and forests all around make this an adventurer's paradise. Set your own agenda by chartering a boat for a multi-day adventure that caters to your interests.
Choose to stay around Kodiak or head out for an unforgettable bear-viewing excursion at Katmai National Park.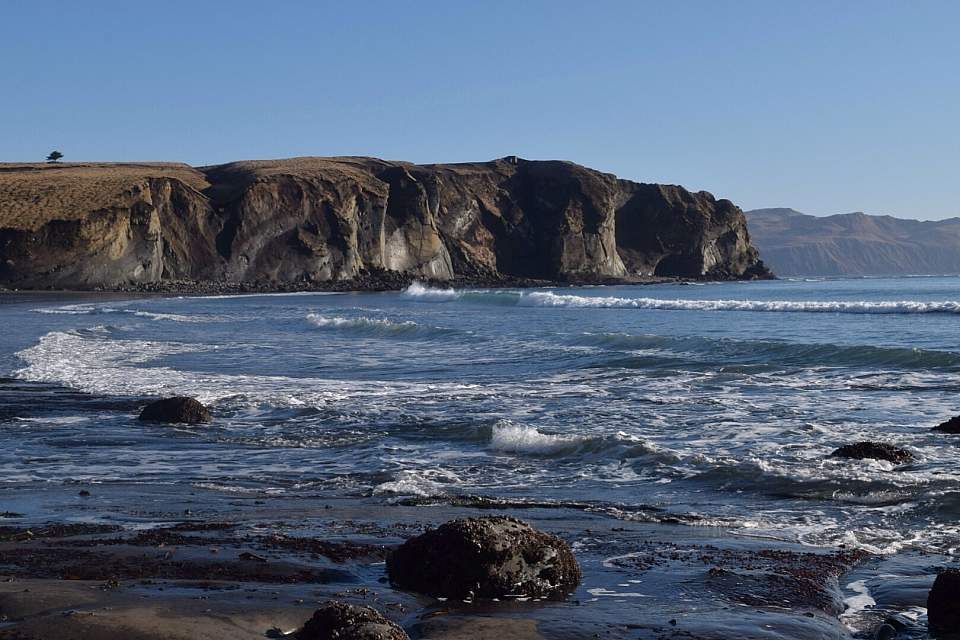 5. Go for a Drive
For a small island, Kodiak boasts some spectacular scenic drives. Motor past tide pools, protected bays perfect for beachcombing, hiking trails, salmon streams, and much more—with stunning scenery all along the way.
6. Hike the Island
Kodiak comes ready-made for hikers, with an extensive trail system that offers options for all abilities. From easy walks on the sand with plenty of beachcombing to strenuous mountain hikes that pay off with spectacular views, you'll find hikes perfect for you.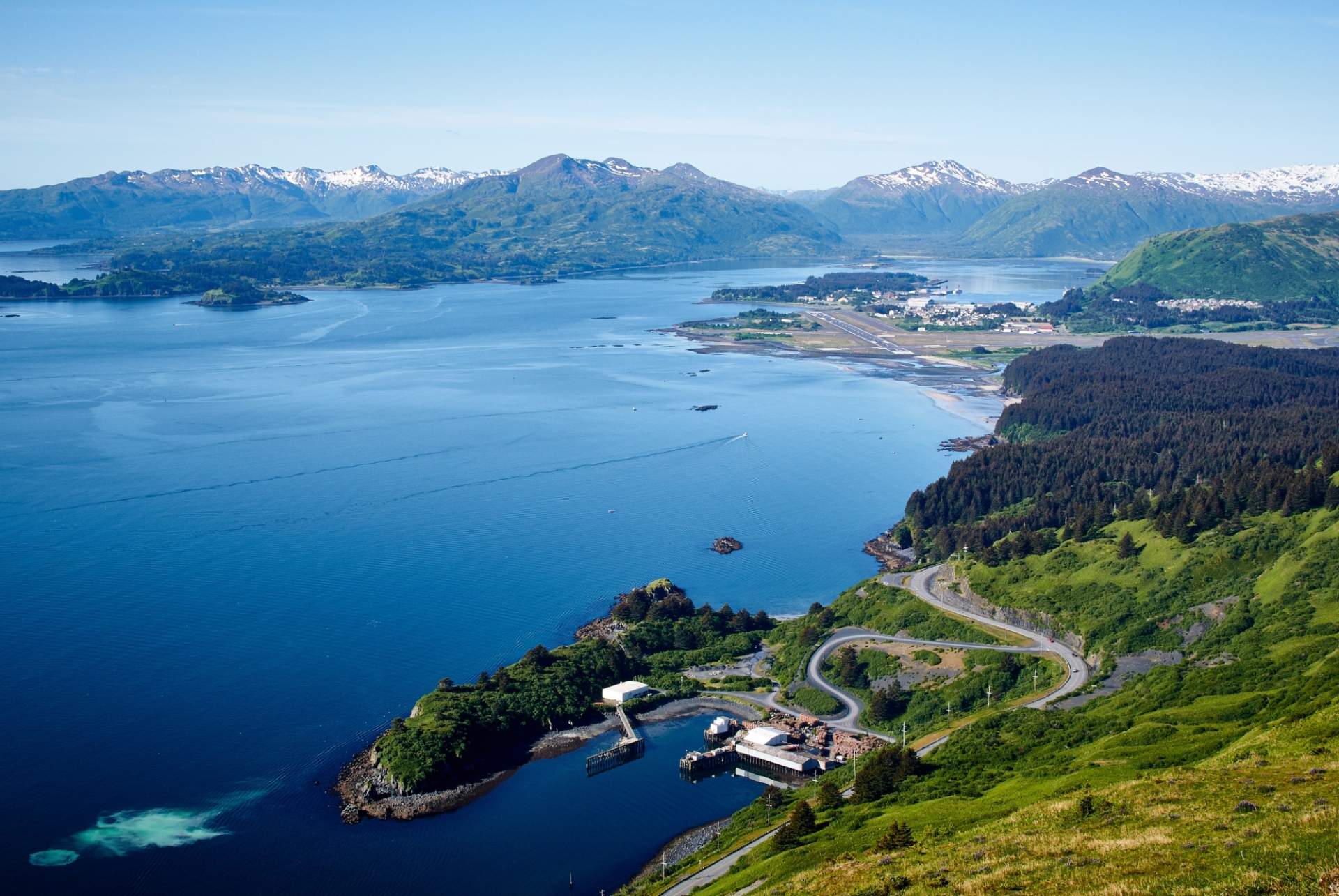 Season: Jul 21 to Jul 26 $5,500 per person 5 nights / 6 days
On this six-day, all-inclu­sive sum­mer­time expe­di­tion, you'll head to gor­geous Kodi­ak Island with Dan M Lee and Jes­si­cal Hay­dahl, two pro­fes­sion­al pho­tog­ra­phers spe­cial­iz­ing in Alas­ka. Your small group tour includes two brown bear view­ing fly-outs and a marine wildlife tour. You'll come away not only with bet­ter tech­ni­cal skills, but you'll also learn how to think out­side the box in order to cap­ture the sto­ry behind the image, and how to document ...more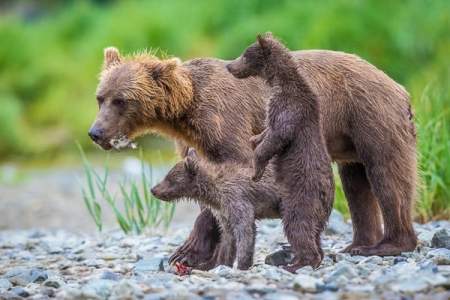 Season: June -  September $5,598+ 7 nights
Immerse your­self in a mul­ti-day Alaskan adven­ture that promis­es incred­i­ble views and jaw-drop­ping bear view­ing in Kat­mai Nation­al Park, along with a warm cama­raderie that only a small group expe­di­tion can cre­ate. Explore from your home base on the Island C, a research ves­sel that gets you close to the action while pro­vid­ing com­fort­able lodg­ing and deli­cious meals.