Alaska in March: Things to Do, Places to Go & What to Pack
March is probably the best month to experience Alaska in winter, thanks to longer light and a long menu of fun activities.

March is when Alaskans fully embrace winter. The famous Iditarod sled dog race kicks off, northern lights viewing is in full swing (it's probably the best month to see them), winter sports are reveling in spring conditions, and there's a fun event known as the Fur Rondy (trust us). Plus, the days grow long—each one clocking in with 12 to 15 hours of light—and despite cold mornings, the weather starts busting into sunny, blue-sky conditions. For Alaskans who have paid their dues through the dark winter, it's a time to start coming to life.

In other words, it's the perfect time for winter activities! You'll find great downhill skiing, dogsledding, and cross-country skiing. While Denali National Park is still blanketed in snow, you can rent snowshoes (for free!) at the entrance and explore. Then finish off an amazing day outdoors with a world-class performance in town; all in all, you'll see Alaska at its wintry best.
Key Details
There's tons of snow, gobs of daylight, and endless activities. Think of it as the launch of "springtime winter," part of Alaska's seasonal rhythms.

Temperatures are moderate. Most days reach the high 20s or more, with nighttime freezes typically in the teens. Though storms still roll through—and frigid cold snaps are possible—hard-core winter conditions become increasingly rare.

The nights remain dark enough for stargazing and northern lights viewing, and the snow conditions can be supreme.
Getting Outdoors
Stay in town. Inside Anchorage, a network of multi-trails provide direct connections to groomed cross-country ski areas, and it's easy to ski, snow bike, or hike across the whole town, from the mountains to the seashore.

Hit the backcountry. Snow-machining season is at its peak, creating routes and travel corridors that are often shared by skiers, snow bikers, and snowshoers.

Experience downhill paradise. Downhill ski areas experience the deepest coverage, with grooming in full force and powder days possible. Across the state, enthusiasts are enjoying long days of fun along well-maintained slopes and trails.
Seeing Wildlife
It's a great time of year to look for tracks, because Alaska's winter wildlife (just like its people) are energized by the season and become more active. Moose will be the most visible large mammals, and their browsing paths will be well trod. In March, they may be struggling to find food, concentrate on tree buds and even stripping bark. Ravens dominate urban settings during the day, but it's fun to watch groups migrate back into the foothills in late afternoons. Chickadees and redpolls converge on tree crowns for berries and seeds, often in busy, noisy flocks. Snowshoe hares remain brilliantly white and common, but keep an eye out for their much less common nemesis, the lynx.

What to Pack
Regular winter clothing will handle most March conditions. Pack a hat, gloves, snow parka, insulating fleece, and synthetic inner clothes that wick moisture. Plan to layer, as daily temperatures can fluctuate up to 50 degrees. Bring polarized sunglasses and sunblock, too, as the sun can be extraordinarily bright, as well as a satchel or day pack. If you don't already have winter wear, consider renting it through Anchorage Outdoor Gear Rental & Outfitters. Here's more about what to wear in winter.

Things to Do in March
Anchorage Area
Go Outdoors
Check Out an Event
The Iditarod. The world-famous Iditarod Trail Sled Dog Race crosses 1,000 miles of Alaska and transfixes the entire state. The ceremonial start is on the first Saturday in March in downtown Anchorage, with dog teams running down city streets and along park trails into the forest. Tailgate-style barbecues erupt all over town at good viewpoints.
Winter carnival. The Anchorage Fur Rendezvous is a 10-day celebration of winter with dozens of activities, ice-sculpting competitions, fireworks, live music, and a world-championship sprint sled dog race that begins and ends downtown. Look for it in late February to the first weekend in March.
Ski time. Check out the Tour of Anchorage ski marathon, which usually happens the first Sunday in March. Hundreds of people ski across Anchorage in four races that range from 25K to 50K. Not racing? You'll still find the best and most extensive grooming of the year.
Get Cultural
Other Cool Stuff
Ride the rails. Board the Aurora Winter Train to see the snowy backcountry on a weekend trip to Talkeetna or Fairbanks. The train heads north on Saturday and returns to Anchorage Sunday. (Or you can ride one way to Fairbanks, spend a few days, and fly back with RavnAir).
See the aurora. If the forecast calls for good aurora viewing, get away from the city lights. The Glen Alps parking lot is a popular spot just 20 minutes from downtown.
Watch local hockey. Take in a University of Alaska Anchorage Seawolves hockey game. Wear yellow and green if you've got 'em!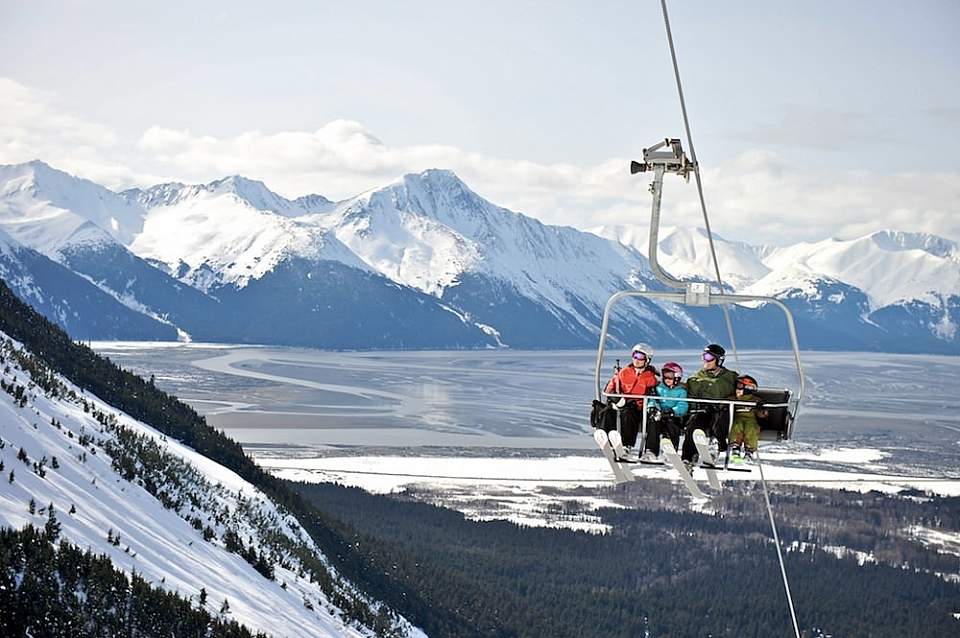 Girdwood
Portage and Portage Valley
Visit the animals. Tour the Wildlife Conservation Center for guaranteed wildlife viewing.
See Spencer Glacier. Most years, snowmachiners, skiers, snow bikers, and even hikers follow a network of unofficial routes to Spencer Glacier (about 12 miles one way) to see royal blue bergs and glimmering caves at the glacier's face on frozen Spencer Lake.
Get close to Portage Glacier. About three miles across Portage Lake, this active glacier becomes a major weekend destination in March. Hikers, skiers, snowbikers, and snowshoers can easily reach a glacier accessible only by tour boat or adventure hiking in summer. Check the forecast and don't forget sunglasses!
Fairbanks
Go Outside
Check Out an Event
Cheer for sled dog athletes. Some of the world's fastest sprint sled dog teams compete in the GCI Open North American Championships, which starts and finishes downtown.
See a gnarly outdoor race. A 100-mile human-powered endurance race winds through the White Mountains north of Fairbanks at the end of March.
View dazzling ice art. The annual World Ice Art Championships features the world's best ice sculptures—think animals, castles, and more—which are on display all month at the Tanana Valley State Fairgrounds.
Other Cool Stuff
Learn about the north. Great museums are open all month. The Museum of the North features world-class exhibits, including an otherworldly experience where light and sound are powered by the solar wind in real time.
Walk with reindeer. Visit Running Reindeer Ranch, where you can take the reindeer for a walk and pose for photos.
Travel like a local. Every Monday, Wednesday, and Friday, you can travel Interior Alaska Bus Lines' route between Anchorage, Glennallen, Fairbanks, and Tok, making stops in off-the-beaten-path destinations.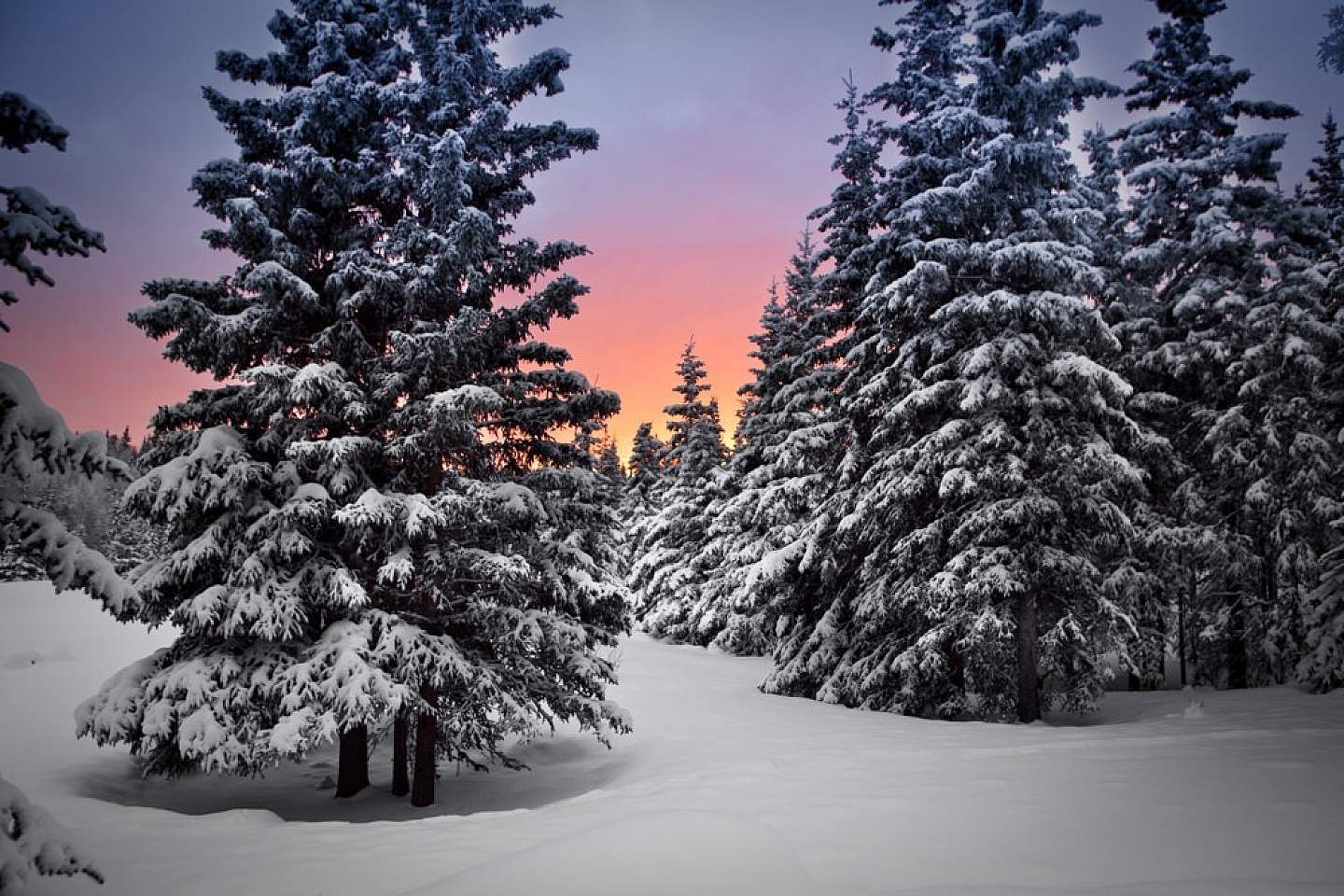 Denali
Talkeetna
Seward
Rendezvous with gray whales. The annual epic migration from Baja California to the feeding grounds in the Arctic begins during March, with the vanguard of whales crossing the mouth of Resurrection Bay. Call Major Marine and Kenai Fiords Tours before booking, to gauge what the boats have been seeing.
Meet other marine mammals. Tour Resurrection Bay by boat with Seward Ocean Excursions or visit the public aquarium inside the Alaska SeaLife Center to see seals, sea otters, ocean fish, and more.
Homer
Valdez
Backcountry skiing in Alaska is unlike anywhere else on the planet, and spring is the season to take advantage of this thrilling sport in the Valdez area. Take a ski-bump flight or book a multi-day trip to a glacier ski camp with Tok Air Service. You'll fly from Valdez or Thompson Pass to dramatic areas of the Chugach Mountains, Eastern Alaska Range, and the mountains in Wrangell St. Elias National Park.
Juneau