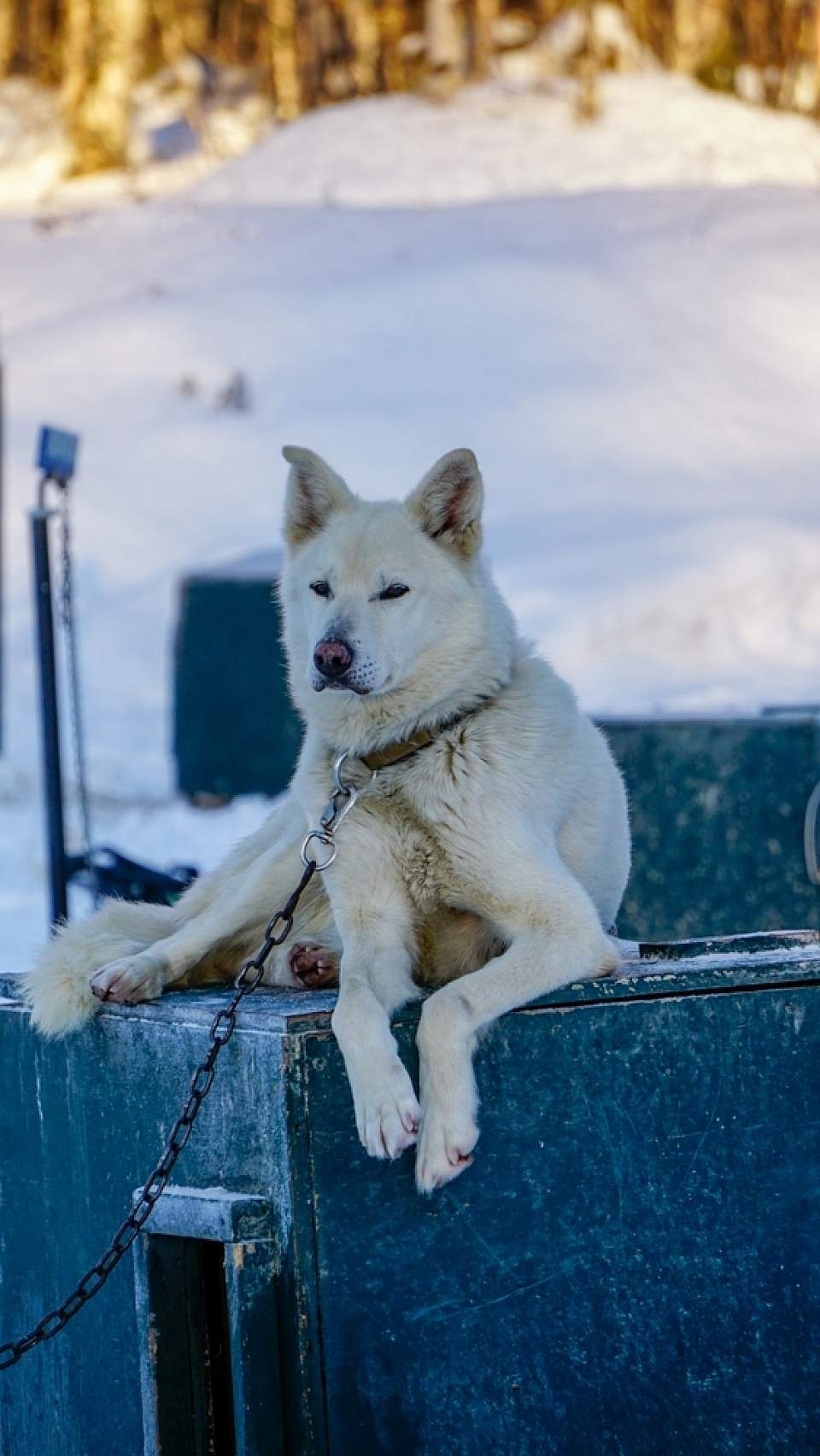 When you think winter sports in Alaska, what do you think of? Most likely it's dog mushing and snowmobiling—two of the most iconic cold-weather activities in the 49th state. With most companies, tackling both of them in one day requires two separate tours and takes all day long. But go with Alaska Wild Guides out of Talkeetna and you can sample both—plus visit a kennel of excited dogs—in just half a day.
You'll be experiencing the Alaskan winter at its finest with this small, locally owned company where everyone is super-passionate about winter (and summer!) activities. Just be prepared to be outside in the elements for a bit—but don't worry, they'll help you gear up!
Snowmobiling & Dog Mushing Tours
These 4.5-hour tours are intimate, with a maximum size of 6, so Alaska Wild Guides will be able to cater to any particular interests. They'll outfit you with top-flight equipment, including boots, snow pants, jacket, helmet and gloves. Then you'll hop on your quiet, four-stroke snowmachine and be off riding through forests of birch and spruce and looking for wildlife like beavers and moose.
The ride is along private trails, so you won't have to worry about competing for space with other groups. And no experience is necessary—anyone 16 and up with a driver's license can operate a snowmachine, and anyone 8 and up can ride along.
You'll end up at Battle Dawgs, a racing kennel with 24 dogs. Enjoy hot cocoa and granola bars in the large heated yurt, set atop a knoll with amazing views of majestic Denali on a clear day. Then head over to the kennel to meet the dogs and mushers and learn what it's really like to run the Iditarod.
Then get ready to mush! You'll take off across the frozen tundra, hearing the happy yips of the dogs as they do what they love. For about an hour, the dogs will pull you along some of the fun area trails, winding around the bi meadow, bounding over hills, and imagining what it's like to race from Anchorage to Nome in the famed Iditarod race.
Snowmobiling and Dog Sled Kennel Tour
Have the same amazing experience without the dog mushing. Snowmobile through the forests and up to the yurt, then meet the pups and the mushers. This tour is a little shorter, at 3.5 hours, but just as intimate and unforgettable as the other one.