How to Travel to Alaska in November
November can be a challenging month to travel to Alaska. It's a time of increasing darkness (in Anchorage, the month starts out with about 8.5 hours of light a day and ends with just 6) and a time when hibernation sets in for both bears and humans alike. And despite the cold temperatures, there probably won't be enough snow for winter sports until at least the second half of the month. Plus, many of the famous tourist attractions are closed for the season, and it can be tough to spot wildlife.

Of course, with fewer travelers in November, you'll have more space for yourself, and you'll find lower prices. And once there's enough snow, Alaska starts coming alive again: The world gets brighter, and kids of all ages start heading outside with sleds, skis, and snowboards.
Key Details
The temperature isn't as cold as it is in January or February. In early November, the high in Anchorage hovers around freezing and drops to around 25 by the end of month.
What about the darkness? Alaska's northernmost city, Barrow, doesn't see the sun for six weeks in winter. But in Anchorage this month, sunrise is around 9:45 a.m., with sunset coming at 3:50 pm by the end of the month.

The big upsides of November: You'll see increasing amounts of cheery light displays, and there are plenty of lit trails around town for a winter hike or ski. Plus, the darkness means it's easier to see the famed northern lights!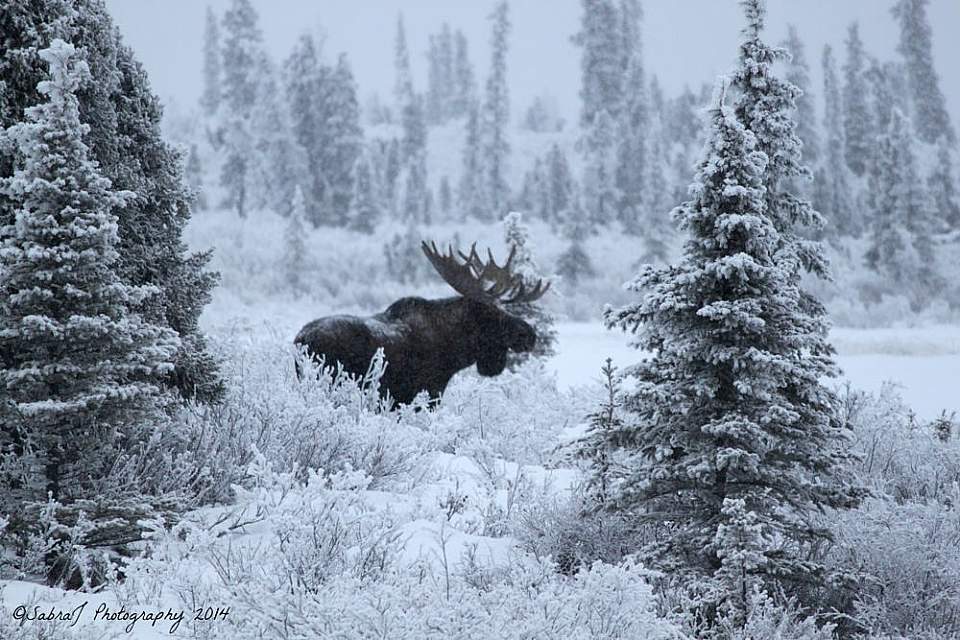 Seeing Wildlife
In the winter, it's easier to spot moose among the leafless trees, where they spend most of their time eating. Ravens are ubiquitous in winter, and you'll find these opportunistic omnivores near dumpsters or anywhere else with free food. You won't, however, see bears, as they enter hibernation mode in the fall and don't emerge until spring.
What to Pack
Once you know how to layer—using synthetic materials that wick away moisture—you're ready for a winter trip to Alaska. November is not the coldest month, but it still deserves some thermals. If you don't already have winter wear, consider renting through Anchorage Outdoor Gear Rental & Outfitters, which carries everything from base layers to outerwear and snowshoes to sleds. Here are more details on what to wear in winter.
Things to Do in November
Anchorage
Go Outside
Get Cultural
Other Cool Stuff
See local wildlife. Check out the The Alaska Zoo. Starting the Saturday after Thanksgiving, the zoo is lit up with colorful Christmas light displays from Thursday to Saturday.
Ride the rails. Take the Aurora Winter Train to see the snowy backcountry on a weekend trip to Talkeetna or Fairbanks. The train heads north on Saturday and returns to Anchorage Sunday. (Or you can ride one way to Fairbanks, spend a few days, and fly back with RavnAir).
See local hockey. Take in a University of Alaska Anchorage Seawolves hockey game. Wear yellow and green if you've got 'em!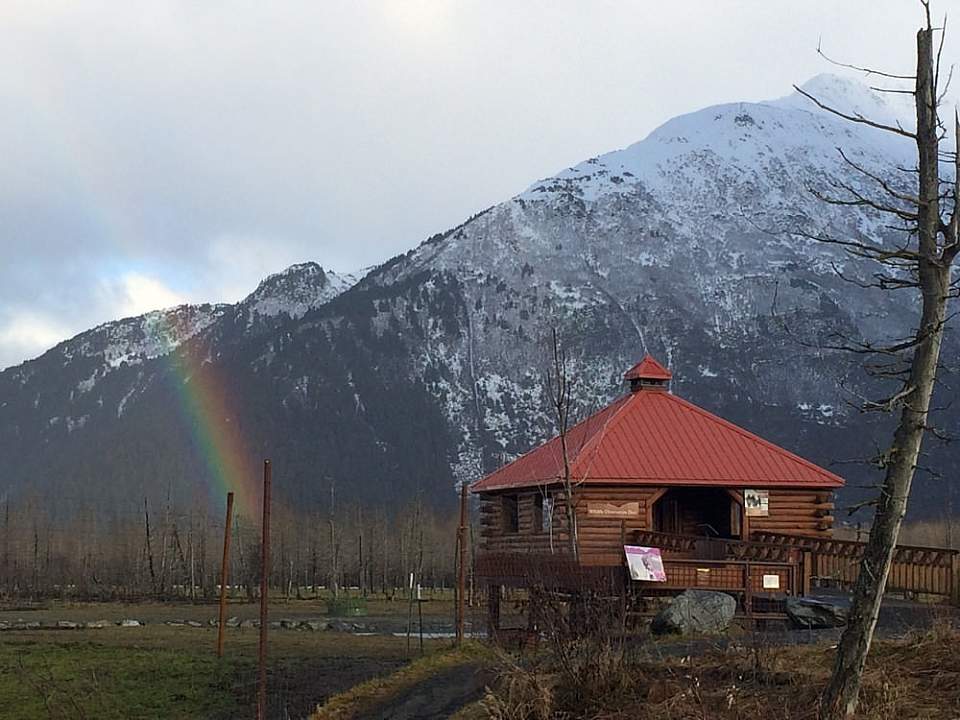 Seward
Meet marine mammals. Tour Resurrection Bay by boat with Seward Ocean Excursions or visit the Alaska SeaLife Center to see seals, sea otters, and more.
Go adventuring. Get out there with guided sea kayaking, camping, and snowshoeing.
Girdwood
Portage
Talkeetna
Denali
Chill out at a free campground. Riley Creek campground is about 1.5 miles from the Science Center; just come prepared, as the average low is a chilly minus-3 degrees!
Fairbanks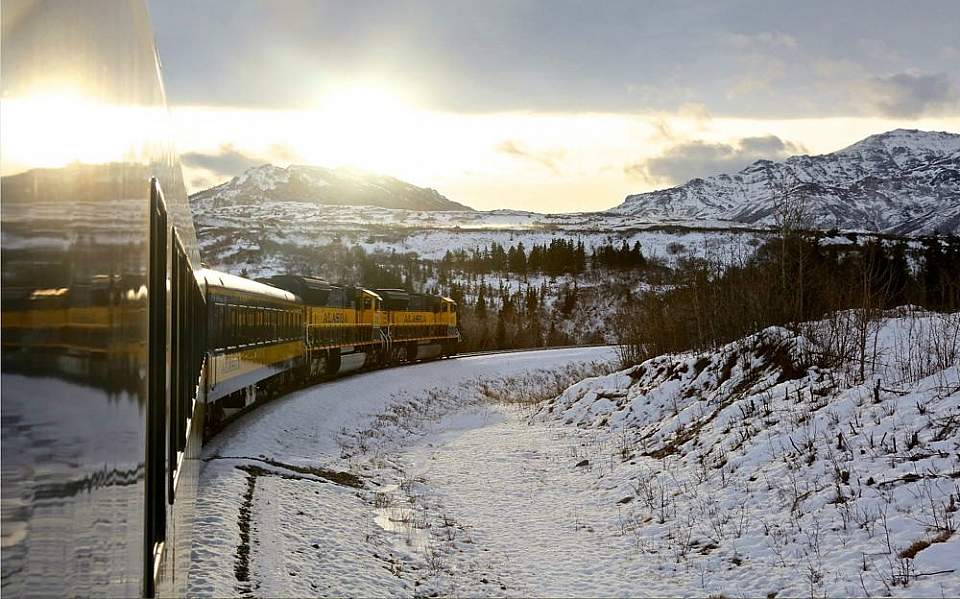 Homer
Catch a king. Take a charter to fish for king salmon and halibut in Kachemak Bay.
Enjoy winter sports. Skiing and snowmachining are favorites if there's enough snow.
Take in a live performance or art show. Check the Homer Arts Council calendar.
Get back to nature. Learn about the area's natural history at the Pratt Museum and the Islands and Oceans Visitor Center.
Solve a murder! A new Homer mid-November tradition is the fun and intriguing Land's End Resort interactive Murder Mystery.​
Juneau
Learn the history. Stop at the Juneau-Douglas City Museum for a better understanding of Juneau's cultural heritage and visit the Alaska State Museum.

Find solitude and inspiration. Visit the Shrine of St. Therese, north of Juneau. Stroll peaceful trails and even stay the night in a cabin.
Learn about salmon. Make an appointment during the week to visit the Macaulay Salmon Hatchery and see its saltwater aquariums.
Sing your heart out. Or just listen at the Thursday night Open Mic at the Alaskan Hotel & Bar.
Haines
See bald eagles. There's no better time of year to visit the Chilkat Bald Eagle Preserve, where thousands of eagles gather to feast on salmon. Go mid-month and check out the Alaska Bald Eagle Festival.