There's no better place to get a grasp on Alaska's history—really, its many histories— than by visiting the Anchorage Museum at Rasmuson Center. The state's largest museum is truly a world-class experience, offering a compelling overview of Alaskan history, art, culture, and science. Get the dirt on the gold rush, learn how Alaska's earliest people survived sub-zero temperatures, see the result of North America's biggest earthquake, and much more. It's fascinating fun for the whole family.
Alaska's History & More
Right downtown, the Anchorage Museum tells the story of the north—from Alaska's history, art, and culture to the wonder and challenges of living in Alaska. This overview is the perfect way to begin your Alaskan experience. Start with over 600 objects from Alaska Native cultures, on loan from the Smithsonian Institution, that bring the state's varied indigenous cultures to life. Artifacts include ceremonial masks, battle armor, and waterproof clothing made from seal intestines. Watch short films and see photographs that show what being Alaska Native means today, and how traditions are being carried into the future.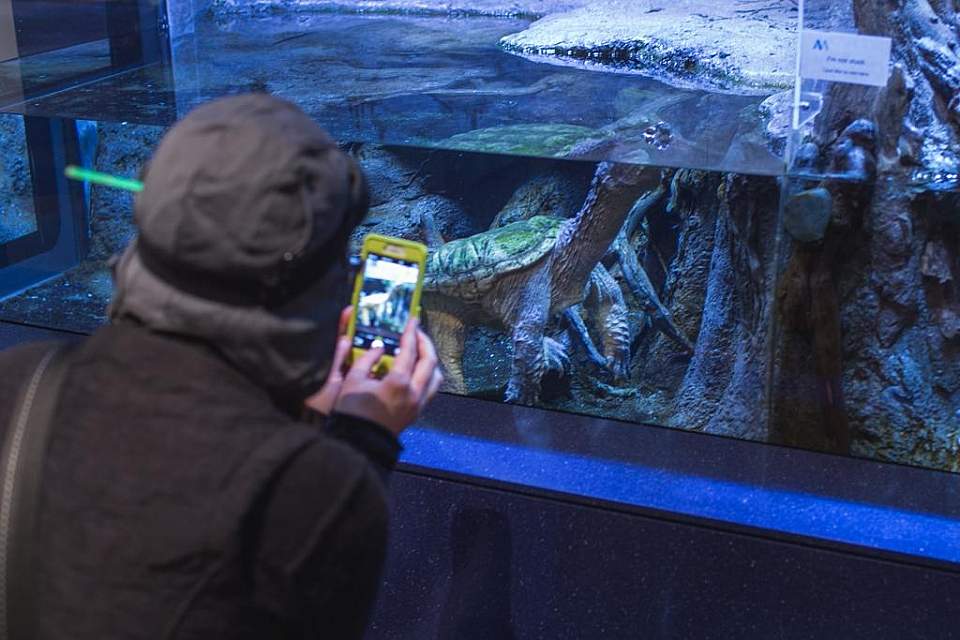 The museum—which officially opened in 1968—is also a hands-on discovery center that's perfect for children. The 80 kid-friendly science exhibits in the Discovery Center include a sea life tank and small planetarium, where you can see winter's Northern Lights even in summer.
Plan Your Visit
You could easily spend four hours enjoying the museum, but even two hours will let you see the highlights. In summer, take one of the free daily tours led by engaging docents, watch demonstrations in the science center, and on Tuesdays grab lunch from a food truck and have lunch on the lawn. Year-round, you'll find scientific and culture presentations with book signings, evening events, classes, and workshops. And there's always a revolving exhibition or two.
One spot not to miss: the Rasmuson Wing. This new area, which opened in 2017, is named for the Alaskan family that helped create the museum and whose members have been a driving force behind its success. The new wing massively increased the space available to display the museum's impressive collection in the Art of the North, which combines indigenous works with other traditional, modern, and contemporary works, making for a compelling—and very Alaskan—narrative.
Permanent Exhibits
Living Our Cultures: At the Smithsonian Arctic Studies Center, this is the largest and longest running of any Smithsonian institution loan anywhere in the world.
Alaska Exhibition: Hear the story of Alaska through multiple perspectives in an engaging, interactive way. Explore 360-degree views of popular Alaskan hot spots or build your own community on a huge screen by adding in people, symbols, structures, and animals.
Art of the North: This contemporary art gallery is filled with art and sculpture from iconic Alaskan artists.
Dining & Shopping
Muse: Bountiful, hearty, healthy food – Alaska Style
Anchorage Museum's full-service restaurant features menu offerings from small bites to full-course meals. Casual with a contemporary vibe.
Atrium Café: Coffee bar with snacks, desserts, and quick bites, as well as coffee, wine, and beer.
Store: This is not your usual museum store. They work with local, native artists to carry unique items that spark a sense of wonder—things you simply can't find anywhere else in the state. Shop for locally made contemporary jewelry, Alaska Native carvings, museum-designed shirts, hydroflasks, ornaments, Qivuit and silk ties with Southeast Alaska designs, books about Alaska, kids' toys and puzzles, and much more.