Photo Credit: Ed Boudreau
Getting There
| | |
| --- | --- |
| Anchorage | 0.5 |
How Long to Spend
1 - 2 nights
Chugach State Park is one of the most accessible and spectacular natural areas in the country. It delivers full-bore Alaskan adventure only minutes from the amenities of Anchorage. You'll find dozens of convenient recreational opportunities, often adjacent to parking with well-maintained trails and facilities.
Favorite Activities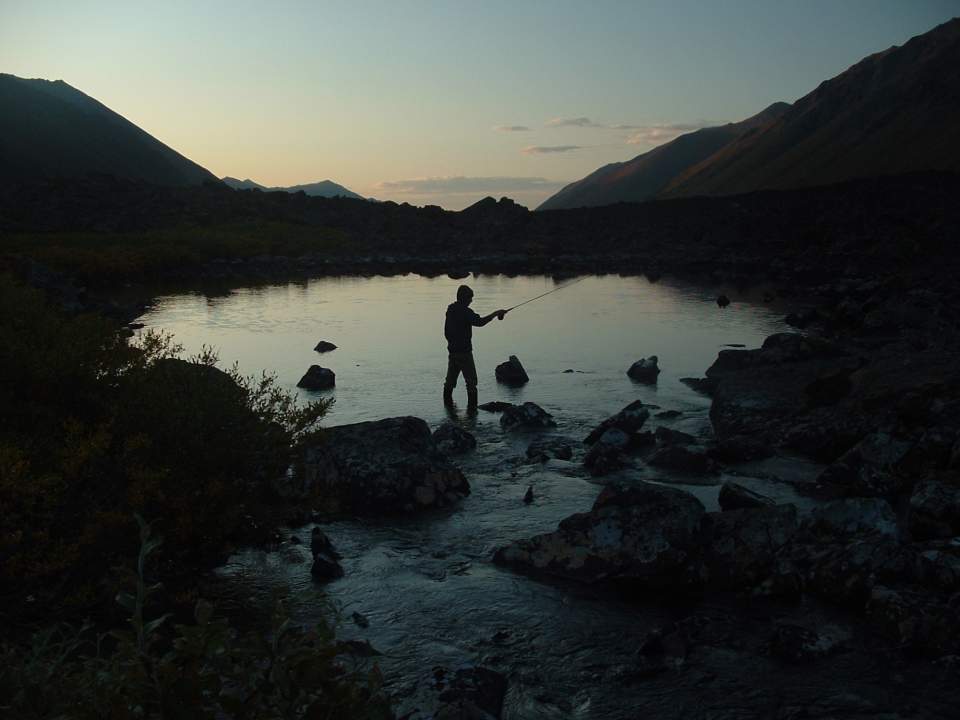 Chugach State Park is a day-trekker's paradise, with more than 280 miles of maintained trails for hiking and biking embarking from more than a dozen major trailheads spread from one side of Anchorage to the other. Another 110 miles of routes open in winter to skiing, snow machining, and fat tire biking when there's sufficient snowfall. Add in the 28 miles of paddling in Eagle River Valley, plus the boating potential of eight-mile-long Eklutna Lake, and you've got just about every kind of outdoor travel mode covered.
You'll find dozens of two-to-five mile excursions suitable for families or visitors out for a low-key encounter with wild Alaska. For those seeking more challenge, the park features many popular trails, some forming loops, that will take most of the day to complete. There are also several epic, multi-day treks that traverse wilderness valleys and mountain ridges, and require expert backcountry skills.
Looking for a guided option? Contact Traverse Alaska. They offer custom day hikes, backpacking, packrafting, and more.
Don't want to hike? The park features several postcard ready overlooks and spectacular natural features that can be reached over flat, paved trails a few minutes walking from the parking lot.
In August and September, the park explodes with a crop of blueberries, with pickers scrambling myriad routes and swarming open slopes with buckets and baggies. Anglers can find Dolly Varden and rainbow trout in Eklutna and Rabbit lakes up in the mountains, or pursue migrating salmon in Indian, Bird and Penguin creeks along Turnagain Arm close from the Seward Highway.
Wildlife viewing can be intimate and world-class—Dall sheep perched on cliffs at Windy Corner beside Seward Highway, a dozen bull moose roaming Powerline Pass during the fall rut, bald eagles soaring over Turnagain Arm during fish runs.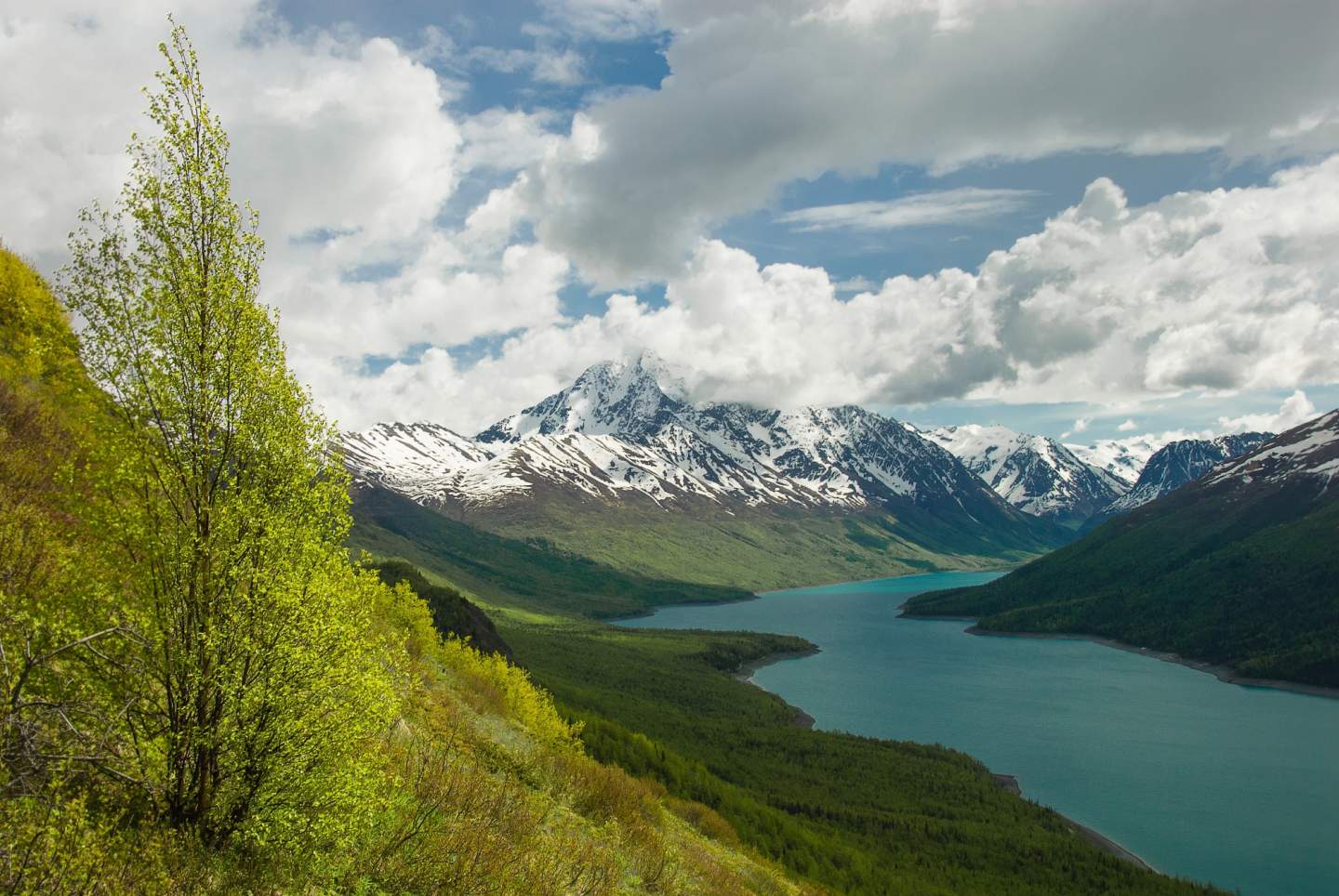 Four Quick Ideas to Start Exploring!
Campgrounds & Public Use Cabins
Three official front-country campgrounds—Eklutna, Eagle River and Bird Creek—are very popular with families and people traveling by RV. The park also features four public use cabins on or near Eklutna Lake, and two public use cabins inside Bird Creek Campground along Turnagain Arm. The more adventurous can rent bunks and sleeping bays in the Serenity Falls backcountry hut, 12 miles south on the trail system beyond Eklutna Lake, in a remote valley overlooking a 700-foot waterfall. Backpackers and mountaineers regularly venture on multi-day trips into the backcountry, too, following leave-no-trace wilderness camping principles.
More About Chugach State Park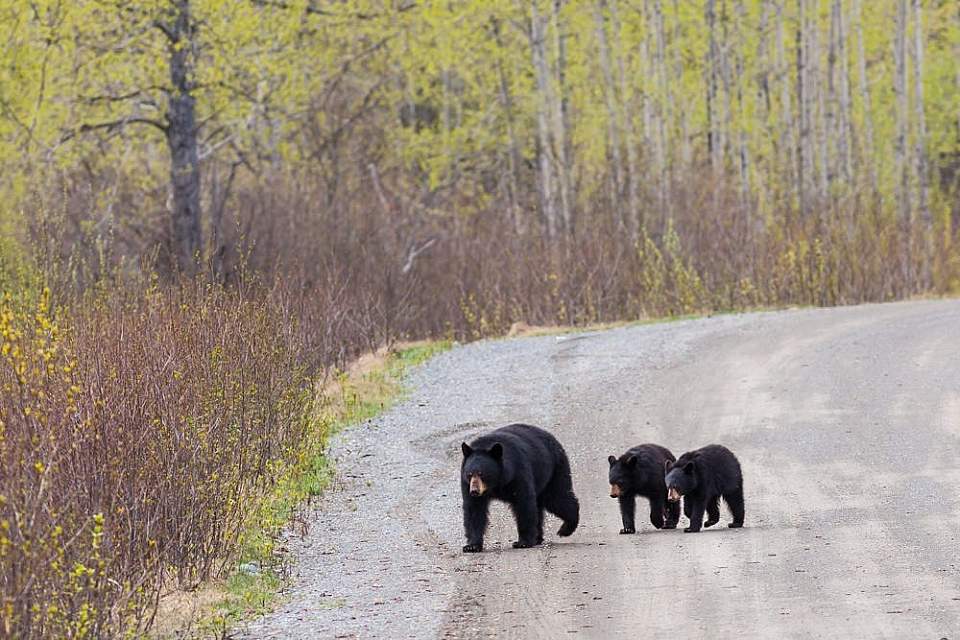 The half-million-acre park—among the four biggest state parks in the country—looms above the Anchorage Bowl in a stunning mountain front. (Just look east!) It stretches from suburban neighborhoods to remote glaciers still gouging fiords from bedrock. It ranges from the tidal Turnagain Arm with beluga whales and migrating salmon to craggy mountain valleys that are home to bears, moose and wolves. Its natural diversity is unusual even in Alaska, with nine distinct environments. They include the furthest north reach of the Pacific Northwest's temperate rain forest, a boreal spruce-birch woodland covering foothills and river bottoms, and a vast alpine realm of tundra, rock and ice.
This geography makes the park a microcosm of what makes Alaska great. Between mud flats at sea level and 31 different mile-high peaks, you'll find lakes, rivers, glaciers, boulder fields, thousand-foot cliffs and waterfalls. Trek a few miles into the backcountry, and you'll discover pristine valleys where humans rarely pass, where it's as rugged and wild as it gets.
And yet, even with all that untracked terrain deep inside the park, most trailheads are a short drive from Anchorage accommodations. This remarkable accessibility offers travelers a unique opportunity. You can spend hours on an Alaskan outdoor adventure—and then easily end the day with wholesome dining and comfortable lodging in the big city.
Getting Here
You will likely need a vehicle to reach most Chugach State Park destinations. The park forms the eastern half of the entire Anchorage municipality—beginning roughly seven miles east of downtown—and does not have a single main entrance. The driving distance between a remote trailhead near the park's northeast corner on Knik River Road and popular Seward Highway pullouts ideal for watching the bore tide on Turnagain Arm spans at least 65 miles. There are dozens of different access points, trailheads, campgrounds and facilities in between. (A shuttle does offer limited transportation between downtown and the Glen Alps trailhead and overlook during summer.)
Things to Do in Chugach State Park