Photo Credit: Kennicott Wilderness Guides Glacier Hike & Ice Climb
1. Visitor Centers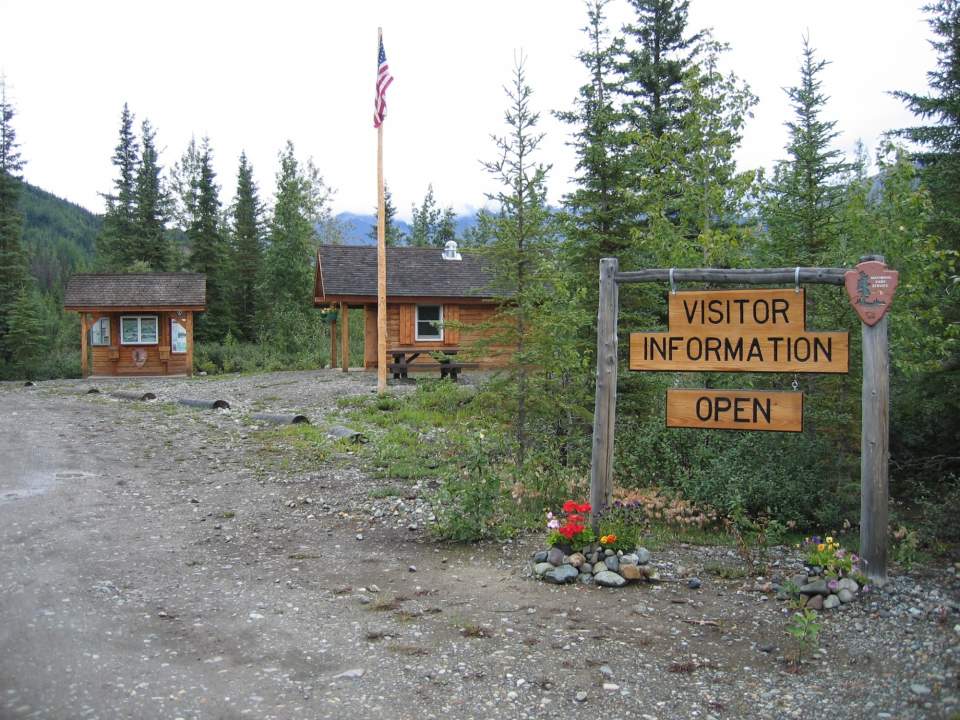 Welcome to America's largest national park! This mammoth protected land—a whopping 13.2 million acres—requires multiple access points, which is why you'll find several visitor centers.
Copper Center. At the park's main visitor center, you can explore the bookstore and theater, then stop in next door at the Ahtna Cultural Center for some insight into the Alaska Natives from this area. Finish your visit by walking one of the short hiking trails, like the half-mile loop that includes an overlook of the stunning Wrangell Mountains. You can even opt for a guided walk led by a park ranger.
McCarthy Road/Kennicott. The Chitina Ranger Station is set in a log cabin and shows a film about the area. The McCarthy Road Information Station isn't staffed, but you can stop in for current conditions and notices. The Kennecott Visitor Center, in the historic mining town of Kennecott, is staffed and offers maps, as well as ranger-led talks and walks.
Nabesna Road. Stop by the Slana Ranger Station for suggestions on things to do in the area, as well as road conditions.
2. Drive the McCarthy Road
Some people say this drive is the highlight of their entire trip to Alaska. If you do have the type of rental vehicle allowed on this 60-mile gravel road, consider taking this two- to three-hour trip. It follows former railroad tracks through dramatic, pristine wilderness with the chance to see swans, moose, grizzly and black bears, owls, eagles, and other wildlife. And at the other end, walk the McCarthy Footbridge into town.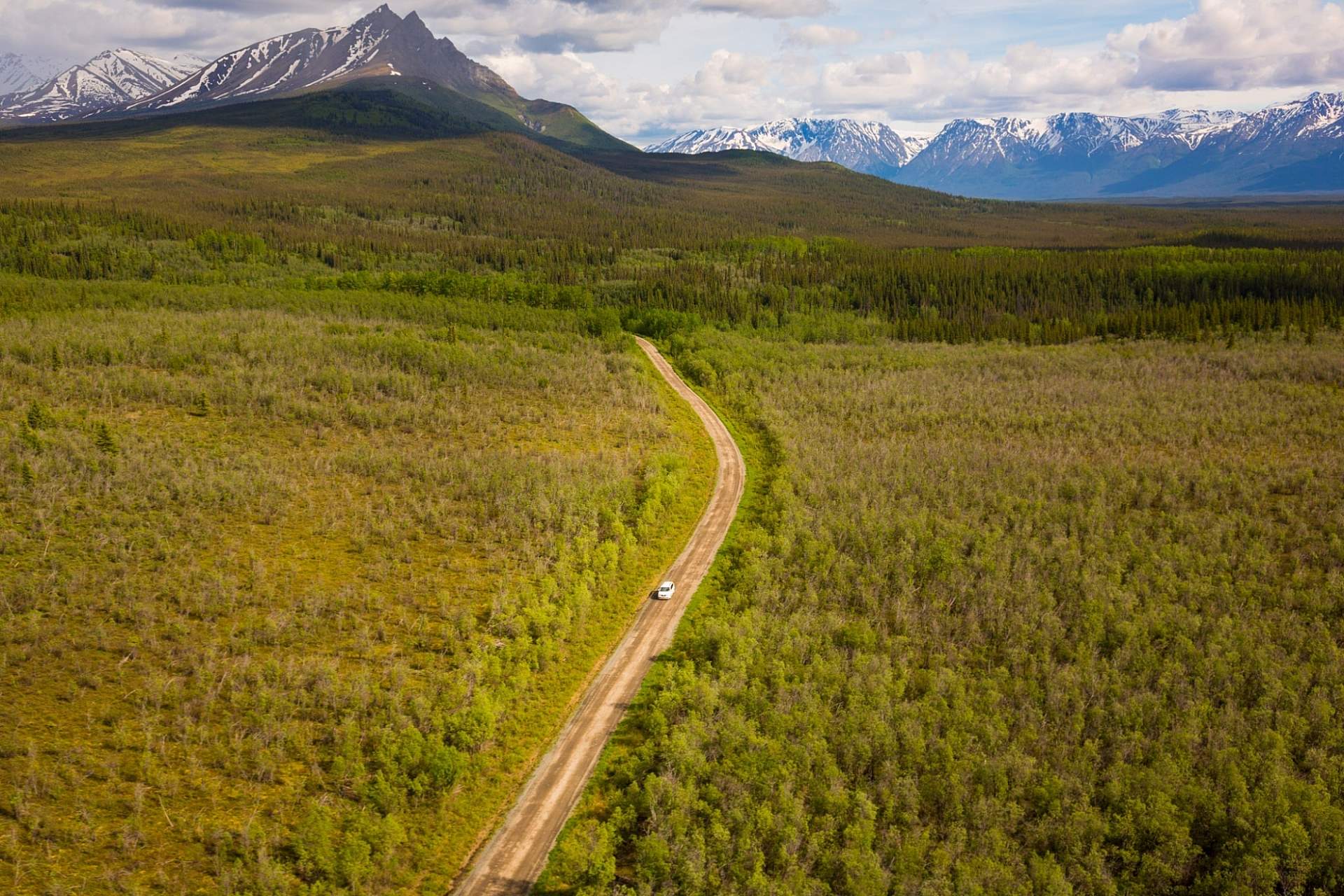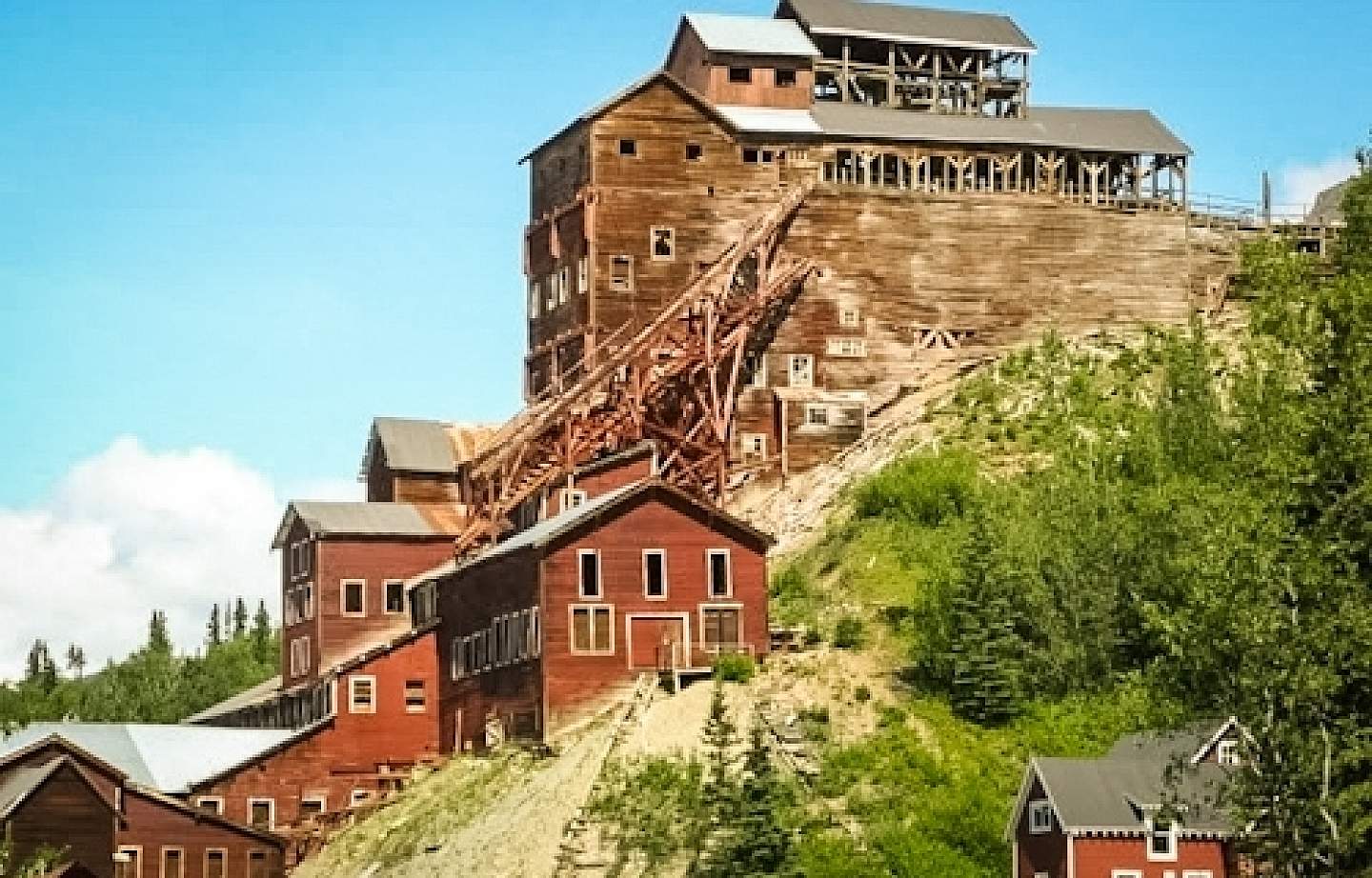 3. Explore the Kennicott Ghost Town
This is a truly unique place. You can get to the McCarthy/Kennicott area by driving the McCarthy Road or taking an air taxi from Chitina. Then explore the fascinating Kennicott Mine, a copper mining camp that was opened in 1903, shut down in 1938, and has been abandoned ever since. Go with St. Elias Alpine Guides and you'll even be allowed to walk inside the old buildings!
4. Drive the Nabesna Road
Tremendous views await you along the 42-mile Nabesna Road, on the north side of the park and one of just two roads that allows for park access. You'll pass stunning panoramas along the way, formed by some of the highest mountains in North America. While there's a mine at the end of the road, it's not set up for tourists; this drive is more about the journey than the destination.
5. Flightseeing
With the mind-blowing scale of this national park, seeing it from the air is really the only way to get some perspective on it. Also, it's quite an experience! Soar and see places like Bagley Ice Field, the largest non-polar ice field in the world; 14,000-foot Mount Wrangell Volcano, which erupted in 1930 and was last active in 2003; and the greatest collection of peaks over 16,000 feet, including Mount St. Elias, the second-highest peak in the U.S. (18,008 feet). Leave from Chitina and McCarthy/Kennicott with Wrangell Mountain Air or from Tok with Tok Air Service.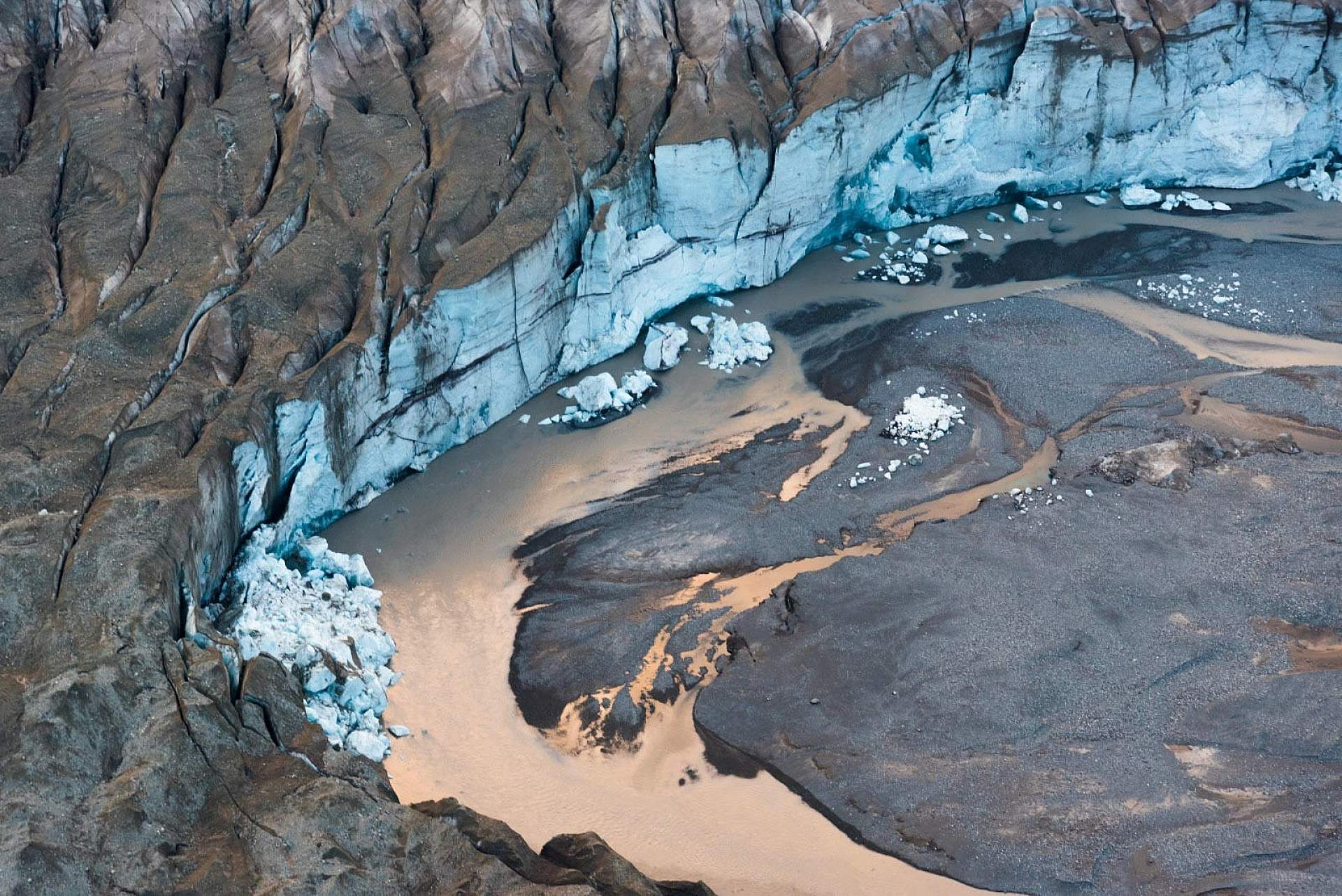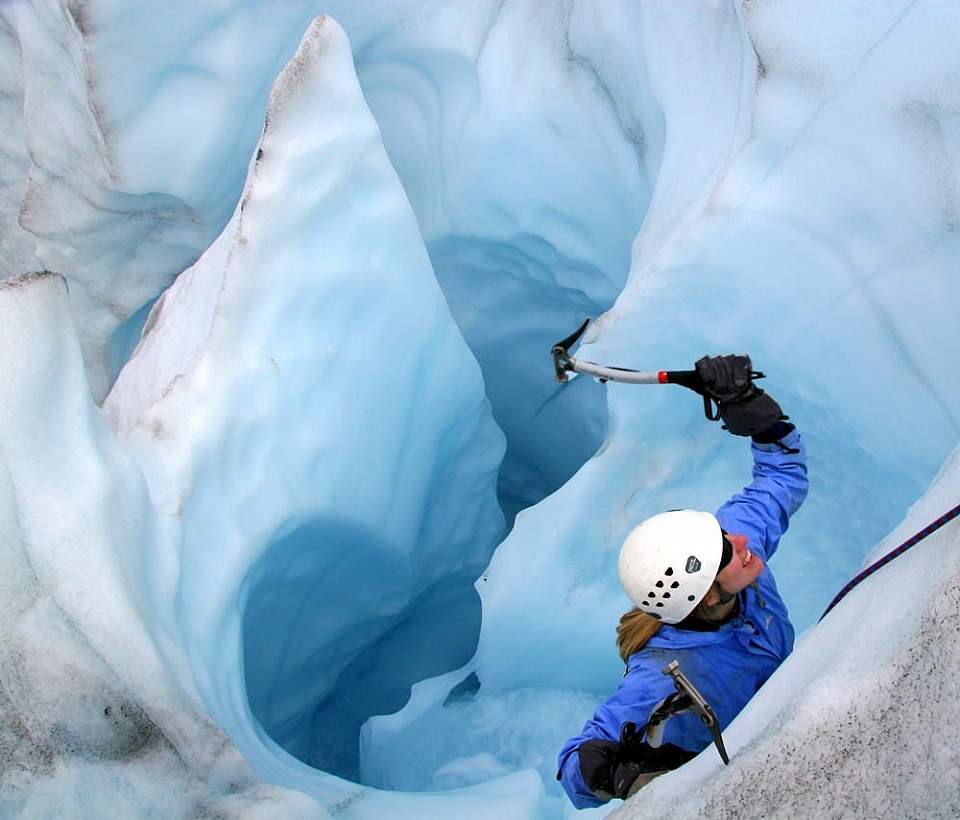 6. Hiking and Backpacking
From McCarthy/Kennicott, enjoy a day hike on the spectacular Root Glacier, or go ice climbing on it—no experience necessary! If you're interested in backpacking, the most popular treks use Skolai Pass as a basecamp; there, you'll get amazing views of Chitistone Pass, including the canyon and falls. For either, hire a guide; check out Kennicott Wilderness Guides and St. Elias Alpine Guides.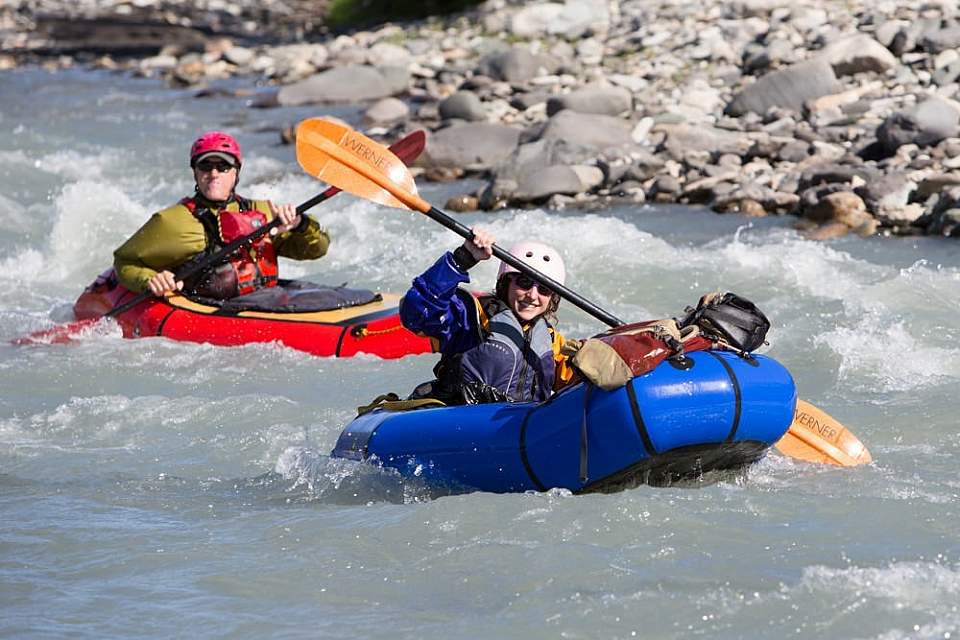 7. Rafting
As you might expect, the park area offers tons of rivers and many great spots to go rafting. And since the park only has two roads, exploring by river is one of the only ways to get deep into this pristine wilderness. If you're interested in a day trip from McCarthy, you'll find thrilling adventures on Kennicott Glacial Lake and down the Kennicott River. To really explore this amazing area, opt for an immersive multi-day rafting excursion, which can take you down the spectacular Nizina, Copper, or Chitina rivers.