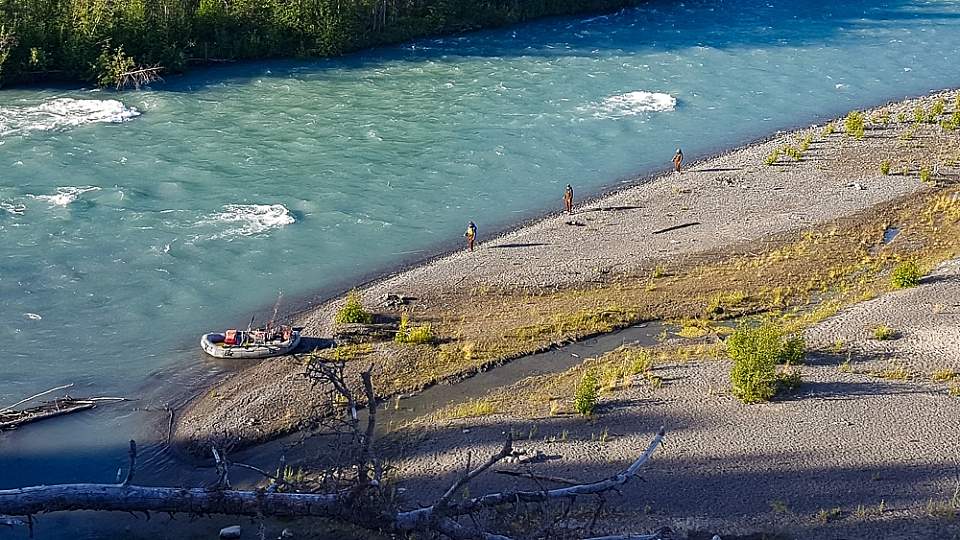 Enjoy the remote rivers of the scenic Copper River Basin—home of the famous Copper River red salmon and great Arctic grayling.
Experience a full- or half-day sport-fishing trip the way it was meant to be: with a relaxing visit to an uncrowded fishing hole. It's a fantastic opportunity to get away from the crowds of the Kenai Peninsula. Depending on the season, you can try for kings, sockeye, trout, or Arctic grayling, as you angle with fishing guides who know the ins and outs of these cold, glacial drainages. Ask about other fishing opportunities, too—windows are short for some trout species, but you might time it right.

Full-day trips cover around 14 miles of river. You'll meet up around 4:30 a.m., put-in, and begin your float fairly quickly—with all the tools you need to catch fish. Your guides will fillet your fish on the river and help you arrange to get it commercially vacuum-packed and shipped back home. If the fish aren't biting that day, you're guaranteed to come back with a great story of a day on the river in wild, scenic Alaska!
Half-day trips give you 4–5 hours on the water and cover about 5 miles of river. These are perfect if you're on the road to other destinations; you can still experience fishing the Copper River Basin without spending a full day and night in the area.
You'll travel by raft or raft or jet boat, and you can get your fishing license at their store in Copper Center. Lunch isn't included so pack your own (as well as snacks!).
Here are the options:
Gulkana River
A "National Wild and Scenic River," the Gulkana offers excellent fly-fishing opportunities for beginners and enthusiasts to fish for sockeyes, kings, rainbows, and grayling. (Half-day and full-day options.)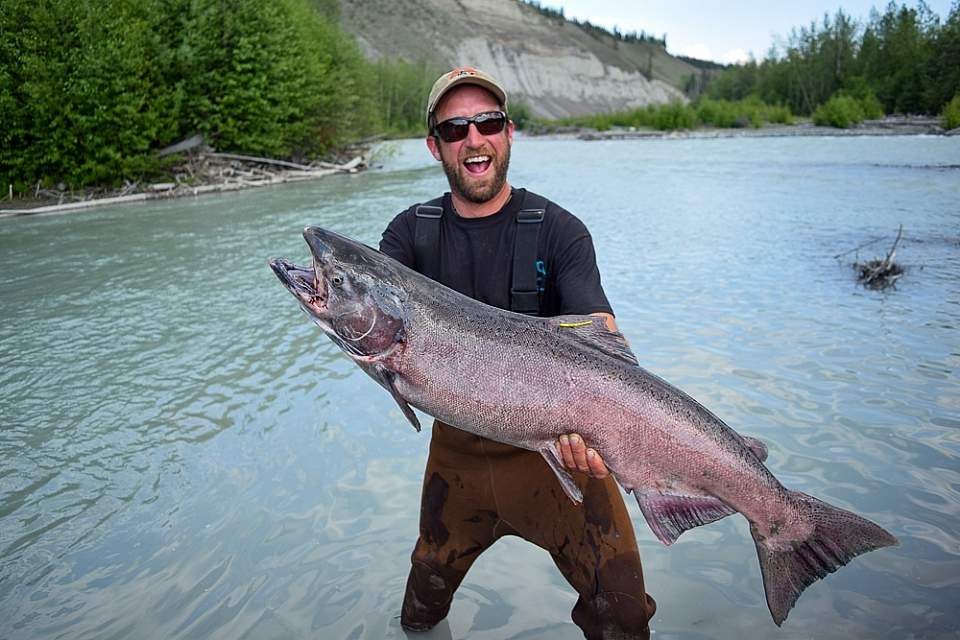 Klutina River
One of the best king and red salmon fisheries in the Copper River Basin, due to the remoteness and lack of fishing pressure. This 14-mile run offers the unique chance to catch a large king. (Half-day and full-day options.)
Tonsina River
Whitewater rapids deter a lot of anglers, but with your experienced guides, you'll enjoy this remote and low-pressure fishing experience. The fast, glacially fed drainage boasts king, red, and silver salmon on a 23-mile run. Add even more adventure with an extended 2-day version of this trip, allowing for more fishing and chances to see wildlife. (Full-day or 2-day only.)
About Copper River Guides
Owner Brandon Thompson has been guiding the Copper River Basin for 15 years and operating his own business since 2015. It's a truly local company that offers unforgettable fishing, rafting, and jet boat river trips; they also sell tackle and handle fish processing in Copper Center. Plus, you'll be going with expert guides—many with 10+ years of experience—who focus on safety and the satisfaction of their guests. Travel with them and experience the beauty of this magical area.