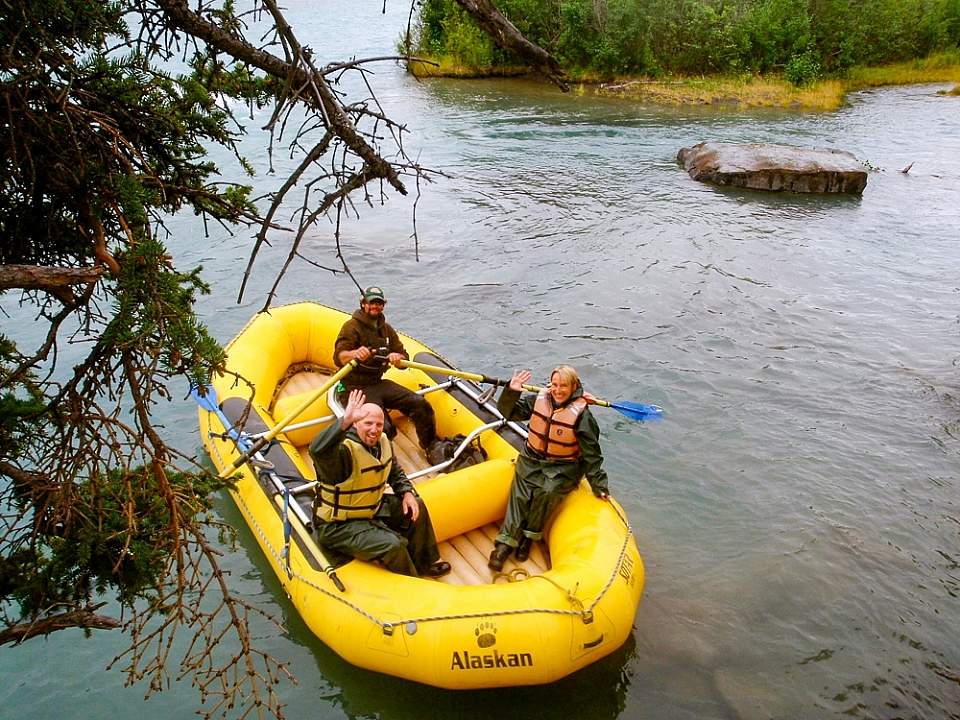 Exploring the rivers of Copper Center, around 4 hours from Anchorage and right on the edge of gorgeous Wrangell-St. Elias National Park, brings opportunities for everything from mild floats to Class III and IV rapids. Since the Copper River Basin is a little more remote than other areas, you'll be able to truly appreciate the wilderness as you enjoy a relaxing day on the water. And you'll leave with some great stories about Alaska. Here are your options.
Scenic Wilderness Rafting
For the mildest of floats, choose the 3-hour Scenic Wilderness Rafting excursion. This relaxing trip on the Copper River showcases the beauty of this remote and rugged area, with opportunities to see eagles and maybe even bear and moose. Your guides will entertain you with stories about living in Alaska's backcountry, and you'll see fish wheels and subsistence fishing. Another unique stop gives you the chance to access America's largest national park, Wrangell-St. Elias, right from the riverbank. You'll explore Mineral Creek, a meadow where you might find fossils.
Whitewater Rafting
For a little more river action, try the 3-hour whitewater rafting excursion, which is safe and fun for ages 10 and up. This light-duty whitewater ride is a favorite for many, with Class II to IV rapids proving fun for both first-time and experienced rafters. Learn about local Gold Rush history, and keep an eye out for wildlife.
Multi-Day Rafting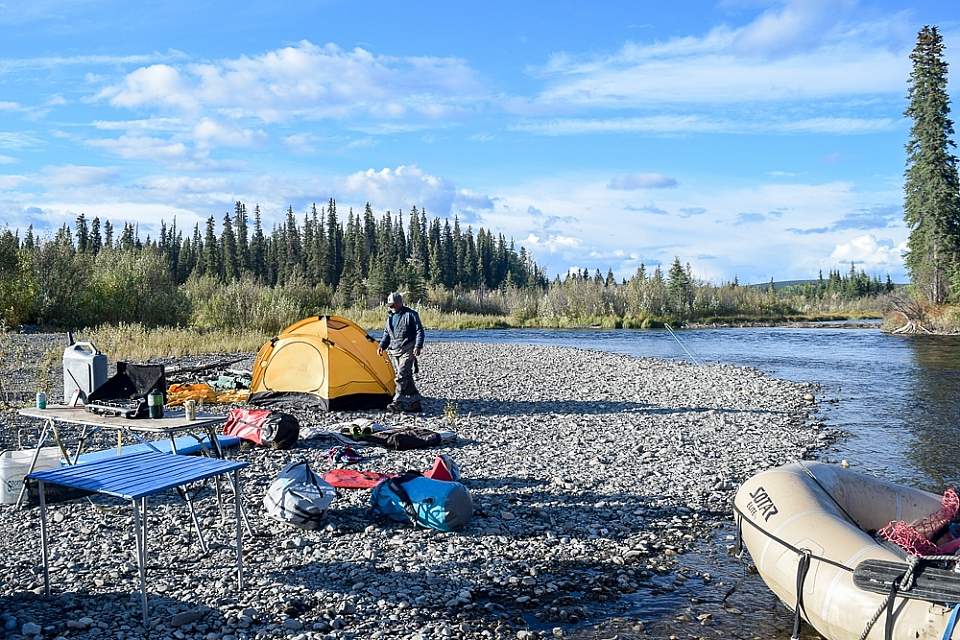 To truly immerse yourself in the Alaskan wilderness, spend a few days. Choose from a variety of amazing rivers and trips. For example, you could opt to spend 5 days rafting the Copper River from Chitina to Cordova. Along the way, you'll explore Gold Rush history as you see remnants of the railroad that once serviced Kennicott Mine. You'll also experience Alaskan nature on a grand scale as you witness glaciers calving in the river and look for some of the biggest bears on the planet. Or maybe you're looking for world-class fishing; you can fly or drive in on your way to sampling the many rivers in the Copper River Valley. But whatever you're looking for, just ask and Copper River Guides will cater to your needs, including expert guides and all the gear and food you need (as well as all the cooking and cleaning!).
About Copper River Guides
Owner Brandon Thompson has been guiding the Copper River Basin for 15 years and operating his own business since 2015. It's a truly local company that offers unforgettable fishing, rafting, and jet boat river trips; they also sell tackle and handle fish processing in Copper Center. Plus, you'll be going with expert guides—many with 10+ years of experience—who focus on safety and the satisfaction of their guests. Travel with them and experience the beauty of this magical area.