Experience the thrill of the Alaskan wilderness! Choose from a wide variety of multi-sport tours led by passionate pros and have a trip you'll never forget.
The Experience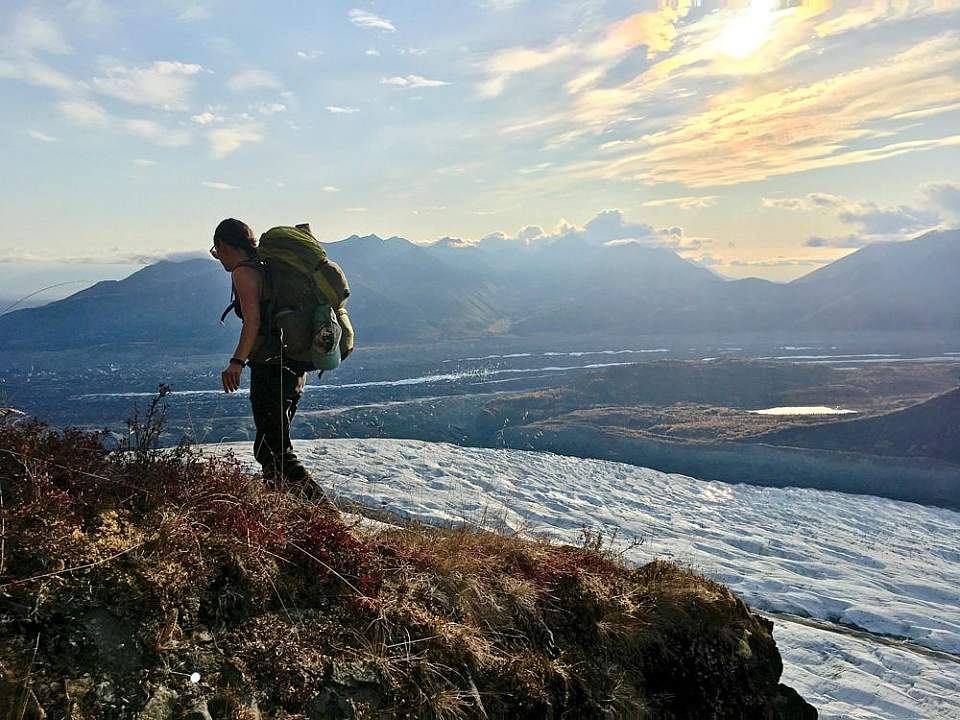 No matter the sport, St. Elias Alpine Guides gives you the chance to experience the Alaskan wilderness of your dreams. Take advantage of their multi-faceted and multi-sport offerings—along with a host of great guides. Founded in 1978, they have a long history of sharing the wilderness with travelers—whether the activity involves hiking a glacier, backpacking, rafting, skiing, or even doing some extreme mountaineering—there's something for everyone! You can also take advantage of the option to customize your trip—perfect for families or groups with a range of interests and abilities. No matter what you choose, you'll be matched with a knowledgeable guide who's passionate about the gorgeous Alaskan wilderness.
The Tours
Kennecott Mill Town Tour
This wilderness town—once home to a bustling mining operation—was left abandoned some 100 years ago, and everything, including the machinery, has been preserved just as it was back then. Now you can tour the town with an expert: St. Elias Alpine Guides was granted special permission to take travelers not only around the town, but also inside the buildings. Experience the eerie feeling of walking around these abandoned buildings, and hear what life was like for those who worked and lived here. You'll learn some of the stories of these larger-than-life characters and come away with some great photos to show. This 2hr walking tour requires hiking a steep hill and climbing down ladders with handrails and ignites the adventurous spirit in all ages!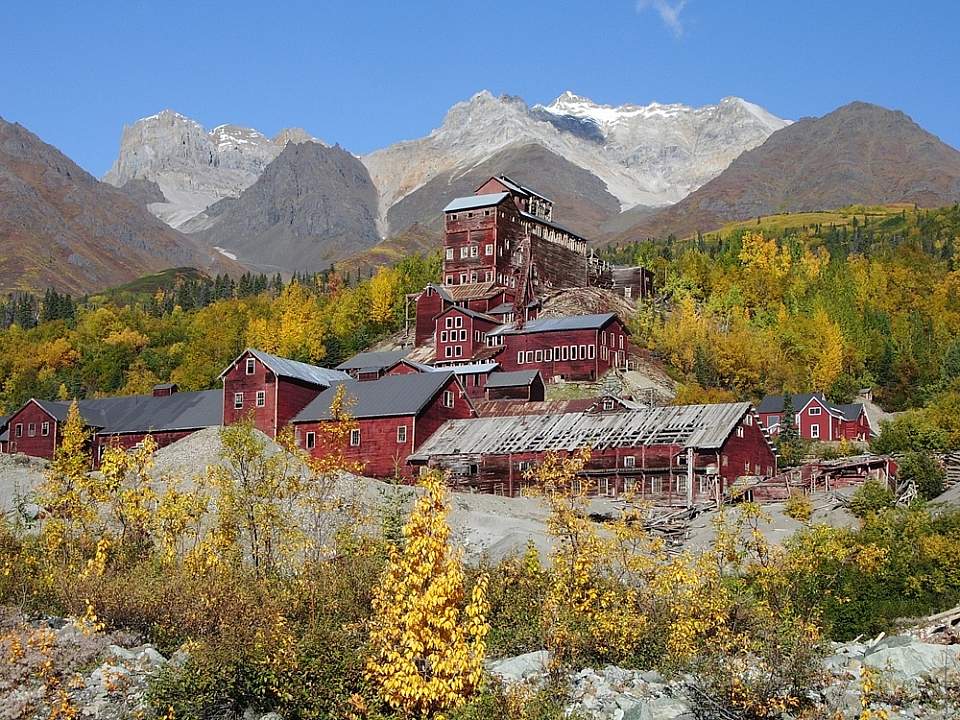 Glacier Trek Tours
Thanks to the fact that the Root and Kennicott glaciers spill right into town, it's easy to get to the ancient ice. And it's on these glaciers you'll find a fascinating wonderland of nature, with lots of ways to go exploring. It's truly a once-in-a-lifetime opportunity. Choose from a private tour (good for families) or a group tour. You can also choose a half-day option (and combine it with the Kennecott Mill Town Tour) or a full-day option (where you get to see many more of the Root Glacier's cool features, like the world's largest icefall outside the Himalayas). Here are a couple options.
Ice Climbing
No experience is necessary to take on the challenge of scaling the dramatic icy walls of a glacier in one of the world's most spectacular environments! Expert guides will be walking you through every step. You'll start off with a 2-mile hike to the Root Glacier, get fitted with the gear you need, learn some pro tips, and try your hand at this challenging but satisfying activity. You'll also enjoy views of the 7,000-foot-high Stairway Icefall as well as 16,390-foot Mt. Blackburn and other surrounding peaks. All climbs can be customized.
Ice Cave Exploration
Glowing blue walls of ice, walking deep in an otherworldly setting, touching the various textures of ice: This truly unique opportunity is your chance to see what's happening inside a glacier…without climbing. It's a strenuous half-day trip (though you can also add it to a private full-day hike) that will be one of the most memorable experiences of your Alaskan getaway!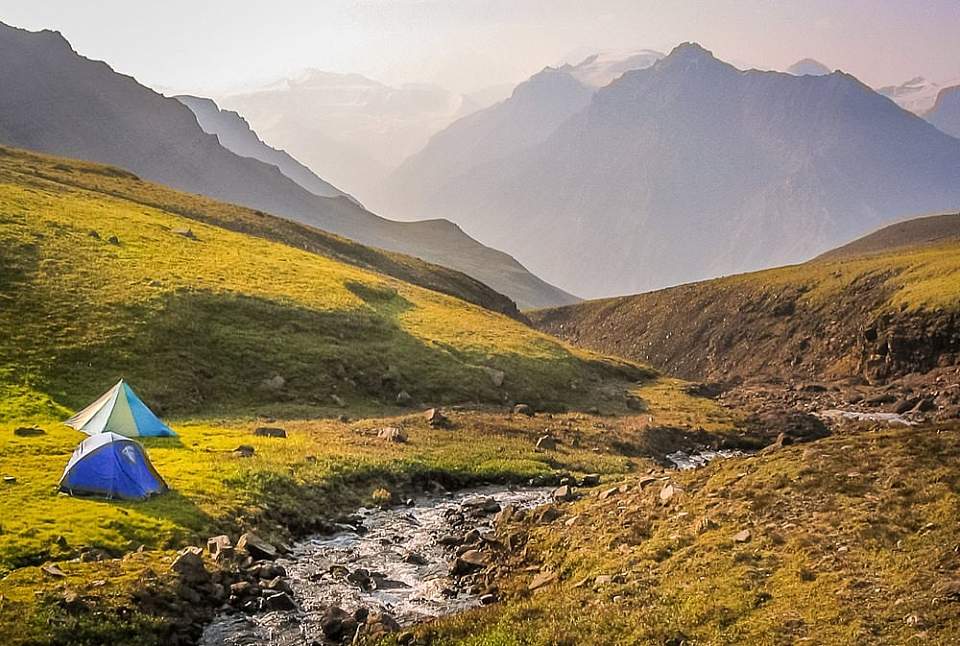 Backpacking Tours
Fly in and out of remote locations in this gorgeous national park and experience a real wilderness trip in the Alaskan backcountry—it's like stepping back in time. Sleep in a tent and wake up surrounded by the sights and sounds of Alaska. Different locations offer different landscapes, like rolling tundra, dramatic ice scenery, snow-capped peaks, glacier access, and more. On each and every trip, knowledgeable and professional guides will share their enthusiasm for the area as they lead you past some of the world's most amazing scenery. Choose from many itineraries, including these.

Skolai Pass Basecamp
This 4-day expedition visits the dramatic alpine tundra of Skolai Pass. You'll set up camp in this remote valley and then do day hikes to amazing views from Chitistone Pass. Keep an eye out for bears, sheep, and caribou as you take in the surrounding scenery, including glaciers, towering mountains, gorgeous wildflowers, and much more.
Glacier & Tundra Backpack Trip
Take a 4- or 5-day trip into the heart of the Alaskan backcountry in America's largest national park. You'll get a great sampling of the park's majesty through its massive glaciers, soaring peaks, and lush valleys. Sleep in the great outdoors and spend your days exploring everything from glacial pools to tundra-covered mountainsides.
Other Tours
Choose from a wide variety of tour options when you travel with St. Elias Alpine Guides. Rafting is a thrilling way to see the area, and you can choose a multi-day rafting experience or spend a full day going rafting and hiking. Into mountaineering? Climb remote and never-before climbed peaks surrounded by the stunning wilderness. Go skiing and take advantage of the fact that 35% of the parkland is covered in snow and ice. Or choose from a variety of other options, like fly-in hikes or fly-in kayaking, which allow you to experience the truly remote wilds of Alaska.