This Anchorage institution has a great slogan: "If you don't know furs, know your furrier." This furrier on 4th Avenue has been in business for more than 50 years, and they seriously know their furs, priding themselves on good quality and smart, personalized service. It's also a fascinating place to explore.
A Family Tradition That Keeps Evolving
The Alaskan fur trade dates back to the 1800s—that's what brought the Russians here—and this store was started by David Green, who arrived in Alaska in 1922 after having read Call of the Wild. The next generation— Jerry and Perry—took over in 1971, and Green's grandson, David, and wife Shani have been managing the business since 1997. They're fixtures in town, regularly sponsoring events such as the Fur Rendezvous and the Iditarod.
Contemporary Fashion Sense
Most travelers who come in to the store are drawn to the sheared mink or beaver pieces, from vests to full-lengths coats. But you can also find earmuffs, scarfs, headbands, hats, gloves, boots and even stuffed animals, blankets or capes.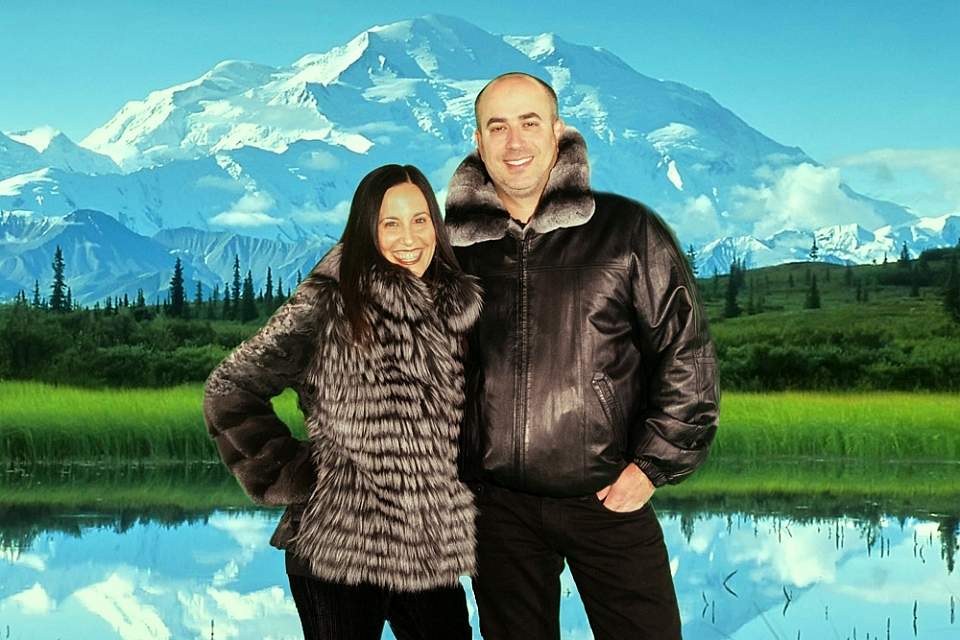 The designs range from very traditional to sleek and contemporary. Shani is a graduate of NYC's FIT (Fashion Institute of Technology) and she brings a designer's flair and intuition to the craft; she will work with a customer to find the best style and fit for them. The Greens recognize the fact that this can be a big-ticket item—and one that lasts for years and years—so they want customers to be happy with their purchase. And even though fur tends to be high-end, loyal fans insist that the store offers excellent value.
Explore the Fur Vault
The selection is huge: There are more than 3,000 items in stock at all times, with a huge vault that you can explore. The furs themselves come from Alaska and other parts of the world—such as Scandinavia and Russia—and come from mink, beaver, lynx, fox, sable and chinchilla, to name a few. From coats to slippers— everything is still made by hand. Meanwhile, don't forget to check out the wall of fame, featuring the celebrities who have bought furs here.
Upgrade Your Old Coat—or Get Really Creative
They can also bring new life to older pieces: If you have a jacket with a hood, they can add a ruff to keep the wind and cold off. Or, you can bring in an old fur coat to be repaired, or repurposed into something else—like a blanket—so that a treasured piece can last for another generation or more.