Photo Credit: Tiny Gallery
In his speech to persuade Congress to purchase Alaska in 1860, William Henry Seward spoke of its riches: gold, timber, jade, furs, fish. Many of today's most popular art objects and souvenirs are made of the very materials Seward talked about nearly 150 years ago. The unique crafts produced in Alaska come from the earth and capture the spirit of this wild, untamed country. Here are the places to find what you'll want to bring home:
North of Anchorage Shopping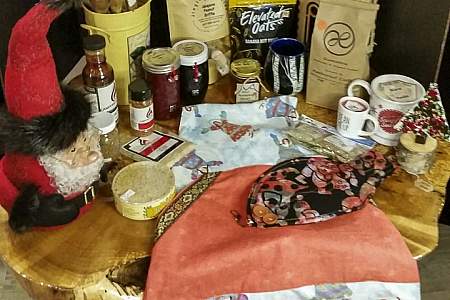 This unique mar­ket is locat­ed in Wasil­la, about 60 miles north of Anchor­age. You'll find cre­ations of over 80 Alaskan artists and chefs that make for per­fect sou­venirs or gifts for friends back home.