Bringing the right gear for a vacation in Alaska can seem daunting. This independent store, in the Spenard area of Anchorage, offers both an affordable way to buy anything from rain pants to a mountain bike once you get here—as well as an efficient way to sell that same gear when it's time to go home. Essentially a consignment store, Hoarding Marmot lets folks buy and sell gently used gear—the ultimate in good recycling.
Come For Crampons, Bikes and Hiking Boots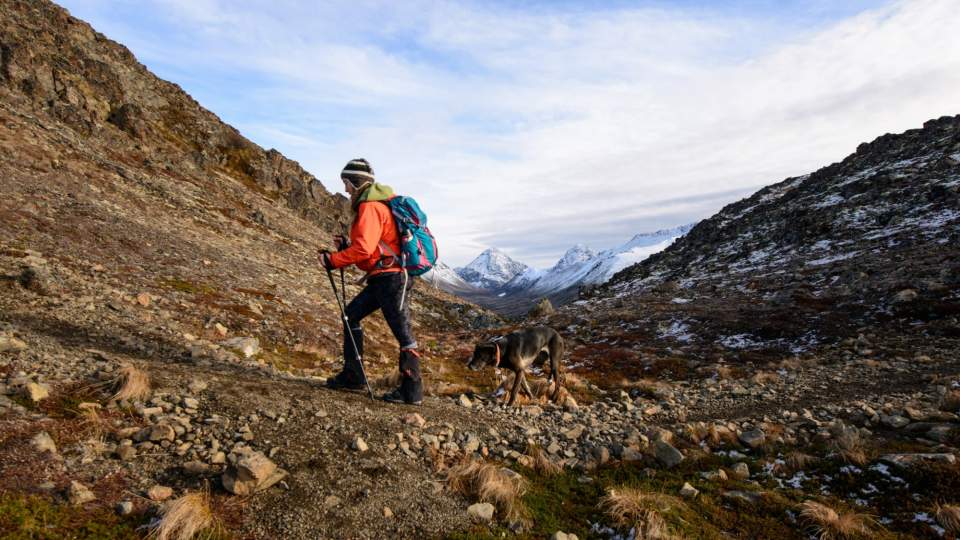 This is a great place, for instance, to buy everyday gear such as running shoes, trail shoes and guidebooks, whether you intend to engage in just five-minute walks at pull-outs along the Seward Highway, hike Flattop or embark on a multi-day trip. After all, you often don't realize what you need in Alaska until you get here, so you might find the perfect jacket to keep the chill off during your Kenai Fjords boat tour, or a better weight of hiking clothes for Anchorage hikes or Denali. Prices are pretty tempting, too: lightly used hiking boots, for instance, cost just about $50—$60.
This is also a great place to buy gear for mountaineering—like climbing boots, crampons, ice tools, or extreme-cold-weather clothing. The store also has a deep inventory of new and used bicycles (from mountain bikes to fat tire bikes), sleeping bags, and camping stoves.
And, you can browse the inventory online! All new inventory is available to browse, and a wide selection of the used inventory makes it onto the website too. Filters make it easy to narrow down your search to find the exact item you're looking for. Shipping and curbside pick-up are available.
Winter Rentals
Whether you're a local looking to try a new style of ski before purchasing, or visiting Alaska to hit the slopes, the local experts at The Hoarding Marmot can recommend the best gear for your expedition. They have snowshoes, cross-country, downhill ski, and backcountry ski packages.
Sell Off Your Gear Like a Local
Before you head home, you can bring back gear to the store, perhaps including pieces that you bought at home and brought to Alaska. Just make sure that any clothing items have been thoroughly cleaned, and check the store's website for items that they are especially in need of (or don't want now), based on the season. Assuming that your gear is in some kind of demand, you'll get your consignment check back at home once the pieces sell.
Launched by an Eco-Minded Outdoor Enthusiast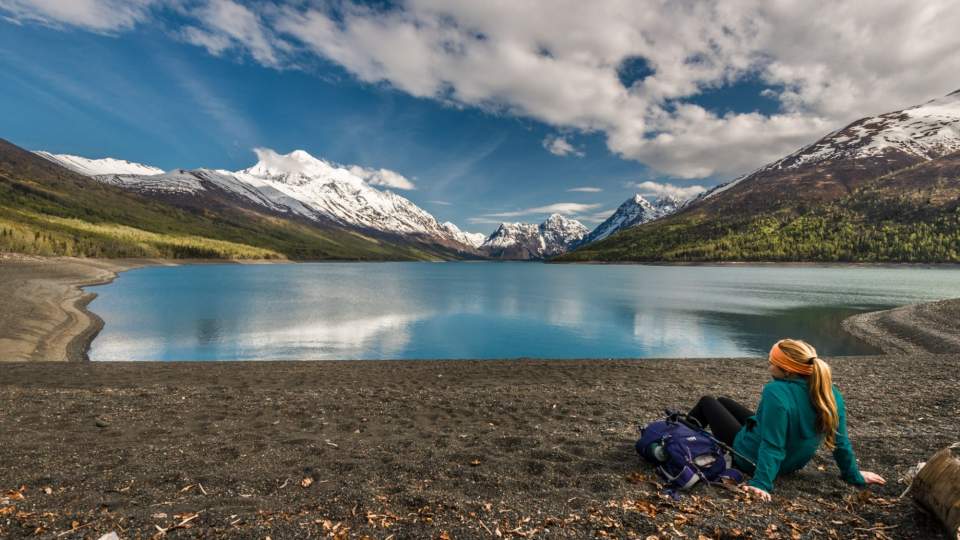 The store began in 2015 to cater to both locals and visitors. Owner Dana Drummond had long been an active guy himself, having worked as a climbing guide, as well as in the ski industry and wilderness search and rescue—and he had used all kinds of gear over the years. He opened this store when he realized that the Anchorage area could easily support a secondhand gear store—an easier way for regular folks to recycle, swap and reuse gear instead of going though web sites, bulletin boards or online forums.
Locals have loved this store ever since. After all, Alaska is an active state and plenty of people buy specialty gear to try out activities such as packrafting or rock climbing—and then move onto something else. Given the affordable prices, don't be surprised if that "temporary" item you picked up here becomes a beloved staple that you want to take home.