The only specialty cheese shop in Anchorage is also a can't-miss café.
If you think cheese shops are stuffy and pretentious, you haven't been to Fromagio's (the name is a cross between the French and Italian words for cheese). Yes, it's the only place in Anchorage to purchase specialty cheeses sourced from across Europe and the U.S. But it's also a hip, casual spot with a great lunch menu that mixes artisan cheeses with high-quality fast food. Some people come just for the cookies!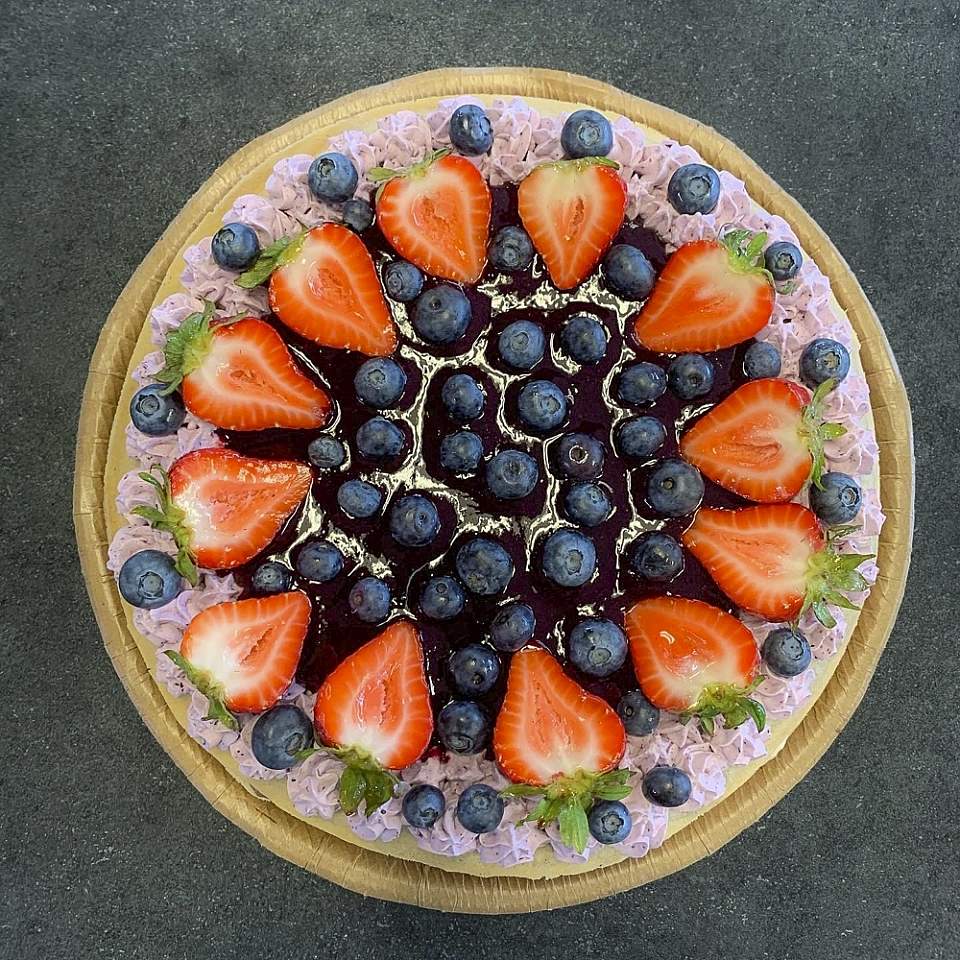 The Experience
First off, this is a cheese shop, run by passionate purveyors, so it's the place to be if you love cheese. Fromagio's wants to make cheese more accessible, so while you'll find cheeses that are upwards of $100/lb., you'll also find delicious cheeses for around $20/lb. Their resident cheesemonger, Ian Albin-Brooks, will tell you all you need to know about all the selections. (He also hosts instructional Instagram videos on @fromagios). Buy a whole block or just the right portion, get a sample of cheeses, or have the shop orchestrate an amazing cheese platter for you and your group.
And since 2020, when chef-owner Lamar Sloss bought and expanded the shop, Fromagio's is also a great spot for lunch and brunch. Most service is grab and go, but they do have 8 seats available at the bar, as well as two four-top tables, and one three-top. There's a terrific menu of sandwiches packed with meats and cheeses, savory soups, creamy cheesecakes, and more—many of which use the high-end ingredients for sale in their cheese and meat displays. While there isn't a local dairy in Alaska producing cheese, the shop uses local, seasonal ingredients (like bacon, veggies, and herbs) whenever possible and serves local sodas and local honey. Even the florist is local!
Not to miss? The Italian sandwich, which features two types of salami, Italian-certified prosciutto, provolone, lettuce, tomato, onion, pepperoncini, and garlic aioli, served on bread from a local bakery. Or try the grilled cheese, made with three different types of cheeses, like a five-year cheddar, Reading raclette, and Italian fontal. If you're planning a picnic or need a snack in a pinch, grab an Emergency Cheese Kit, which comes with two cheeses, two meats, almonds, and cornichons.
Along with the speciality cheeses (like from California's Central Coast Creamery and Tennessee's Sequatchie Cove), Fromagio's offers staples like bleu cheese, gouda, Brie, and fresh mozzarella, along with a couple of salamis. And you can get all the accoutrements, like house-candied pecans, Spanish Marcona almonds, dried cherries and fruits, and quince paste.
Plus, the shop is connected with Georgia Blue Gallery, so you can browse an art gallery (open 11 a.m.–5 p.m.) while you wait for your sandwich or cheese.
And keep an eye out for special events like cheese classes (in-person or virtual) for 6 or more people, crepe nights, and raclette dinners, with melty cheese poured over items like roasted local potatoes, Italian herbed ham, cherry tomatoes, and house sourdough focaccia.