Join Alaska Wildlife Guide in exploring one of Alaska's most desired attractions, Chena Hot Springs Resort. From visiting the most northern Ice Museum, soaking in the all-natural hot springs to viewing the breathtaking Northern Lights dance across the sky, this tour will be a highlight of your Alaskan experience.
Journey to Chena Hot Springs Resort
Your experience starts the moment your guide picks you up. During the 90-minute drive through the beautiful Chena River Recreation Area, you will not only have the opportunity to view Alaska's famous wildlife but will also learn about life in Alaska as your guide shares their most fascinating experiences.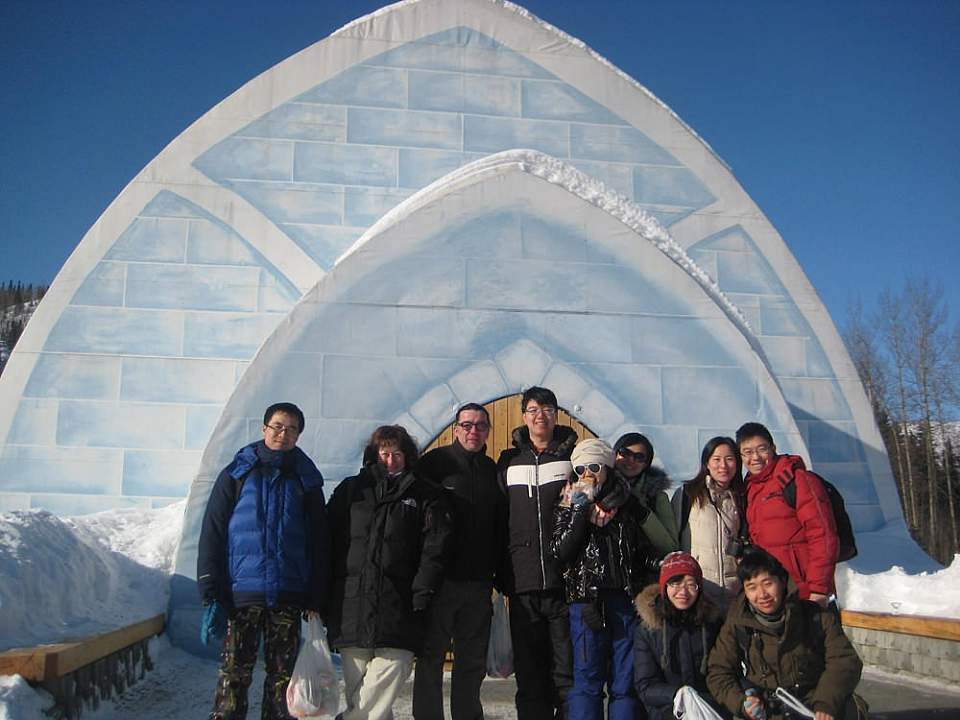 Ice Museum, Hot Springs and Northern Lights
After arriving at the resort, the tour begins with a visit to the Fairbanks Ice Museum to see beautiful ice sculptures and carvings by world champions. The evening will continue with a soak in the famous hot springs, which have been compared to those found in the Czech Republic. The healing and relieving of conditions such as circulatory disorders and rheumatism has been traced back to the 1900's and continue to benefit each visitor to this day. Of course, no Alaskan adventure would be complete without experiencing the Northern Lights, also known as Aurora Borealis. Throughout your stay at the resort, these famous phenomena will be a highlight of your Alaskan experience (aurora activity depending). The drive back will provide yet another opportunity to capture these breathtaking Aurora dancing across the sky and a perfect ending to a once-in-a-lifetime adventure.
Why Alaska Wildlife Guide
Attention to details as well as highest quality of service has been at the heart of Alaska Wildlife Guide since the start of the company in 2012, when the owners Rainer and Jutta moved from Germany to Alaska to make their dream become a reality. Within a short amount of time, the company reached the top rank of most recommended tour operator in the Interior of Alaska and has been the recipient of the TripAdvisor Certificate of Excellence every year. Their love for Alaska as well as their passion to provide each guest with a once in a lifetime experience has extended over to their staff and is evident in every detail of the business.