Photo Credit: Snowhook Adventure Guides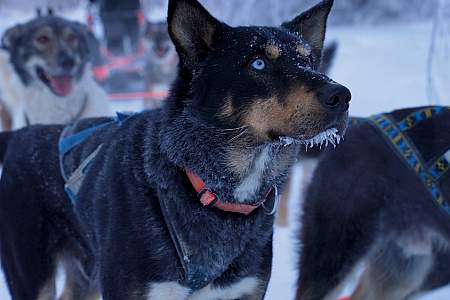 Season: Year Round Summer: $75+ | Winter: $150+ 2+ hrs
Win­ter or sum­mer, expe­ri­ence the thrill of run­ning Idi­tar­od sled dogs and even have a chance to dri­ve! Meet the sled dogs and hear first-hand just what it's like to run the Iditarod.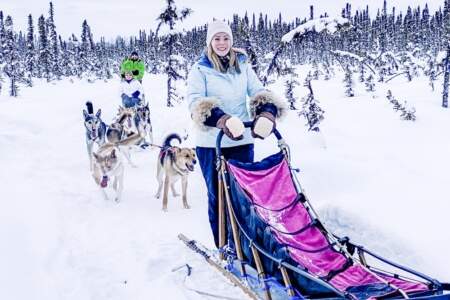 Season: Year Round $69+ 1-3.5 hrs
Sum­mer or win­ter, vis­it a fam­i­ly-run cham­pi­on ken­nel, meet friend­ly dogs and an expe­ri­enced mush­er for a ride along pri­vate trails with views of Denali. Opt to ride in the sled or mush your own. Or, for a tru­ly authen­tic adven­ture, go on a train­ing run for the Idi­tar­od! Large groups and spe­cial events wel­come when orga­nized in advance.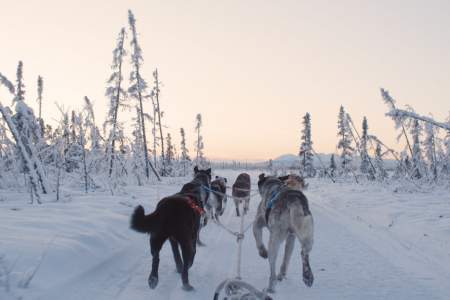 Season: Winter $169+ 1 - 8 hours
Expe­ri­ence the excite­ment of rac­ing cham­pi­on sled dogs at the Alas­ka Mush­ing School, just 75 min­utes from Anchor­age. Get a professional's insight into the mush­ing lifestyle as you ride behind a team of ener­getic sled dogs on trails con­nect­ed to the famous Idi­tar­od route. Bun­dle up and ride in com­fort, or brave the cold and dri­ve the team yourself!