Winter or summer, get ready for a dog sledding adventure of a lifetime! Experience the energy, drive, and passion of Snowhook's family of Alaskan Huskies as you head out on a scenic and spectacular journey through the woods and hills of the Iditarod trail. You won't be able to resist playing with each dog and getting to know each for their own unique personality. Personalized tours, amazing views, adventurous trails, and friendly dogs are waiting for you.
A True Alaskan Experience - Winter or Summer
Experience the thrill of running Iditarod sled dogs as you drive your own team through the Alaskan wilderness. Winter adventures happen near Snowhook's kennel; in summer, you'll take a helicopter to a glacier and experience two thrills in one. Snowhook is owned by real racers, so you'll have the chance to hear first-hand just what it's like to run the Iditarod. And you'll also get a chance to meet the dogs and see how excited they are to run. All ages and activity levels are welcome, and each group is tailored to its needs.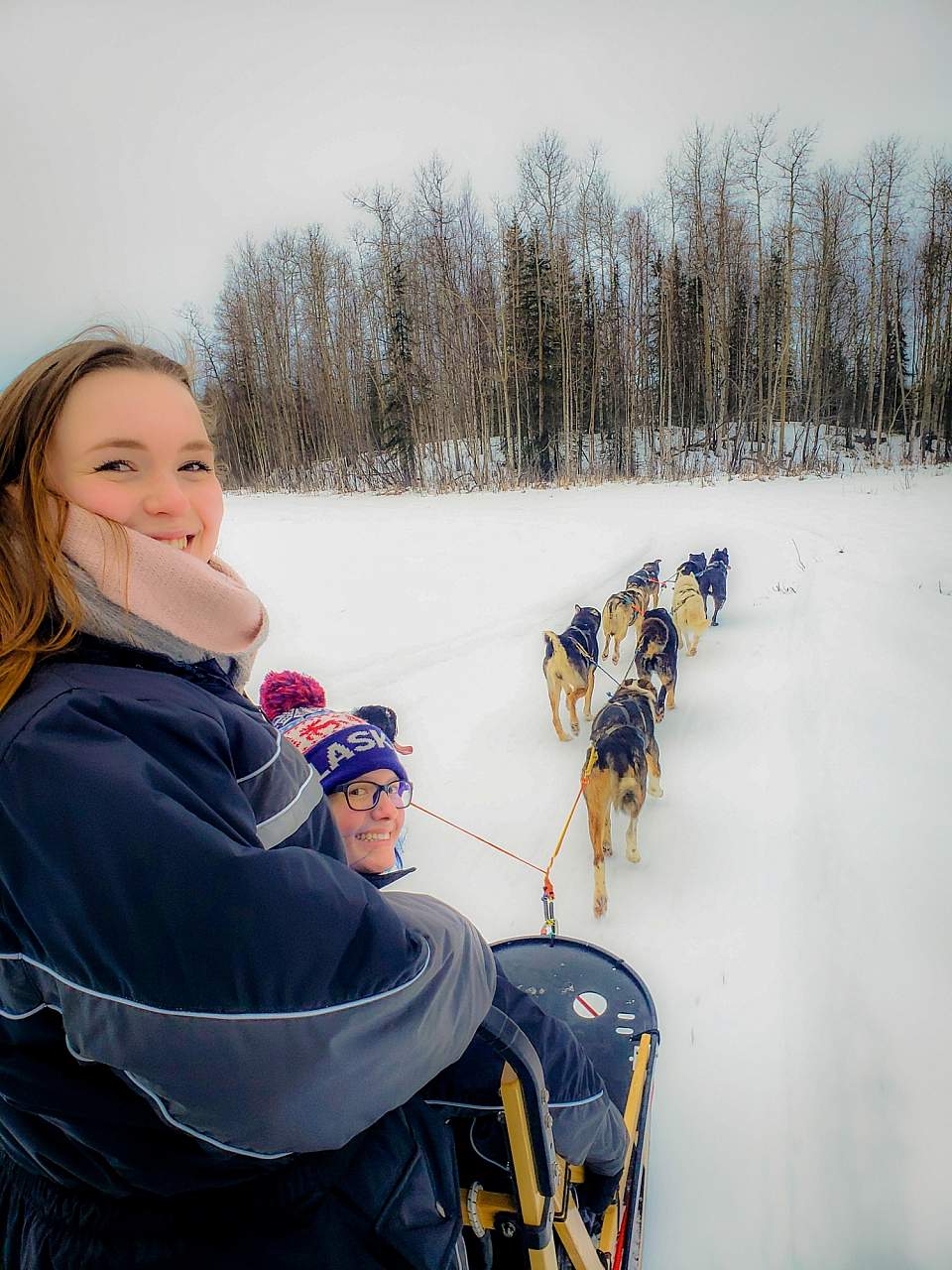 Tour Options
Winter Mushing
Upon arriving at the kennel, 75 miles from Anchorage, you'll meet the friendly dogs and gather around a campfire for an introduction to the exciting sport of dogsledding. As your expert guides harness the dogs up, you'll meet the team and then head out on the trail! You'll take a thrilling run of 4 to 5 miles through the wilderness, and you'll even have the chance to try your hand at driving the sled. You'll pass through a variety of terrain, from lakes to hills, and have the chance to stop for photos. After your 2- to 3-hour tour, you'll have another chance to play with the dogs and enjoy some time around the campfire.
You can also combine your dogsledding tour with Snowhook's snow machine experience and get to see an even wider variety of scenery—including stunning views of Denali when the weather's clear—and experience a different kind of thrill by piloting your own snow machine!
Winter Combo Tour (Dog Sledding + Snowmobile Tour)
Choose two classic Alaska winter activities for a full-day adventure in Alaska's backcountry. Start the morning with a dog sled ride through the woods and hills of the Iditarod trail- an experience that is equally thrilling as it is beautiful. And of course, there's also plenty of time to play with the pups and take pictures! After a warm lunch, head out on a snowmobile (or if you want to sound like a local "snowmachine") on a trail that takes you into the Talkeetna Mountains. Winding through the trees and hills, this tour makes its way to a viewpoint where you can see Denali, the Chugach Mountains, and the Talkeetna Mountains in a 360-degree panorama. This tour makes time to play in the powder for a little off-trail excitement too!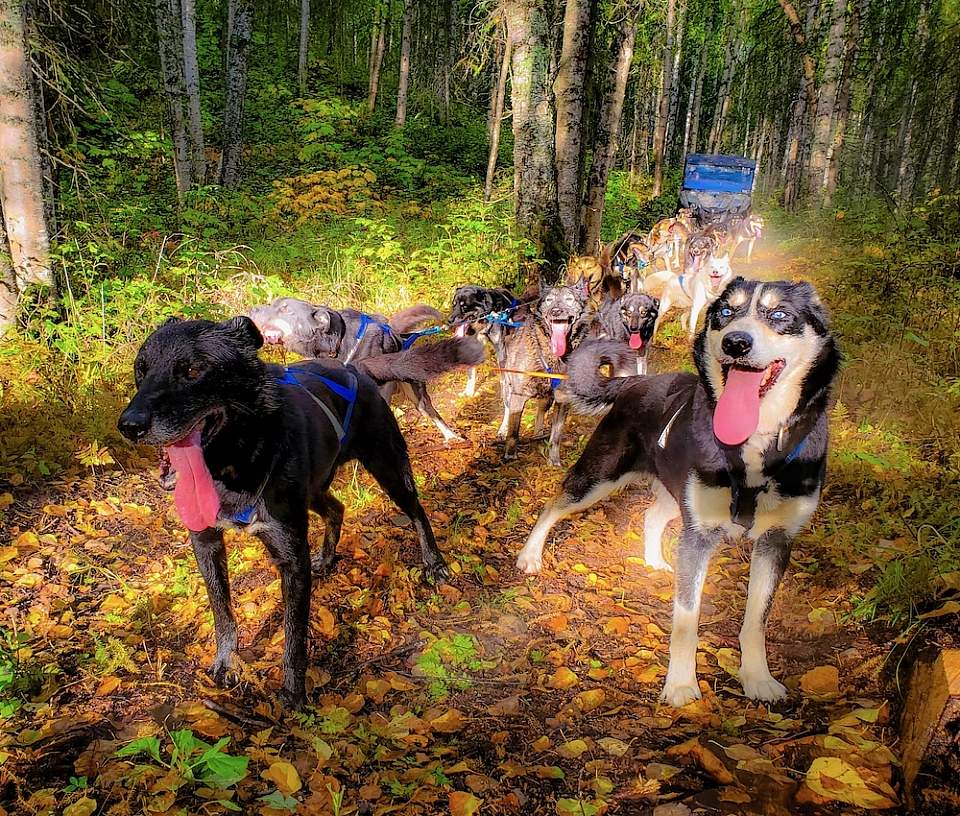 Summer Willow Dog Sled Adventure
You don't need snow for a dog sled adventure in Alaska. Join all 60 dogs at snowhook and see how they train in the seasons without snow. You'll head out on the trail in a comfortable 5-passenger side-by-side UTV pulled by the team of powerful huskies. This is a great way to experience how mushers and their dogs train during the seasons without snow!
Summer Combo Tour (Dog Sledding + ATV Tour)
With the long summer days, there's plenty of time to do more than one activity! Combine a dog sledding adventure with a Hatcher Pass ATV or UTV tour. This full-day experience includes an interactive two-hour sled dog and cart ride, lunch, and a thrilling ride through the rugged Talkeetna mountains. Play with pups in the morning and splash through creeks as you climb to the top of a mountain in the afternoon.
About Snowhook Adventure Guides of Alaska
Snowhook's husband-and-wife owners, Justin and Rebecca, graduated college in Utah and moved to Alaska immediately because they knew they wanted to run sled dogs. They started with just two dogs, doing recreational dogsledding and small races. But their canine family now numbers more than 50—including the dogs that have retired—and Justin has run the Iditarod six times. They've been doing tours for several years now and want to share their passion and joy for this exciting sport, as well as their love of Alaska through all of the various tours they offer.