From your cozy "igloo" or "cube" in northern Alaska, you gaze up through the window at a sky that dances with morphing, mystical colors. It's the famous Northern Lights, and experiencing this natural phenomenon from Borealis Basecamp is one of the most spectacular, unique ways to do it.
Custom, Clear-Roofed Igloos
Located on a quiet ridgeline outside of Fairbanks, the Borealis Basecamp offers 20 elegant igloos and a new village with 5 aurora-viewing cubes, including a family suite custom-designed and specifically positioned to maximize your viewing of the Northern Lights.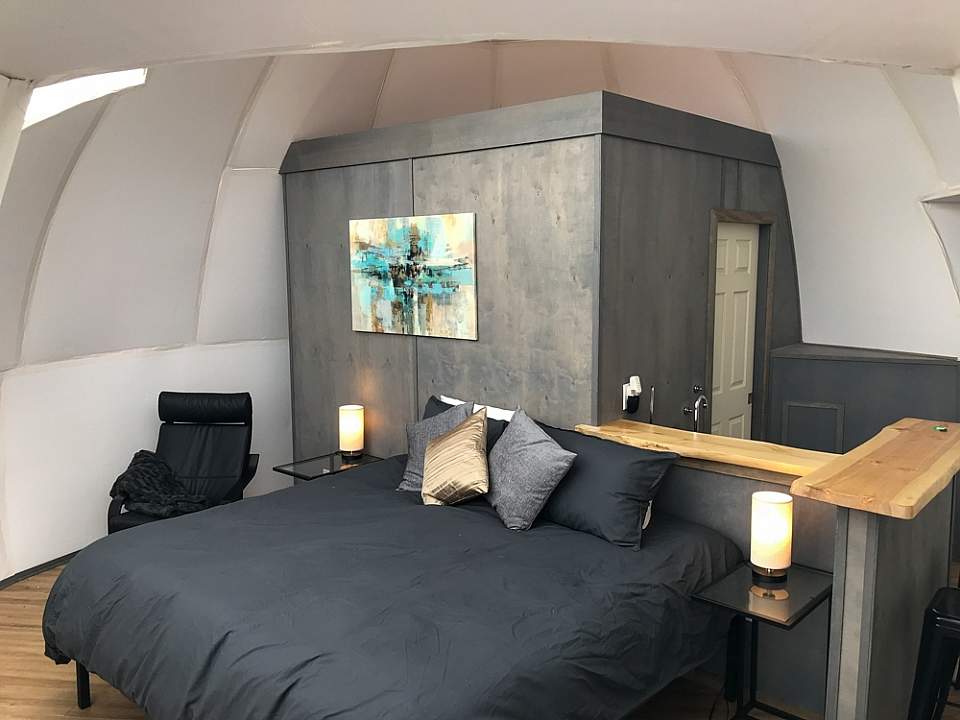 While many properties are set up facing south (to take advantage of the sun), these fiberglass igloos face northeast—the optimal viewing direction for the aurora. Lie back and watch Mother Nature's show through your unique curved-dome window that stretches a full 16 feet across the ceiling. The concave-shaped windows (inspired by helicopter windows) are clearer than glass, have no reflection, and were created specifically to appreciate the night sky. It's an amazing experience even when the aurora isn't out, as you can witness a dazzling sky full of stars.
More than Aurora
The gracious staff is on hand at every turn to help make your stay unforgettable. To help ensure you don't miss the lights, each igloo comes with an aurora wakeup alarm. Then, the staff walk outside among the igloos and make sure you're looking in the right direction to marvel in the miracle.
A two-night minimum package stay here offers you a couple nights to catch the lights, as well as the chance to take advantage of many of the camp's activities. However, most guests opt for three nights, to improve their chances of seeing the aurora even more—and to try more activities. Do some complimentary snowshoeing and fat-tire biking. Then check out the sauna, hang out around the campfire, and enjoy the camp's introduction to the aurora for a better understanding of what it is, the myths and legends surrounding the lights, and photo tips for capturing this incredible phenomenon.
Package include some uniquely Alaskan activities, like dogsledding or an excursion beyond the Arctic Circle. Try snow machining and UTV riding, or schedule an aurora portrait session under the lights. Or just relax in the central yurt, a common space where you can look out at nearby Wickersham Dome and the White Mountains as you play board games or curl up with a book.
And if you're here to celebrate a special event (like a honeymoon or anniversary), the staff will take extra care to prepare everything to make it unforgettable.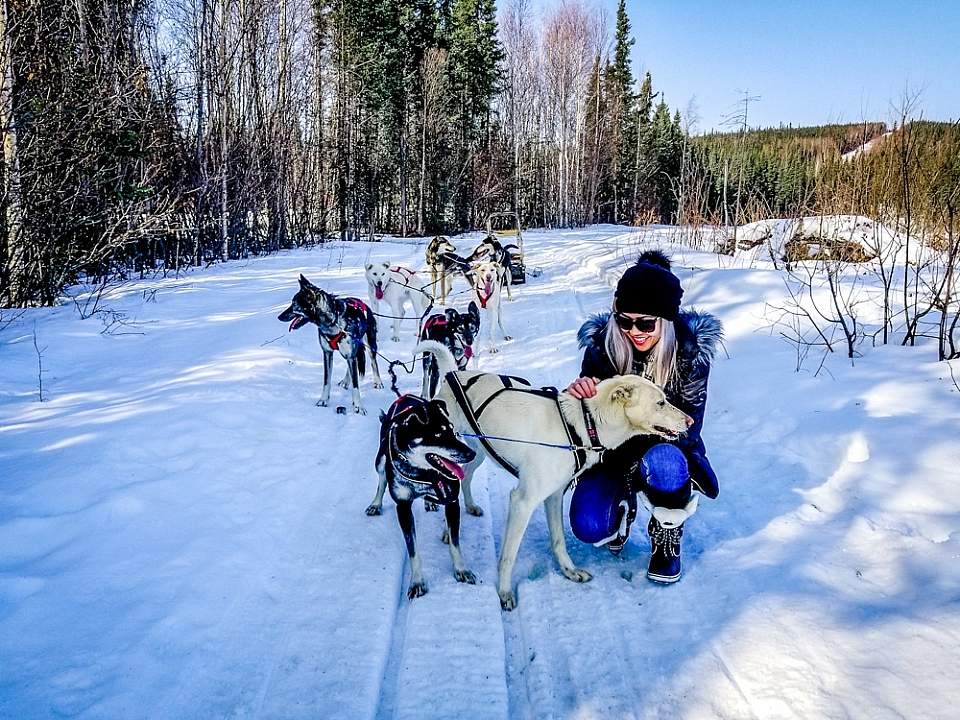 Alaskan Cuisine
At such an authentically Alaskan camp, it only makes sense for there to be authentically Alaskan cuisine. And that's exactly what you'll find at the camp's restaurant, Latitude 65, set in the central yurt, where award-winning Chef Easter creates delicious meals from sustainable Alaskan seafood and local produce.
You'll begin each morning with a filling, complimentary breakfast (local breads, yogurt, hot and cold cereals, and fruit), which you can enjoy in the restaurant. There are also hot items to order from the breakfast menu. Lunch is a casual affair, with options like hot or cold sandwiches, stir-fry noodle dishes, or a rotating menu of housemade soups.

Dinner is the perfect time to wind down from the day and gear up for some nighttime aurora viewing. Multi-course dinners could include favorites like Alaskan king crab, reindeer medallions, rib-eye steak, and Alaskan sockeye salmon.