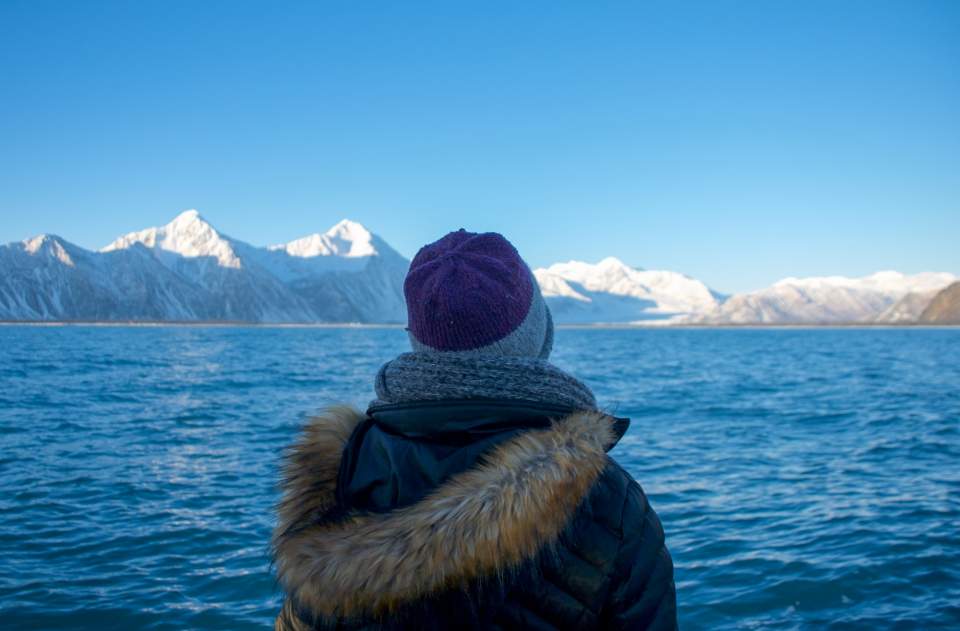 Hop on board the all-season Missing Lynx and Lost Lynx, the vessels bound for whatever Seward Ocean Excursion suits your fancy. Want to whale watch, see glaciers, go bird watching or just check out hidden coves? Captains Bixler and Krystin McClure will help your small group plan an outing catered to your preferences. No matter the season, you can always catch some excitement in Resurrection Bay!
Resurrection Bay, and nearby Kenai Fjords National Park, are full of wonders year-round. For years, the McClures spent every extra moment on the water, exploring the amazing shoreline, and learning about the geology and wildlife of the area. With their new boat, the Missing Lynx and Lost Lynx, Bixler and Krystin are geared up to share their knowledge and excitement for the area with visitors.
And they are the only operators who will take you out in summer and winter too.
Activity Options
Half-Day, 6 Hour & Full Day Sightseeing
Spend a half-day in search of a variety of marine life, including otters, sea lions, seals, whales, orcas, eagles, puffins and other seabirds. Of course, the scenery is compelling too, with hidden coves, dramatic waterfalls and impressive glaciers. As a small charter operation, the Missing Lynx and Lost Lynx has no set route, so you have flexibility to stay and watch whales breaching or spend a little more time watching the glaciers. Ask about custom trips if you have more time, or just want to devote your trip to one activity, like bird watching, whale watching, or photography.
Water taxi
There are countless places to discover in and around Resurrection Bay. Pick one, and the Missing Lynx and Lost Lynx will get you there. Book a public use cabin to stay a few days on a remote beach, or get dropped in a secluded area for a day of fall berry picking in spots recommended by your Captain.
Made to order
Evening trip? Check. Quick trip? Check. Just give Captain Bixler a call so you can discuss the options. He can help you determine just what kind of trip will resonate with your group.
Winter on Resurrection Bay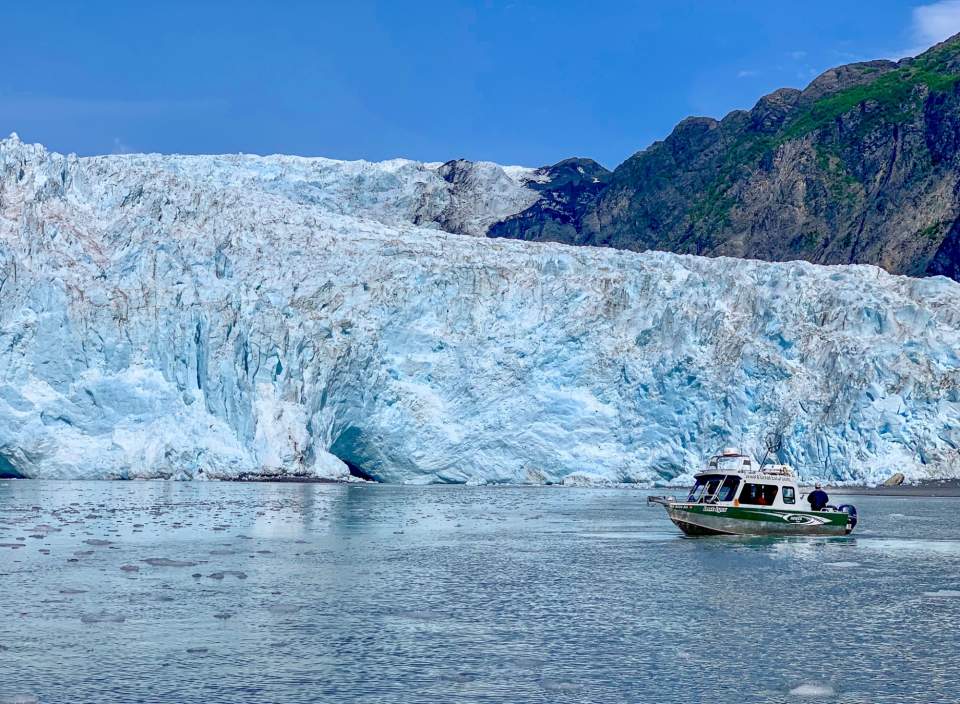 It may be off-season, but the landscape is still beautiful, the soft light is perfect for photography, and wildlife are still abundant. Half-day cruises (3.5-hours) take you around the Bay and into little coves, where you can check out snowy beaches and enjoy the quiet. You may see otters, seals, porpoises, sea lions, mountain goats, sea birds, eagles, waterfowl—and on occasion, maybe even a whale or orca. Average temperatures range from the teens into the 40's, but don't let the chilly air scare you away. The Missing Lynx and Lost Lynx has a heated cabin to keep you toasty while you cruise through the winter wonderland with a hot drink in hand. Other boats take the winter season off, so typically you're the only ones on the water.
The Missing Lynx and Lost Lynx's water taxi services are also available in the winter. Most guests request a water taxi to reach remote public use cabins across the bay. In the summer the cabins book weeks, if not months in advance. But in winter you can often get a reservation the day of, or just a few days out! Bring your snowshoes or cross country skis and explore the quiet backcountry, then warm up by the wood stove.
Small group, big fun
The Missing Lynx and Lost Lynx carries a maximum of six guests, so you're guaranteed a small group size regardless of the adventure. Many visitors find this an advantage over larger boats, with a more relaxed pace and plenty of time to talk with your Captain.
The Missing Lynx and Lost Lynx
The McClures are the original owners of both boats, and the boats are essentially the same make/model (Lost Lynx is 2018 and Missing is 2016). Passengers are happy with the heated cabin, great 360-degree viewing from inside, on-board toilet and comfy seating. Safety is top priority, so the vessels are outfitted with all the latest safety gear, above and beyond regulation. As a smaller boat, the Missing Lynx and Lost Lynx can pull into areas where larger boats can't go, but it's still got a powerful performance, with the capability of getting you out to hot spots at a cruising speed up to 40 knots.
Authentic, informative, and maybe even entertaining!
From booking on, your Seward Ocean Excursion will be a personalized experience. With a small group, and your Captain right there, you're an active part of the trip and we can cater to you! Once on board, prepare for a tour guided by a local Alaskan who is passionate about the area, with lots of stories about Alaska and interesting historical and environmental insights.
About Seward Ocean Excursions
Seward Ocean Excursions is locally-owned by a husband and wife team, Captains Bixler and Krystin McClure. When they met at California Polytechnic State University San Luis Obispo, they realized that they both have roots in Alaska going back generations. In 2009 they relocated to Alaska and settled in Seward a few years later. Always game for adventure, the McClures launched their business and welcomed their son Lynx around the same time. He is a sixth-generation Seward resident.