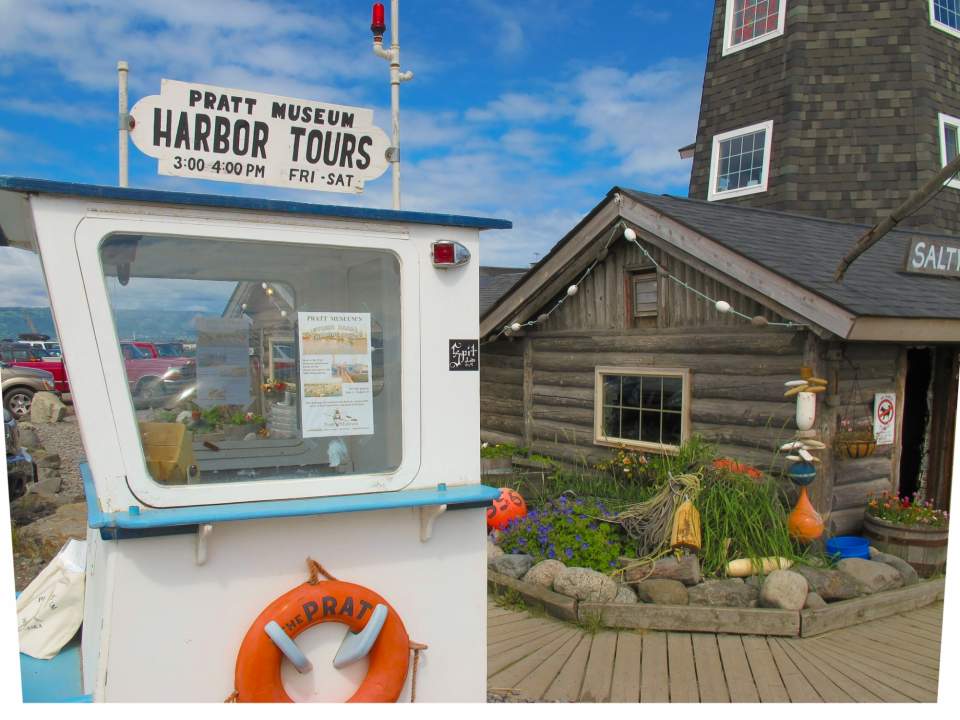 Homer's Pratt Museum preserves the stories of the Kachemak Bay region and provides a gathering place for people to learn and to be inspired by this region and its place in the world.
The museum's extensive collection offers an excellent way to learn more about the landscape, communities and ecosystems of the area. View a traditional native sea kayak used for subsistence hunting and fishing. Learn how the spruce bark beetle devastated the region's forests. Watch nesting sea birds on Gull Island, and see video of bears fishing for salmon on the west side of Cook Inlet.
The Pratt's Natural Science collection includes the articulated skeleton of a Bering Sea Beaked Whale. To enhance each visitor's understanding and experience, many exhibits include an audio or video component. Exhibits range from anthropological objects from the collections to contemporary art, to marine tanks with live sea creatures — always a hit with the kids. Watch a rockfish swim among sea urchins and anemones and, for a great hands-on experience, help with fish feedings every Tuesday and Friday at 4 pm.
Special exhibits vary from science to art and culture, often featuring the work of local artists. The Museum's botanical garden contains the largest collection of native plants on the Kenai Peninsula, in full bloom during the summer months. Take a contemplative walk along the Pratt Museum Forest Trail. Tour the Harrington Homestead Cabin, furnished with antique hand tools and kitchen items, and catch a glimpse of what daily life was like during the Homer homesteading days. Take a walking tour of the Homer Harbor with a Pratt docent on Thursdays and Fridays at 3 pm during June, July and August.
There is plenty to see and do on a self-guided tour of the Museum, with knowledgeable staff available to answer questions. The Pratt Museum welcomes you to learn more about the place you're visiting. Be sure to check the web site for upcoming events.