Homer Museums & Cultural Centers
Uncover the rich history and vibrant culture of Homer at the town's museums and cultural centers. Explore indigenous heritage, pioneer history, local art, and maritime traditions.
Museums, Cultural Centers
Season: Year Round $10 adult, $5 child
Homer's Pratt Muse­um pre­serves the sto­ries of the Kachemak Bay region and pro­vides a gath­er­ing place for peo­ple to learn and to be inspired by this region and its place in the world. The museum's exten­sive col­lec­tion offers an excel­lent way to learn more about the land­scape, com­mu­ni­ties and ecosys­tems of the area.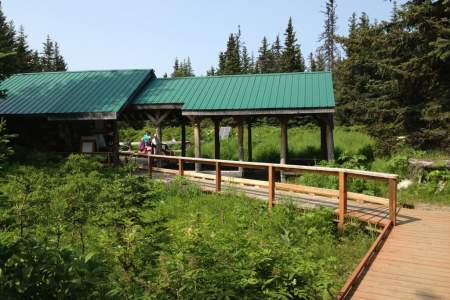 While you're explor­ing Homer and it's eco­log­i­cal-rich envi­rons, a stop at the Cen­ter for Alaskan Coastal Stud­ies adds to your appre­ci­a­tion of the his­to­ry and wildlife of the area.