Photo Credit: Black Spruce Dog Sledding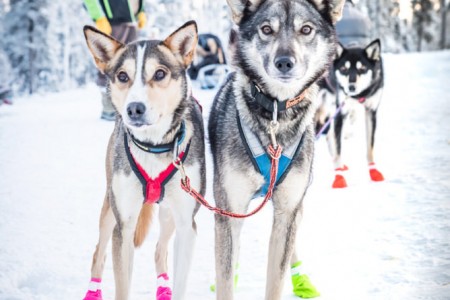 Season: Year Round $75+ Dogsled Tours 1-3 hrs
Plen­ty of peo­ple come to Fair­banks to look at the sky — for north­ern lights, or to bask in the mid­night sun. But this dog-mush­ing expe­ri­ence out­side of Fair­banks is proof that there's plen­ty more of Fair­banks to be seen at eye — or even paw — lev­el. May through Octo­ber, take a a trail ride with 16 dogs hitched up to an ATV. Novem­ber through April, take a mush­ing tour through the snow!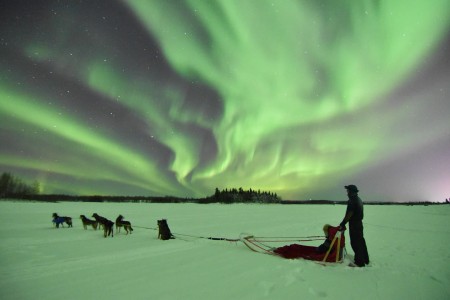 Season: November–March (depending on snow conditions) $79+ per person 1/2 - 8 hrs
Glide over the snow on a sled that's being pulled by a team of dogs — many of whom have run the Idi­tar­od, Yukon Quest, or oth­er races. Go with Rod's Alaskan Guide Ser­vice and expe­ri­ence the thrill of dog sled­ding with dogs that love to run and pas­sion­ate mush­ers who will offer a deep­er under­stand­ing of this unique sport.