Sample a variety of Alaskan activities year-round through this unique organization that's all about showcasing the community of Two Rivers, just outside Fairbanks.
The Two Rivers area plays host to world-class Alaska Huskies who have run in the world's most iconic sled dog races. Don't miss this chance to meet them and even go out on a sled with them! Choose other exciting tour options as well, like petting and feeding reindeer and panning for gold. Or combine them all!
Make it happen with the Chena Outdoor Collective, an organization focused on highlighting and supporting the life and lifestyle of those who live in this gorgeous area. It's a group that includes dog mushers and farmers—some who live off the grid and have built their log cabins by hand. The collective doesn't own any animals itself; instead, they support the locals by contracting out to the experienced mushers, guides, and farmers who live here. It's a great way to have fun while ensuring that you're truly supporting the locals keeping alive the Alaskan way of life!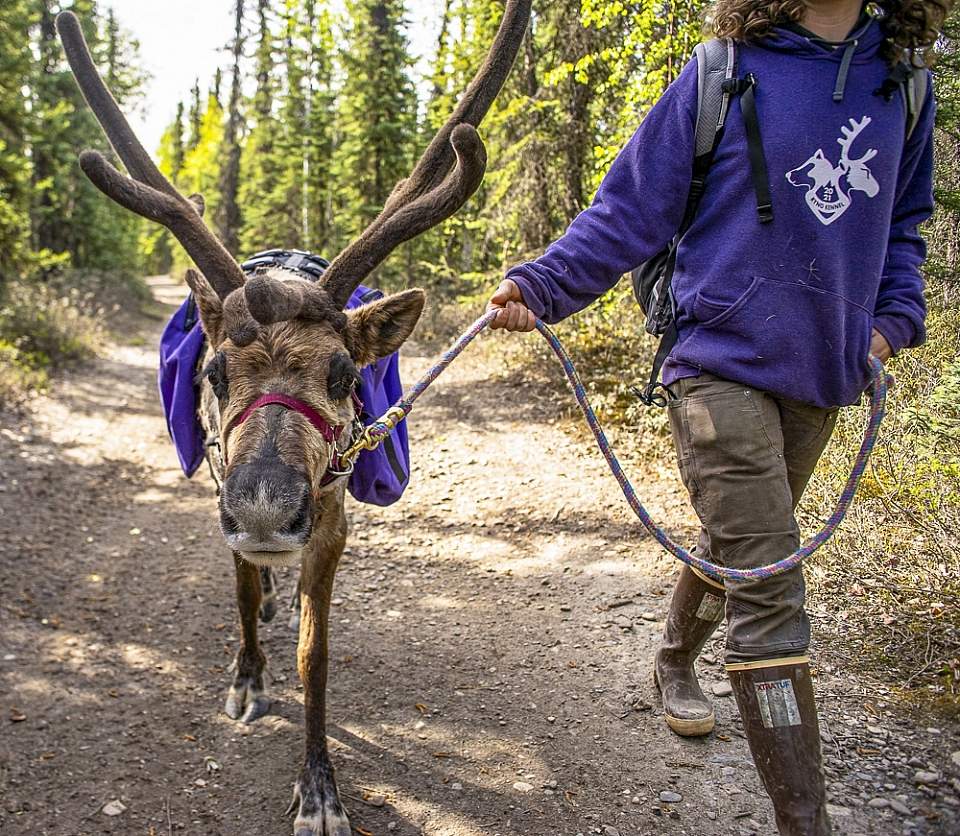 Summer Tours
Summer tours run from June 1 - August 31.
Taste of Two Rivers
This 3.5-hour tour of no more than 12 people lets you sample the unique activities here. You'll start with a 1.5-hour sled dog demonstration. Learn all about the Iditarod and Yukon Quest as you meet the puppies, help hook up the team of 8 dogs to a cart on wheels and see their excitement as you watch them run a loop. Then meet some reindeer! Pet and feed them as you hear all about why they're such an important part of Alaskan life. Finish up by panning for gold as you learn the history of gold mining in the area, and how the industry is alive and well today, shaping the present community.
Peony Farm Tours
Check out a real Alaskan family-owned farm—the largest in Interior Alaska—on this 2-hour tour with no more than 15 people. You'll hear from the couple who started the farm, Dave and Jill Russel, and tour the property right at harvest time. The Peony Farm Tour is available July weekends only.
Reindeer Hikes
Take your family or group on a private, two-hour tour to see these storied animals in an intimate setting. You'll learn all about reindeer and take a nature walk as you hear about the local ecosystem.
Short on time?
Book individual components of the Taste of Two Rivers tour. Opt to just mingle with the reindeer (45 mins), go gold panning (45 minutes), or meet the huskies (1.5 hrs).
Fall & Winter Tours
Winter tours run from September to April, snow-dependent. All winter tours are private.
Dog Sledding
Experience the thrill of dog mushing! On this 1.5-hour tour, you'll hop aboard an authentic Alaskan dog sled (or on a wheeled kart if there's not enough snow yet) and take off on an unforgettable ride. Or opt for a 30-minute tour where you'll meet the dogs!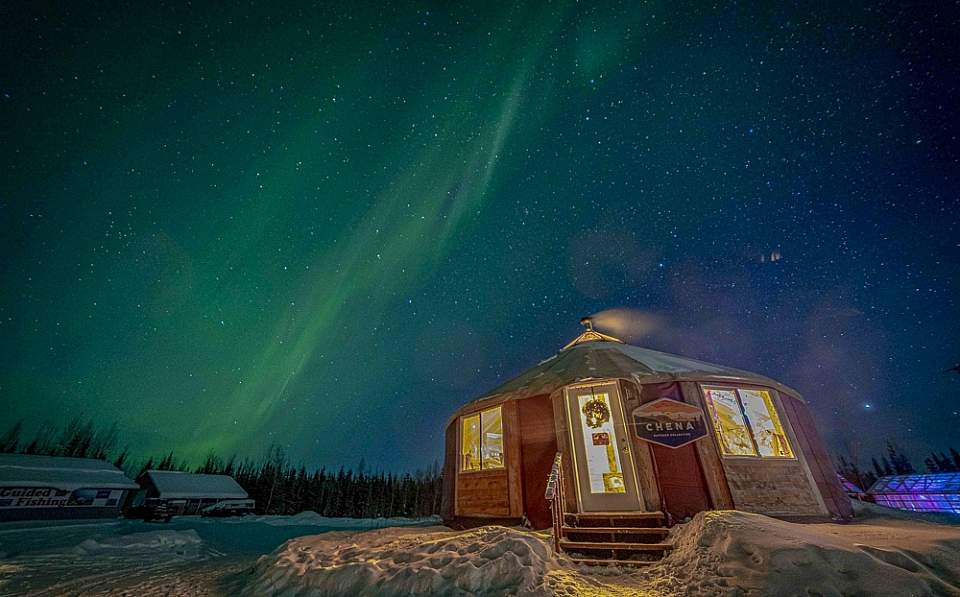 Reindeer Tours
This fascinating, 45-minute tour starts with hearing about how these gorgeous creatures came to be here and the difference between reindeer and caribou. Then spend 20–25 minutes walking with the reindeer and leading them yourself.
Aurora Tours
These 3.5-hour-long tours start at 9 p.m. and begin with taking reindeer for a nighttime walk. You can even add on a dog sled ride! Then look for the northern lights dancing across the sky.
Expeditions
Go on a customized tour that can last from 1 to 6 nights. It's the perfect chance to explore the Alaskan backcountry and learn to drive your own dog team along the way! Accommodations are in lodges or Arctic Oven tents.