Photo Credit: Geographic Marine Expeditions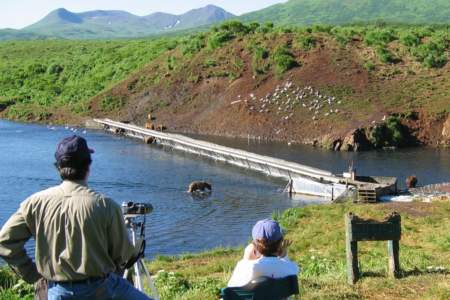 Season: Apr 01 to Dec 31 $160+ 1+ hrs
From Kodi­ak Island to the Kat­mai coast, King­fish­er Avi­a­tion will cus­tomize each trip, mak­ing for an intense­ly per­son­al expe­ri­ence. Their most pop­u­lar excur­sion includes a flight to a bear-view­ing hotspot, where you can see 8 to 10 bears swip­ing at salmon swim­ming upstream. King­fish­er also offers short­er scenic flight­see­ing tours with­out the bear-view­ing stop.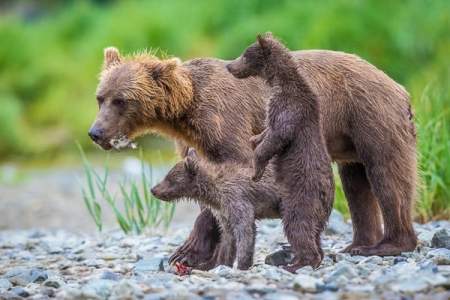 Season: June -  September $5,598+ 7 nights
Immerse your­self in a mul­ti-day Alaskan adven­ture that promis­es incred­i­ble views and jaw-drop­ping bear view­ing in Kat­mai Nation­al Park, along with a warm cama­raderie that only a small group expe­di­tion can cre­ate. Explore from your home base on the Island C, a research ves­sel that gets you close to the action while pro­vid­ing com­fort­able lodg­ing and deli­cious meals.