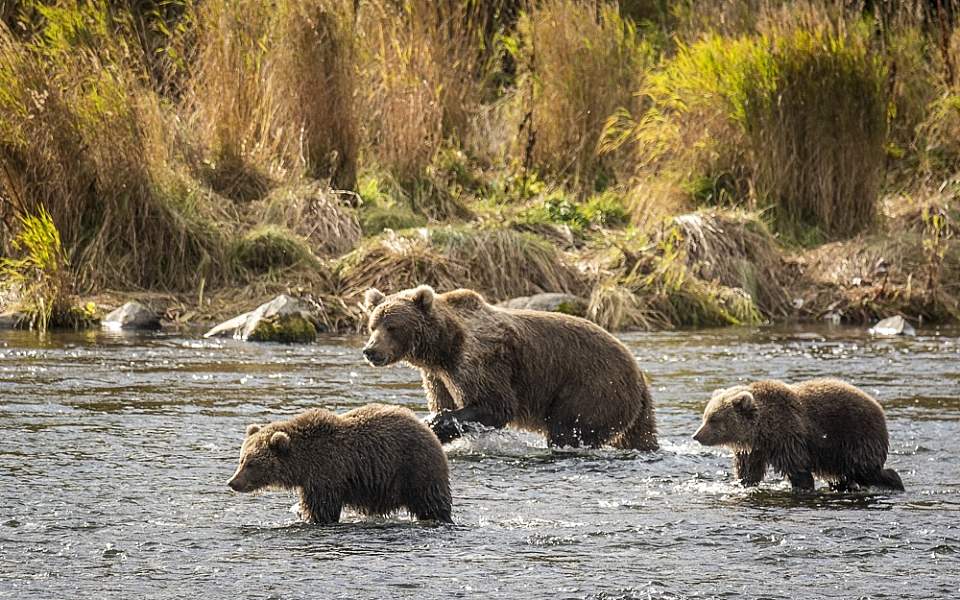 Kodiak. The name conjures up images of seeing majestic bears in their natural habitat—and for good reason. Kodiak Island is a widely known bear-viewing hotspot, thanks to documentaries from outlets like the Discovery Channel and National Geographic. And the eco-focused Kodiak Brown Bear Center & Lodge—owned by the Alutiiq people, who have inhabited Kodiak Island for more than 7,000 years— offers the thrilling opportunity to see these amazing creatures for yourself.
Fly Into the Lodge
Once you arrive in Kodiak (there are daily flights from Anchorage), you'll board a float plane or small passenger plane for the stunning, 45-minute flight to the lodge. Along the way, you'll gaze out at the gorgeous scenery and look for humpback whales and other marine wildlife, along with deer, mountain goats, and bald eagles. When you land, the staff will welcome you to the lodge and bring you to your cabin to get settled before lunch.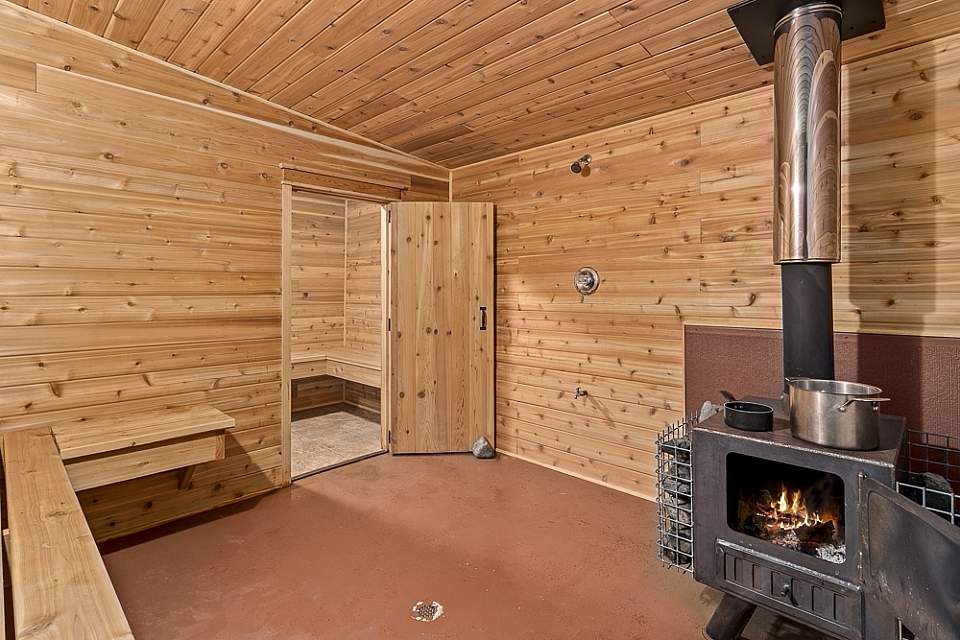 Choose from a 3-, 4-, or 7-night package. You'll kick off each day with a delicious breakfast, then set off aboard a heated catamaran for a guided excursion to one of three bear-viewing locations. You'll return to the lodge for lunch, and then head back out for another viewing excursion, a kayak tour, or hike. After dinner, retire to your cabin and enjoy your own private deck, or gather with others around the bear paw firepit. Newly built in 2022 is a modern Banya/Sauna with all the amenities you'd need including a shower - or you may want to take a dip in the lake instead!
Viewing the Bears
The main attraction here, of course, is checking out one of earth's most majestic species. This area features three primary bear-viewing locations, with each offering a glimpse into daily lives of these amazing creatures. Highly trained expert guides will lead the way, and there will be no more than 8 guests at a time visiting any viewing location, so you don't have to worry about jostling with crowds to get a view. Along the way, you'll also keep an eye out for red fox, river otters, Sitka deer, mountain goats, bald eagles, and lots of birds. The locations are:
Thumb River. Just a 5-minute boat ride from the lodge, this spot lets you see bears fishing and foraging from an elevated bluff overlooking the river.
Shoreline of Karluk Lake. Enjoy a slow scenic cruise aboard the catamaran to look for bears along the shoreline of Karluk Lake.
Karluk Lake Outlet. See bears from a high bluff overlooking a series of ancient stone fish weirs constructed by the Alutiq people. Bears often catch the fish trapped in these weirs.
Accommodations & Dining
You'll enjoy a comfortable stay in a private cabin with its own deck looking out over shimmering Karluk Lake. The bright, airy cabins with light-wood accents have one queen and one twin bed, en-suite bathroom with a walk-in shower, and Wi-Fi. There's also plenty of storage for your clothing and space to hang your gear after a day's excursion.
A short walk away in the dining cabin, meals are served family-style in a room with a view of Karluk Lake, and each day you'll enjoy classic Alaskan fare. The lodge can accommodate dietary restrictions.
And you can rest easy knowing that the lodge puts a priority on sustainability. Power is generated by two wind turbines, along with a lithium-ion battery bank that supplements the solar panels, making for a system that's quiet and bird-friendly.