Immerse yourself in a multi-day Alaskan adventure that promises incredible views and jaw-dropping bear viewing in Katmai National Park, along with a warm camaraderie that only a small group expedition can create. Explore from your home base on the Island C, a research vessel that gets you close to the action while providing comfortable lodging and delicious meals.
Photos come to life
On this trip you're going to see captivating images pop from the pages of a high-end travel magazine into your own viewfinder. Everywhere you turn is picture-perfect: mountains, glaciers, dense greenery, rocky beaches, massive brown bears and their playful little cubs, and marine mammals and seabirds expertly navigating the nutrient rich waters of the northland.
In fact, one of your destinations – Geographic Harbor – was named during a 1919 National Geographic Society survey of the nearby Valley of Ten Thousand Smokes. Its secluded location is the perfect vantage point to see brown bears in their natural habitat. So focused are they on feeding – digging for clams, fishing for salmon or stalking otters – that you can watch them for hours from a close vantage point.
Eco-tour with the experts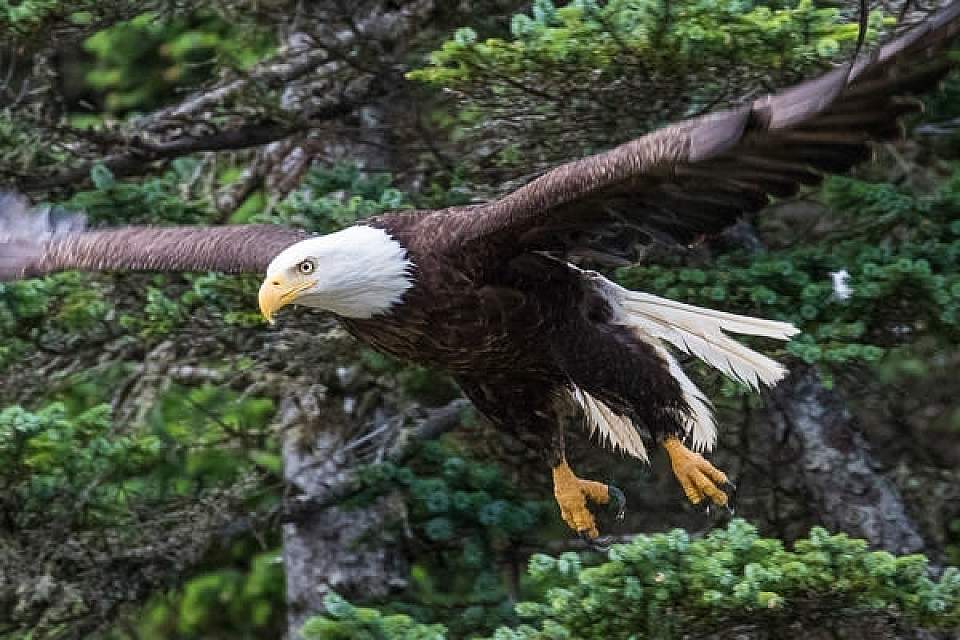 Your guides, Andy and Trevor of Geographic Marine Expeditions, have spent a lot of time in Geographic Harbor as researchers. After guiding research groups and charters around Kodiak and Katmai, they decided to open up tours to travelers who want an immersive Alaskan experience with meaningful small-group interactions. Andy and Trevor know the area well, and will teach you about the local flora and fauna and how to act as a group to safely view bears. They will also guide you in afternoon activities such as kayaking or taking photos from a skiff.
Their steel-plated 80-foot research vessel, the Island C, is your home base, giving flexibility to travel from bay to bay as weather conditions or wildlife opportunities dictate. You'll sleep in a comfortable double-occupancy stateroom, but the salon is the heart of the boat. This is the gathering spot where you can view your photos on a 40-inch flat screen, swap stories, and plan the next day's adventure. The salon is also where you'll dine on fresh seafood and other delicious cuisine courtesy of Kurt, your on-board chef. Meals are personalized based on your dietary restrictions/preferences, with offerings such as halibut, salmon, prime rib, stuffed chicken, fresh vegetables, or even Kurt's signature homemade pizza (on request!).
With a group size limited to eight guests, the camaraderie that develops during this immersive experience elevates this high-quality tour to a whole new level. (And there's nothing that builds a team spirit faster than getting into hip boots for the first time!).
The Expeditions
Bears of Katmai National Park Immersion
This is the expedition to choose if you're all about the bears. Your adventure begins with a scenic flight from Kodiak directly to the Island C, which will be anchored along the Katmai coast. On the way, you'll take in stunning birds-eye views of the Kodiak archipelago and the Alaska Peninsula. You might spot whales as you cross Shelikof Strait, and may also see bears along the coast even before you land. On board the Island C, you'll quickly settle into your stateroom, and then get ready to hop ashore for the ultimate bear viewing experience. Over the course of your 7 day trip, Andy and Trevor will navigate the Island C between bays to give you variety and the best bear viewing opportunities. While mornings are dedicated to bear viewing, afternoons provide flexibility for kayaking or skiffing to the outer bay to spot more marine life. Your adventure ends with a final flight back to Kodiak.
Kodiak Island and Katmai Expedition
Board the Island C in Kodiak for 7 days of coastal exploration, taking in rocky islands, deep fjords, lagoons, the abundant feeding grounds of Shelikof Strait and the magical bays and harbors of Katmai National Park. It becomes quickly evident that this part of the world is teeming with marine life and land mammals, and you'll take in a multitude – from otters, whales, seals, sea lions, and seabirds by the thousands to the protein-obsessed brown bears of Katmai. You might even spot fox or wolves on the hunt. Your itinerary includes three days exploring the wider Kodiak area, including the Kodiak National Wildlife Refuge and (weather permitting) the Alaska Maritime Wildlife Refuge. Another three days are dedicated to bear viewing along the Katmai coastline, with a final day cruising back to Kodiak.
About Geographic Marine Expeditions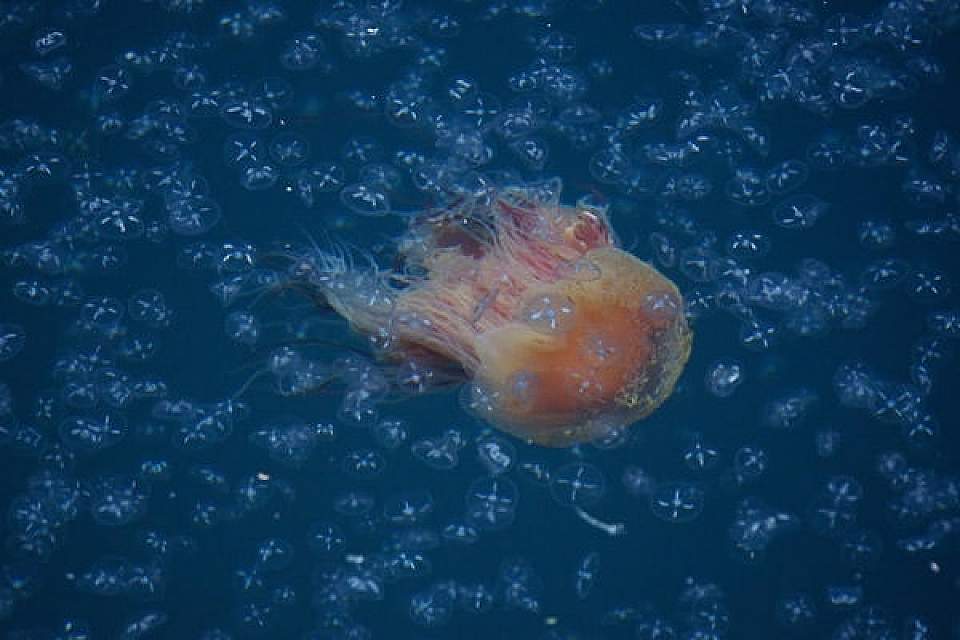 With extensive backgrounds in guiding and local knowledge of Kodiak and Katmai, Andy and Trevor opened Geographic Marine Expeditions to offer small-group adventures highlighting some of Alaska's most compelling coastline. Until recently their trips have been exclusively for research or charter groups. Andy's background includes service in the Coast Guard, guided kayaking trips based out of Kodiak, and administration of an environmental non-profit. Trevor's boat-based guiding background lends itself well to skiff excursions and small boat tours.
Tips
Plan to arrive in Kodiak the night before your adventure begins, as the day starts early. The hotel stay is on your own, but transportation to and from the airport is included.
Weather in Alaska is unpredictable, so expect to be flexible. It's also probably colder than you expect for summertime. Your guides know how to take advantage of breaks in the weather. There's great bear viewing to be had even in the rain!
These expeditions are focused on being outside, viewing wildlife, marine mammals and Alaska's rugged and lush coastline. For the most comfort, be sure to pack layers, with good rain gear, hat and gloves.
Most tours do not include photography instruction. However, these trips are perfect for photographers. Nothing is ever rushed. You can capture the scenery at all different times of day because the light is always changing. Give advance notice, and you might be paired with other photographers.
Want to have the boat all to yourselves? Fill it with 8 guests, or inquire about charter availability. If you're short on time, you can even do a 1-day charter.