Photo Credit: Lauren Padawer
This 1.5-mile hike is an easy stroll down to the lake that offers a great payoff in the form of a gorgeous glacier.
If you're here in winter, bring your ice skates for some wilderness ice skating! When conditions are right, you could have the unique experience of skating out among bright blue icebergs that have calved off the glacier and are frozen in place. Be mindful that this is a wilderness experience and the ice is not maintained. Be sure to exercise caution, and check out our tips for staying safe on the ice.
Getting There
View on Map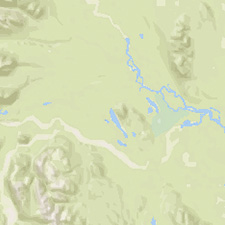 Mile 4.3 Sheridan Mountain Road
Cordova, AK 99574

follow the Copper River Highway to mile 13.7, just beyond the airport. Take a left on Sheridan Mountain Road. At the end, you'll see two trails: The one on left leads to Sheridan Mountain; the one on the right takes you to the glacier.
Driving Directions